I'm a few days late (as in it's already August 6th!) in posting this for last month but it's finally here.
July was an event-packed month and while we didn't take the dogs on any long hikes in the mountains, we did make a couple trips to Horsetooth Reservoir and catch up on our disc game quite a bit.
Rio finally learned how much fun it is to leap and catch the disc before it hits the ground, imagine that! Two little disc dogs plus one disc mom who can't throw a disc very well – great combination.
Enoch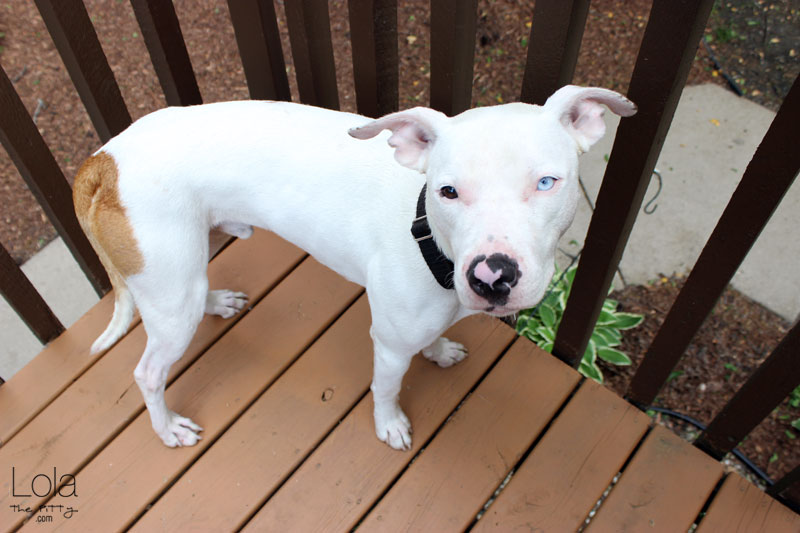 Any friends remember Enoch? He was our last foster dog in Minnesota and was adopted by a lady in Michigan. While she loved him, Enoch suffers from separation anxiety and after living with her for a year through a long journey and many attempts, she made the decision that her home could not provide what he needed. She contacted me and I immediately began networking and trying to find him a new place to go. I'll admit, I was not too hopeful…
I posted a photo of him on our Facebook page requesting that if anyone knew of a home or person that would be willing to work with his anxiety, to message us.  A few hours later, the notorious Facebook 'ding' went off on my phone and it was a gal from Minnesota who volunteers with many of the rescues up there. She said she may have someone in mind and asked if we could start a group chat to discuss details. Two hours later, it was decided that Enoch would be coming back to Minnesota under a couple conditions: we could find transportation for him and could raise the money for everything he'd need. It was a long stretch and a tall order but as I'm reminded time and time again, together we save.
In less than one week we raised over $600 for a Pro Select Empire Kennel, grain free food for a few months, a couple training books on separation anxiety, etc. His previous owner helped transport him a good amount of the way and a team of us coordinated a handful of volunteers to bring him the remainder of the way.
Enoch is now living in what I am very hopeful will be his 'forever' home. He is living with a family in northern Minnesota who works opposite shifts and has committed to his training and needs. Follow along with his adventures on his Facebook page here. 
We Love Trout
Those eyes are insane – you have to watch the slow-mo video on Instagram…
Our dogs love trout skin and they're packed with nutrients.
Speaking of treats, here's a super simple Beef Crunch Frozen Dog Treat recipe we shared recently.
Dog Dogs of Summer
July in pictures…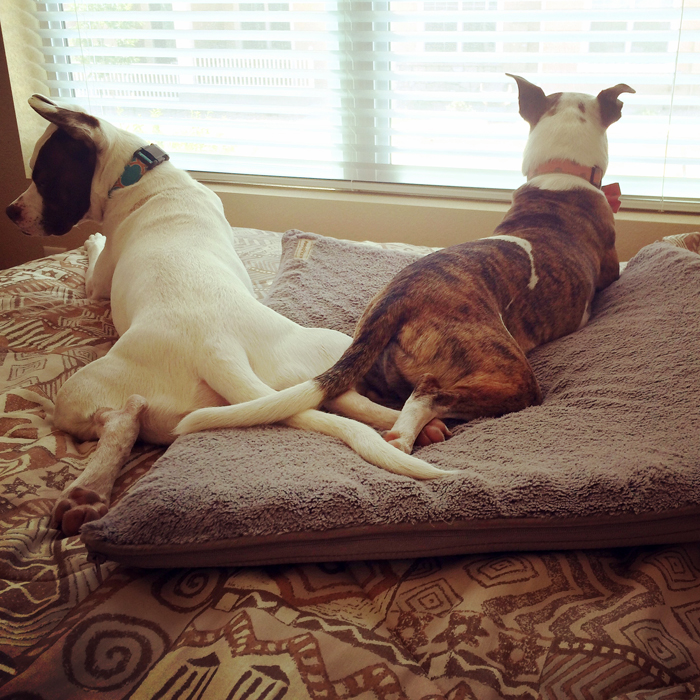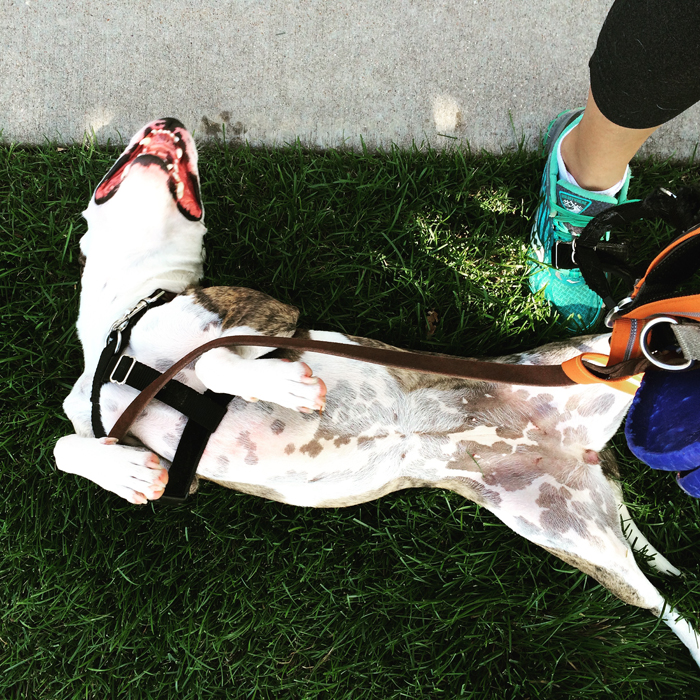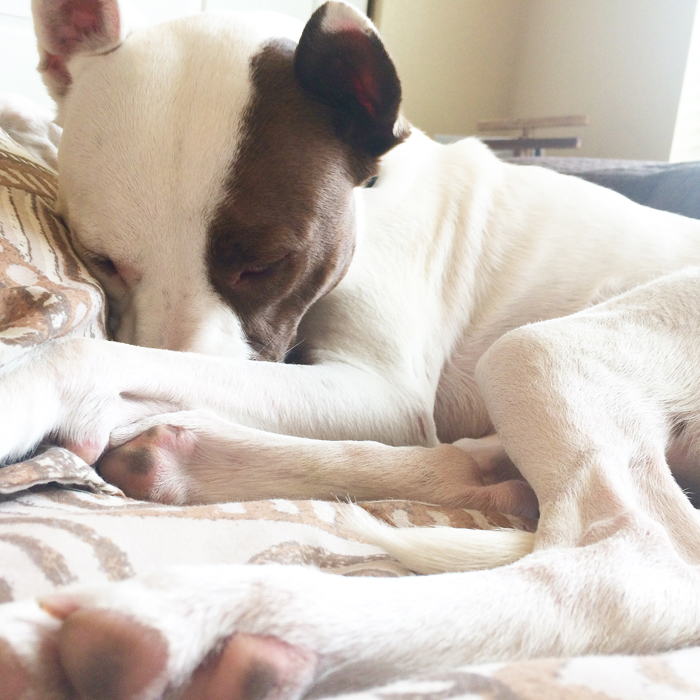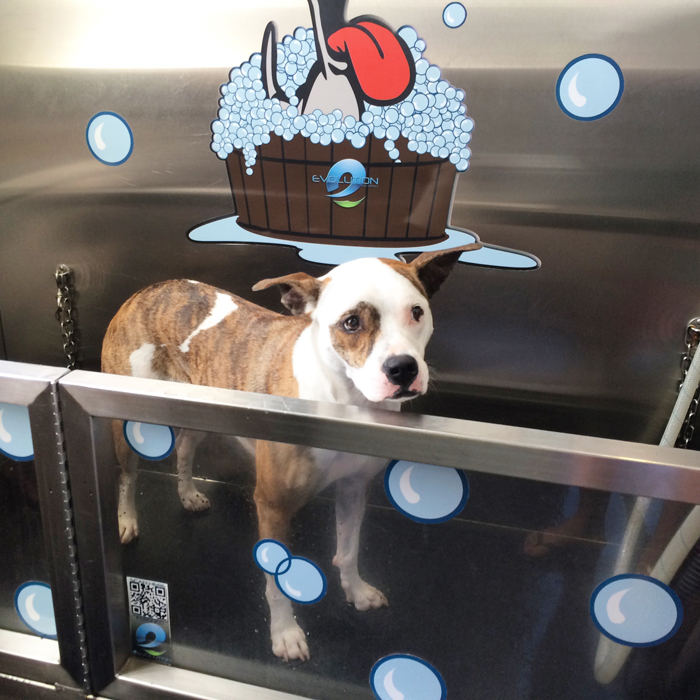 Following us on Instagram? Guaranteed pitty smiles and shenanigans. >>> @lolathepitty
Until next month…