In October of 2014, Amaya and I decided to participate in the 3rd Annual Monster Holiday Drive with our two little "elves", Lola and Tater Tot.
This week, after lots of sorting, counting (thanks, Amaya), and organizing (plus working and getting ready to move…) we can finally say all of the donations are in the hands of Across America Boxer Rescue and Heading Home K9 Rescue.
The success of our drive was mind-blowing. We had shipments coming in from across the country practically every day, until mid December. The generosity is very much appreciated by all of us!
When I called Darren, the director of Across America Boxer Rescue and asked him if he had a place to store all of the donations, his reply was, "Well how much are we talking about?".
"An SUVs worth…" was my reply.
And it took just that – we filled up the entire backseat and cargo area of his SUV plus an equal amount went to Heading Home K9.
But the real people to thank here are our fans and friends. Because of all of you we were able to make this possible. Thank you.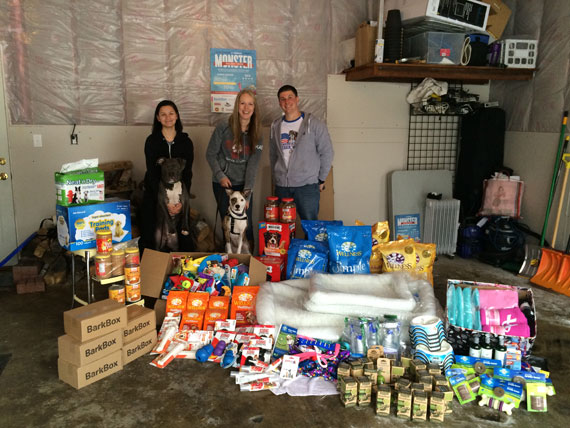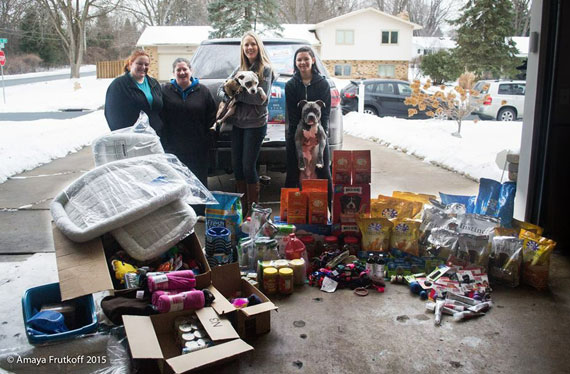 The total amount in donations: $4,689.72
A special thanks to the following companies who sponsored the Monster Holiday Drive and shipped us an abundance of product!
KONG
BarkBox
Earth Rated
Coastal Pet Products, Inc.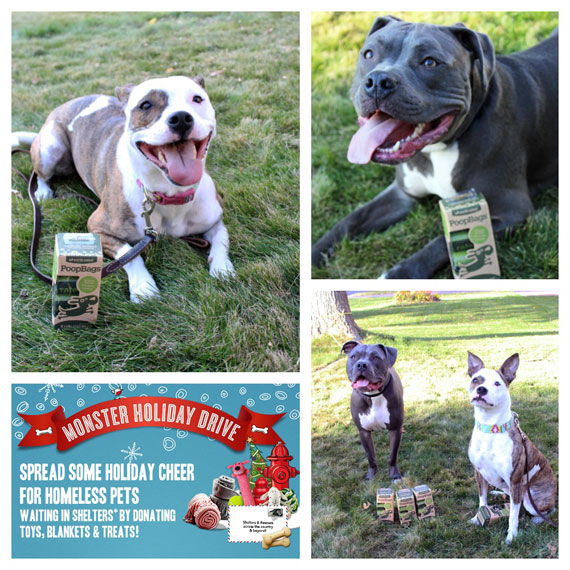 From the bottom of our hearts, thank you for making this possible! I know a ton of dogs who will have full bellies, toys to play with, and a comfy bed to lie on because of the group effort in our Monster Holiday Drive.
Stay up to date with us on our Facebook pages: