Oh, Lola. Lola is a petite pit bull mix living in northern Colorado. Her litter was abandoned when she was just two weeks old but luckily someone found out the pups were left alone and saved her and her siblings. However, the family that saved Lola (formerly, Chevelle) could only keep her for so long, but she is now living the life! We were in no way planning to take in a dog when we found out about Lola, but after we met it was clear what would be happening. Lola's favorite activities are playing disc, flyball, fetching, hiking, eating, eating, and sleeping in!
Although we're sure Lola enjoyed being an only fur-child we couldn't resist another dog. In October of 2013 we adopted Rio (formerly Leo) from Save-A-Bull Rescue in Minnesota. He is also a pit bull mix.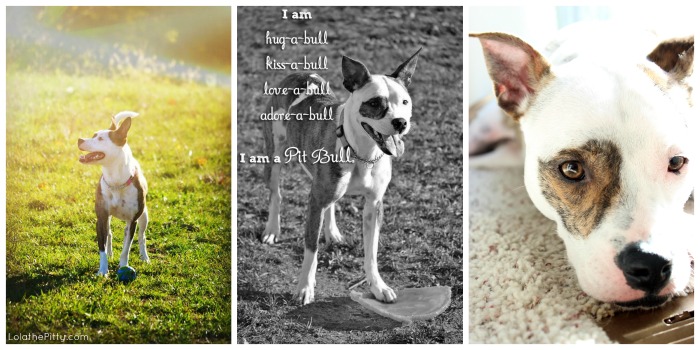 Our hope is to end breed discrimination. Our goal is to raise positive awareness about pit bulls & fight the stereotypes.
About Rio
Rio was born in August of 2013 (best estimate) and was originally a Craigslist puppy. Save-A-Bull Rescue, based out of Minnesota, pulled him from the site and he went into a foster home. Shortly after that, he miraculously ended up coming home with us!
Rio has had an exciting puppyhood though to say the least.
Two short weeks after we adopted him, Rio went in to undergo surgery for a fractured joint. Thankfully the surgery was successful and he has made a full recovery and can even keep up with Miss Lola!
We plan to train Rio to become a therapy dog and will keep you posted on our adventures.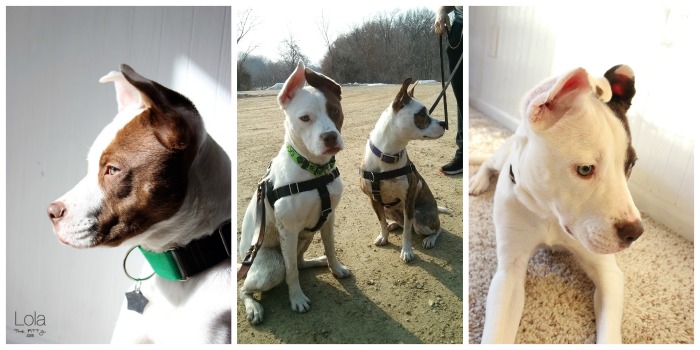 In addition to these two, you'll also see the occasional foster dog on this blog as we like to help out whenever we can.
We'd be honored to have you join us through this positive journey as pit bulls.
View our collection of favorite blog posts.