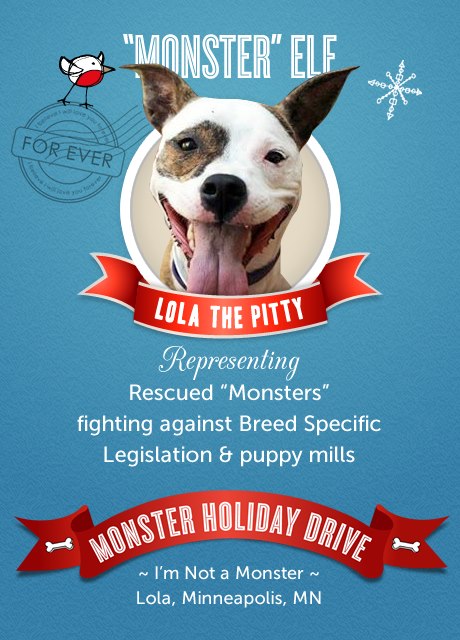 We are so excited to be participating in the "Monster" Holiday Drive! Have you heard of it? The drive is an amazingly successful campaign organized by the minds behind the organization, I'm Not a Monster.
Basically, all of the 'elves' (aka Lola, Tater Tot and a ton of other dogs) work hard to gather donation items for dogs in need! It's pretty awesome to say the least.
The initiative was inspired by toys on clearance. They sat unwanted, not unlike the pets waiting at the shelters. The pets and toys are not broken; they just haven't found their perfect home yet. So to help as many homeless pets as possible, they recruit "Monster" Elves to gather items; so not only we lift their spirits, but also bring attention to the good shelters and the various causes they represent.
[Tweet "Being in a shelter is not fun for any pets. Together, we can make a difference! www.lolathepitty.com/monster-holiday-drive/ #monsterholidaydrive"]
Check out the 2013 totals. Holy cow.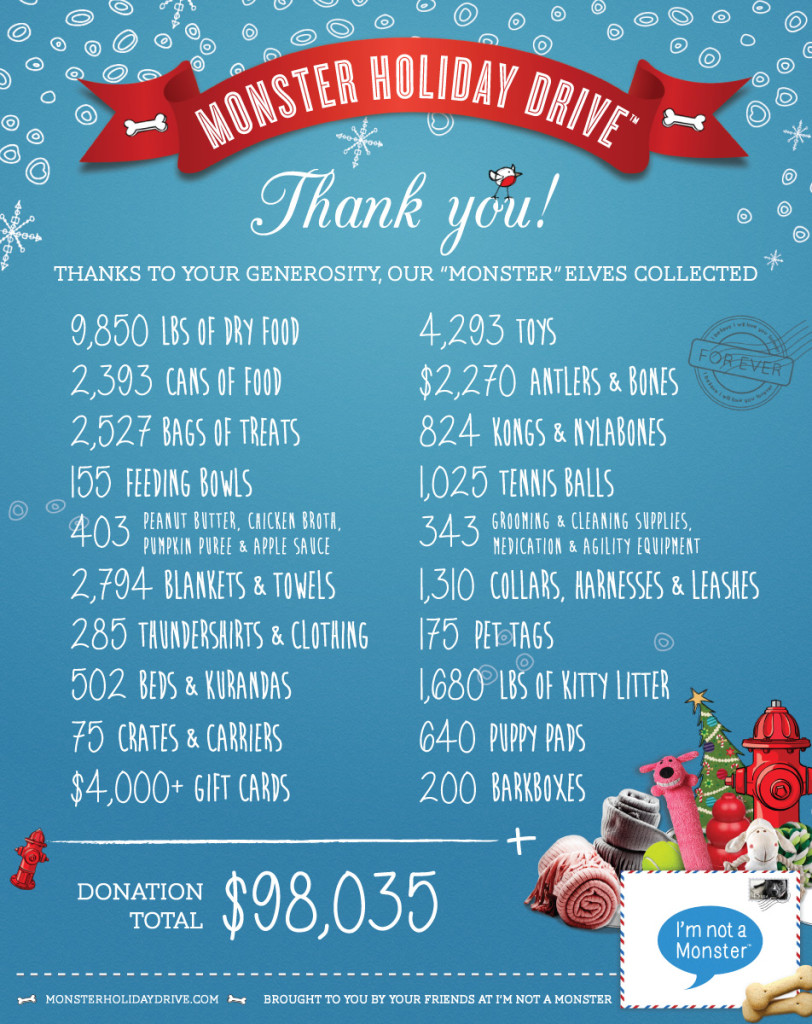 For the 2014 drive, we've teamed up with our friend Tater Tot and his girl, Amaya! We've got a pretty good start (thanks to Amaya's awesome effort) but every item helps. 100% of the items collected will be donated to Heading Home K9 Rescue and Across America Boxer Rescue.
Learn more about the Monster Holiday Drive!
Please consider donating by purchasing an item or two on Tater and Lola's Amazon Wish List to help dogs & cats in need.
Thank you for your support!
"Help us spread some holiday cheer for homeless pets waiting in shelters by donating toys, blankets & treats!"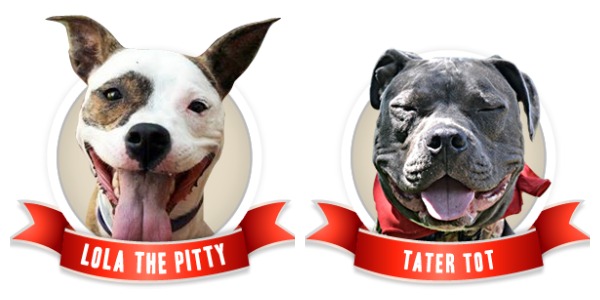 Check it out!
15 Things My Dog Has Taught Me