If you would've told me last week that we would have four dogs staying in our house this week, I would've told you you're crazy. Well, we do.
It was a Wednesday evening and 'A' and I were headed back home from a long day in Breezy Point, a small town in Minnesota. I had to work at a trade show for my marketing job and I received last minute notice that my boss was not going to being able to attend. It was offered that if 'A' could, he was welcome to come and help me. Four a.m. Wednesday morning rolls around and we are getting ready to leave our house and make the three-hour drive up to Breezy Point.
After the trade show was over we packed up the car, grabbed dinner and started the trek back home. We we're driving through a very remote area that is popular for cabin-goers in the summer. There were mounds and mounds of snow and the lakes were still mostly frozen over. As we we're driving through a wooded area, I noticed two dogs on the side of the highway. I immediately screamed, "We have to turn around! Did you see those two dogs!?" 'A' did not see the dogs but I had no doubt I saw two dogs down in the ditch.
We turned around, put the emergency blinkers on in the car and pulled off to the side. I got out of the car and grabbed a big peanut butter dog treat that I just so happened to grab at the grocery trade show (meant to be!?). The first dog, a big bulky lab-looking dog ran up to me. He was friendly as could be and we immediately put him in the back seat of the car. Now…where was the other dog?! I KNOW I saw two.
'A' and I walked down into the ditch and a smaller, brindle female dog darked out of a culvert and ran across the highway. My heart started beating. Although there were not many cars on the road I feared for her. She ran to the opposite side of the road and into the trees. I was thinking to myself that I needed to grab the other dog and make my way into that general area and just sit there and maybe she will come to us. I was frantically going through bags in the car, trying to find something, anything that we could use as a leash or collar. We did not have many choices.  I opened the trunk and grabbed a piece of masking tape off of one of the boxes, twisted it and wrapped it loosely around the dog's neck. I held on tight and began to walk over to where we thought the female ran off. I stepped into the snow and sunk. The snow came up to my knees! Thinking that maybe it was just that deep for the first few feet, I took a couple more steps and it was not getting any better. It was also not any easier for the dog. We had no choice but to turn around.
I was frantic, we could not leave without finding that other dog. What would we do? I did not even want to think about not finding her. She could very easily get hit by a car. Plus, we have her buddy. 'A' suggested that we drive up the road and see if there was a turn that led to the opposite side of the woods she ran into, maybe she ran far enough in that if we went to the opposite side, we could spot her.
We got in the car and about 1/2 mile ahead, there was a turn – we took it and then took another right turn. We were on a dirt road and I saw a dog laying down ahead of us. "That's her!" I shouted. I told my 'A' to stay in the car because often women are less intimidating to dogs. I grabbed another dog treat and the male dog and I quietly stepped out of the car. I immediately crouched beside the car with the big lab-mix at my side. She was about 100 feet in front of us; we both just sat there. She saw us but didn't move. I carefully reached out my palm with the big dog treat laying in it. Her ears perked up and I quietly said, "Good girl, come here honey…". She began trotting towards us. But now what!? She has no collar and I already have one dog in my hand. Since I knew he came to me right away, I let go of him and while still holding the treat in my hand, wrapped my other arm under her belly. I broke the treat in half, gave her the one half, opened the back car door and tossed the other treat on the floor. She jumped in – hallelujah! The male dog was still at my side and I lifted him in the car. We had them!
We quickly began looking up the animal control phone number, after having to use google maps to find out where in the heck we were exactly. With spotty cell phone coverage, it was quite a challenge. We finally reached someone with animal control who asked where we found the dogs and we gave them the closest approximation according to the turn we took.  We were quickly given the response, "Oh, that's beyond our limits, we don't cover that area and there is not an animal control officer over there, you need to call the sheriff for that city". So again, here we are looking up the sheriff's number and spoke with a rather unhelpful person. I was told yet again that this was "not in their limits so I can't really do anything". He even suggested that I leave the dogs on the side of the road, because after all, "They are probably someone's dogs…". No way that was happening.
At the very least I asked them to take the description of the dogs and asked if they had any dogs reported fitting their description – but nothing. They took down my phone number and description and said they will contact us if anyone calls. I had one more number to call and again told the person where we found the dogs. The all-too-familiar response, 'that's not our area, sorry'. I was fed up and asked, "What can I do?! I've called every sherriff's office within a 20 mile radius and no one is claiming responsibility." The operator finally said, "That is Indian Reservation land…" then went on to say, "if you just want to take them to an animal rescue or something, that would probably be best". In other words, stray dogs are no stranger to the Rez and apparently no one wanted anything to do with these dogs.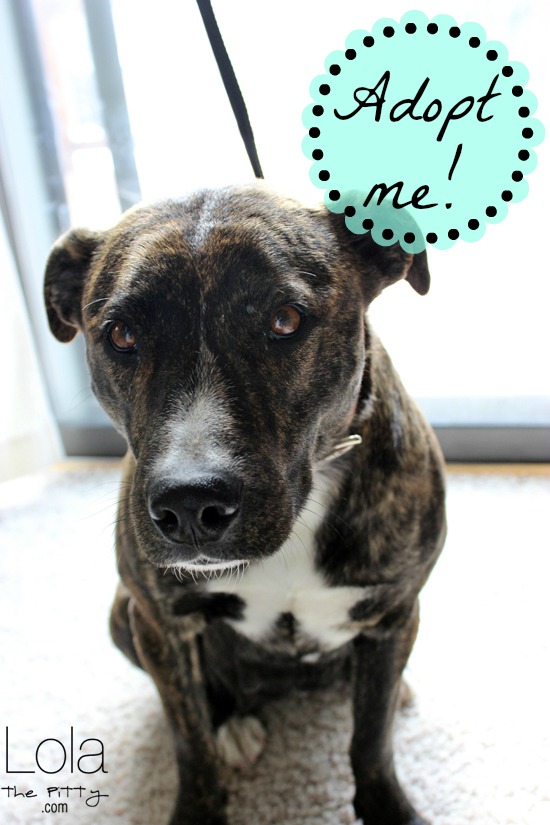 Frustrated and tired, we decided to head back towards home and thought we would see if the local animal shelter would take them. I think you know the answer to that story. We could have lied and told the local animal control officer that we found them within city limits, but I could not bring myself to do that. I felt responsible for them. I felt if I dropped them off there that it could very well be a death sentence. After the required holding period, if they were not adopted or taken by a rescue, they only have a limited amount of time.
We brought them to the only place open at that time of night to try one last effort, an emergency vet clinic to check whether the dogs were micro chipped. They were not. Again, no surprise here. The vet technicians at the e-vet were beyond helpful. They looked the female over and agreed with my suspicion of her being pregnant. (Update: we are still unsure if she is pregnant but have an appointment this week for an x-ray). One thing was certain, she has had a litter (or two) of puppies already and she is estimated to be Lola's age…about 2 years old. They also gave us leashes and fed the dogs a healthy supper and gave them fresh water. Overall, they appeared to be in decent shape and did not have any ticks, fleas, or injuries. We had a large kennel at our house from our last foster and so we brought them home with us and put them in the kennel for the night.
The next morning I was frantically emailing every connection I had within the animal rescue world. I had a friend that is a director of a rescue helping me. Even with that, we were striking out very fast. Rescues are overflowing, dogs are being returned and Easter is approaching. Luckily, by the end of the day I had found a rescue for the female but no foster readily available. But we still needed a place for the male. I had a couple options: keep waiting for the rescues to get back to me or arrange to bring him to the Humane Society (they will take him, but if he shows any aggression he would be euthanized). Many dogs act differently in a kennel environment and again, I didn't want that to be his death sentence. Ideally, I wanted him to go to a rescue where he would stay in a foster home versus a kennel. The next morning rolled around and my phone rang – one of the rescues I had contacted said that while they could not take the female, they could possibly take the male. PERFECT! I told them that we had indeed already found a rescue group for the female but not the male.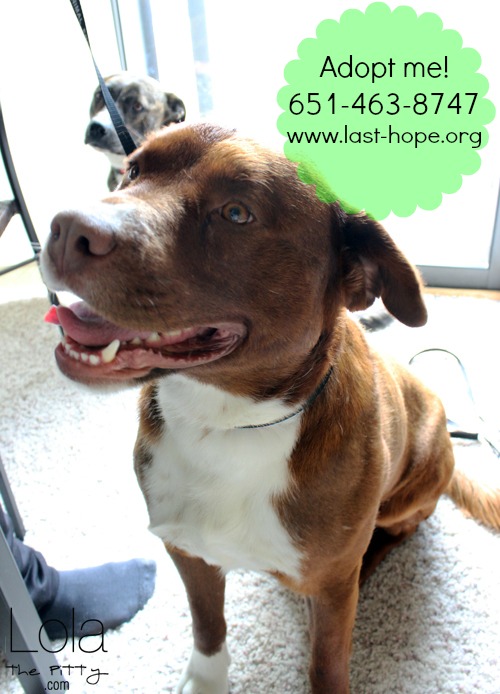 Tomorrow we bring the male (now 'Rusty') to the vet clinic to get neutered where he will rest for a few days and then go into a foster home (which he is still looking for – please contact me if you know anyone that can foster in Minnesota). Emma aka 'mama' will be staying with us until we find out if she is indeed pregnant (if she is, she will have to go into a new foster home soon where someone is home to help with the puppies). If she is not pregnant (crossing my fingers!), we will give her a loving home until her perfect family finds her. Emma is with Secondhand Hounds rescue in Minnesota. It tears my heart to break these dogs up but I worked my butt off just to find them each a rescue group. I don't know if it would've been possible to get them into the same foster home and then eventually, adoptive home…I feel I have done the right thing and these dogs are on their way to a better life, apart.
We will try to keep you updated on here, but feel free to follow the adventure of these two on our Instagram and Facebook page.
(Update: continue reading the latest news on the stray dogs)