Happy July, friends.
But first…oh my gosh, she seriously cracks me up. Look close – see those little teefers peeking out!?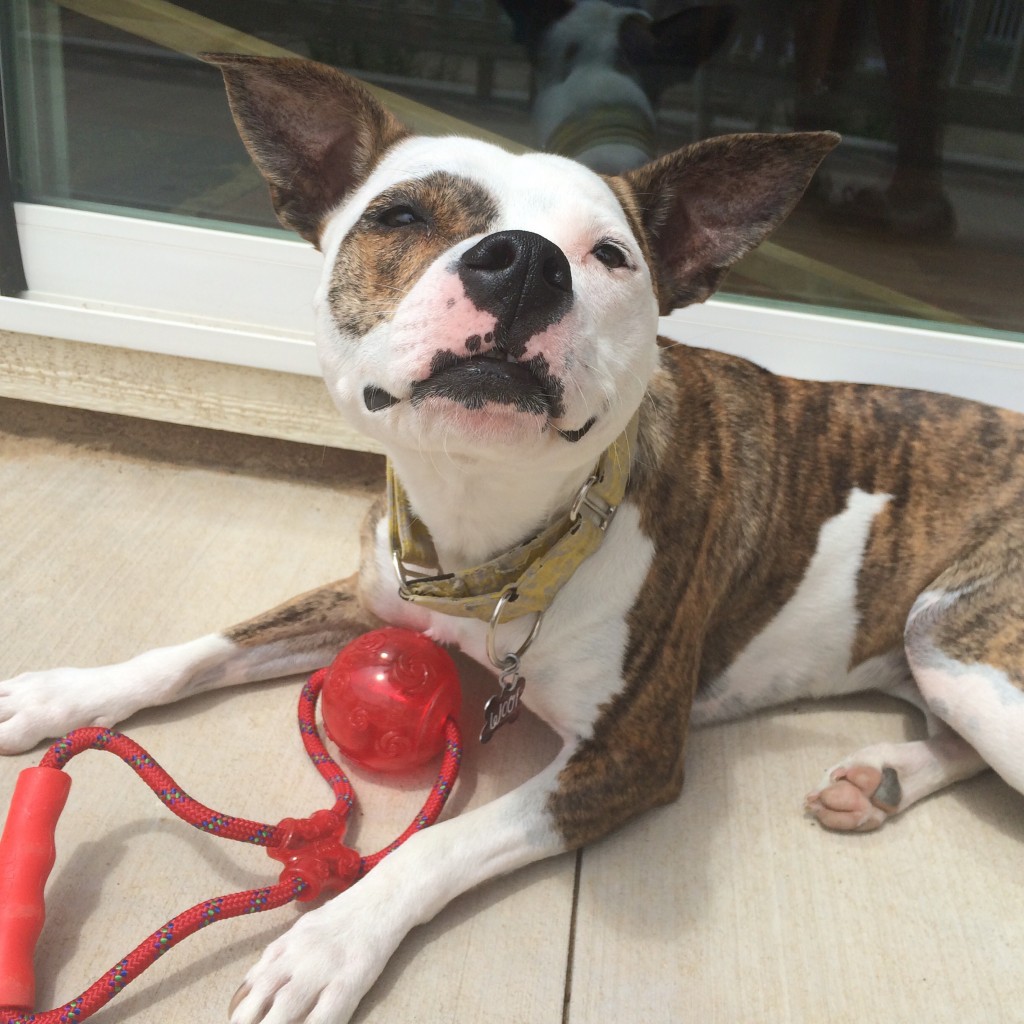 Well, what's new in June?
Our Flyball career has came to an end.
It's true. We tried (and tried, and tried) for two years but as of June, Lola will no longer compete in Flyball. I could go on about the issues we had and while we were making progress, it just didn't work out with the team we were on and the situation we were in. While it's a little sad, it's the best thing for Lola (and myself). And while we all think Lola could have continued, everyone felt it was for the best she not.
With that being said, in everything we do with and for our dogs, I feel we should set them up for success. For example, if your dog isn't great with all dogs, don't take them to a dog park. Period. It's about weighing your desire to do something with your dog's individual needs. And I've learned that over the years of being a dog owner. I've by no means been perfect.
---
Doggy Delivery
Okay, not literally, but we finally set up auto-ship for Lola's food because there's only one store around here that carries it and sometimes they run out. And it was cheaper online and shows up on my doorstep. Win. Chewy.com rocks…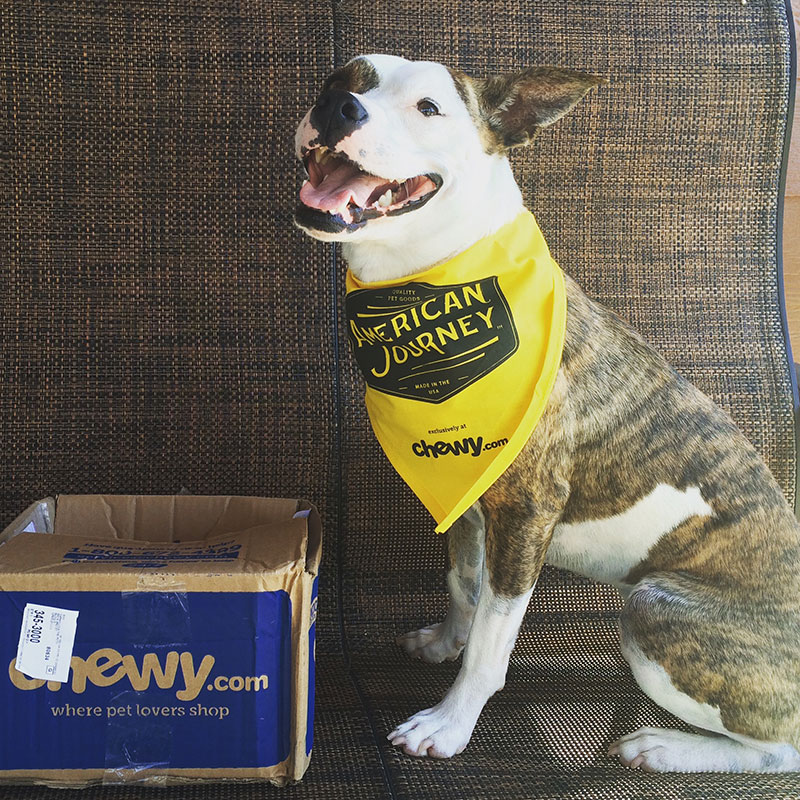 ---
Our New House…
Or lack thereof. We were supposed to be living in a house of our own by now but typical construction, we've been delayed. A couple times. Hopefully by the end of August, well, let's just say September, we'll have a yard for these two to run around in (a small one, but a yard nonetheless). I'm not sure what I'm more excited about, the house or not having to take the dogs out on the leash every time they have to pee.
---
Enjoying Summer – take a peek at what we've been up to…
This photo below was just taken today – we've been hitting the field and bringing out the disc more often to burn off some energy and enjoy the sunshine and Colorado summer (now…I'm the one that needs practice throwing that darn thing).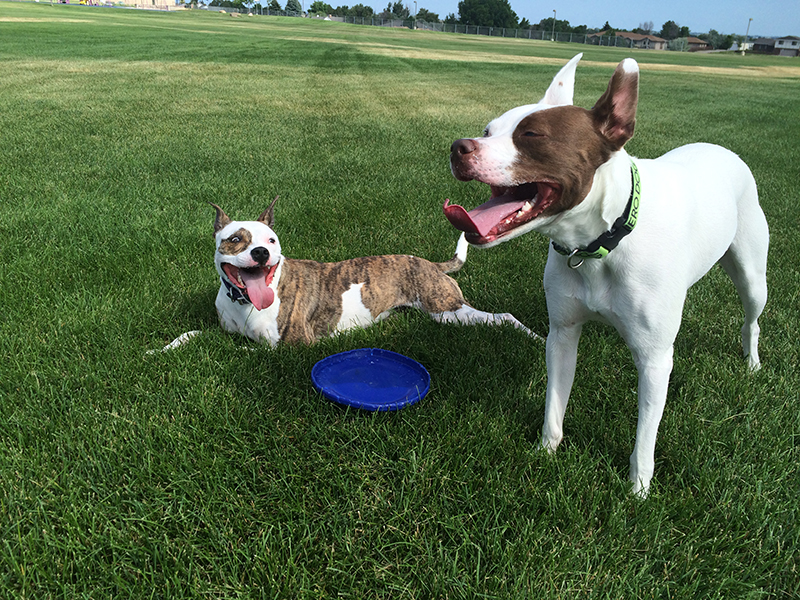 This is Lola's way of saying, "I'm done". Too hot. She plops down at the first chance of shade and is a PIA to get going again. Princess status around here.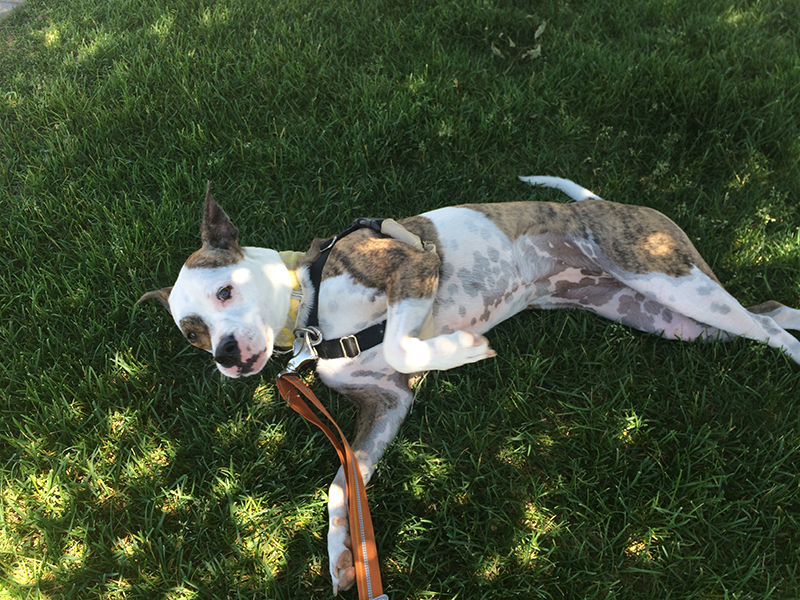 Are you following us on Instagram? We'd love if you would! Help us hit 2K! @lolathepitty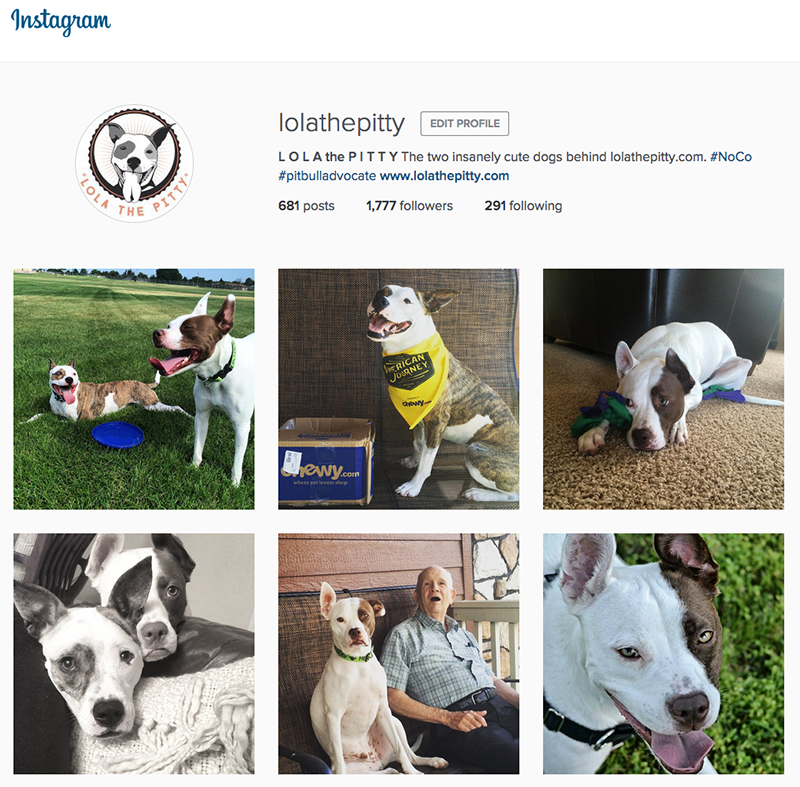 Until next month! Thanks for reading.