July seriously flew by. Between vacation to Colorado with the pups, traveling for work, blogging, and trying to enjoy the summer as much as possible, I suppose it's understandable.
So please, get nosy and read on about our "pittied" life, July edition.

Colo-ra-dah
We did it again. Roadtripped it the ~13 hours to Colorado. Two humans in the front seats, two pibbles in the back. They ended up with far more space than we had. Typical. But what a blast! Hiking, spending lots of time with family, going out to eat at our favorite restaurants, brewery tours…you know. Lola and Rio would probably tell you that the highlight of the trip was being allowed to sleep in grandpa's bed. Spoiled rotten.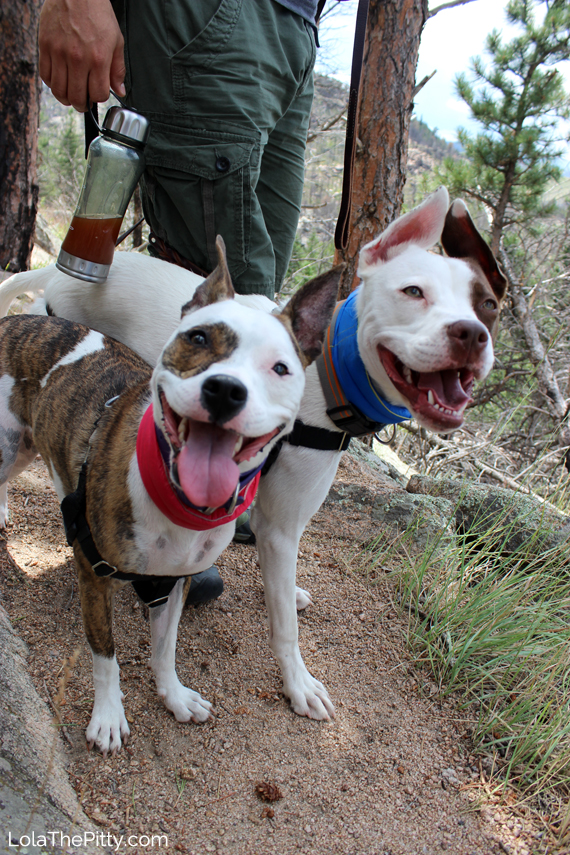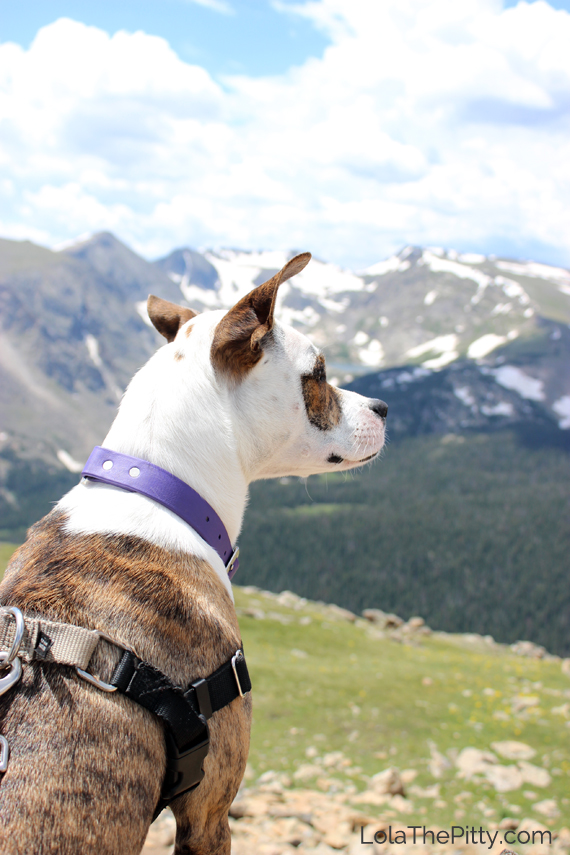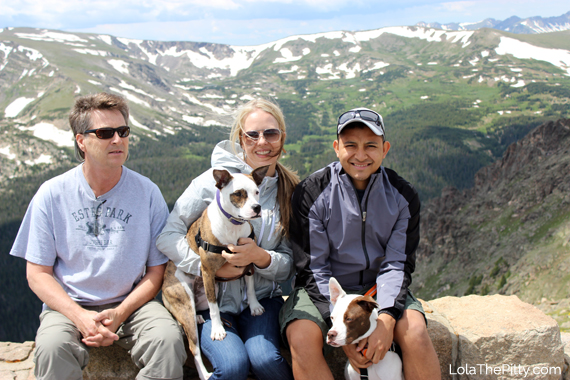 Emma found her 'fur-ever' home
At last! Miss Emma, Mama, was adopted and went home at the end of the month. After saving her life, watching her give birth to ten puppies, getting the vet care she needed to finally being adopted, it was such a rewarding experience. Everyone thought that we'd cave in and ruin our streak and end up being "foster failures". In my heart, I loved her and cared for her but we have our hands full with our two! Plus, accepting from the beginning that our fosters will eventually be going to another home seems to get easier and easier.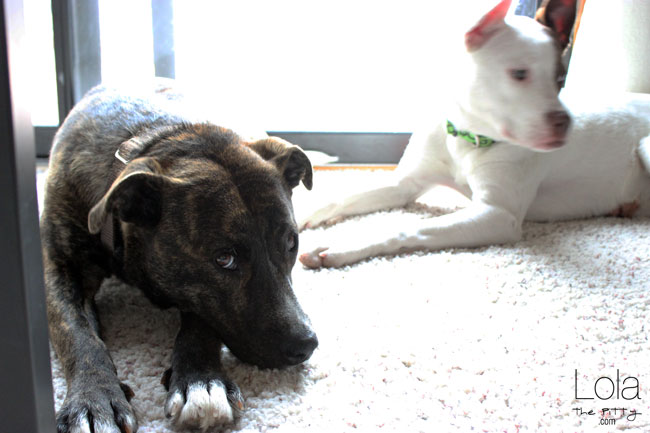 TWO Canine Good Citizens!
Last month, Lola received her CGC and now Rio has joined the club! Proud of my two little dogs, even though at times I still question how they passed. Kidding. Somewhat.
Calendar Dog + Birthday!
Rio had his 15 minutes of fame this month. We went to a photo studio where he was the star and delighted us with his tricks while the photographer worked her magic.
The photo sessions were part of a fundraiser for Save-A-Bull Rescue in Minnesota. Any pups that booked a photo session are able to enter a photo in the rescue's 2015 Calendar Contest. Voting will begin soon and I'll be sure to send out a note on our Facebook page. After all, we've gotta get that handsome boy in the magazine!
Plus, sometime in the month of August Rio turns ONE! Big month for this guy. Happy Birthday baby boy, I think we'll make another round of my Peanut Butter Banana Frozen Pupcake recipe!
Thanks for reading!