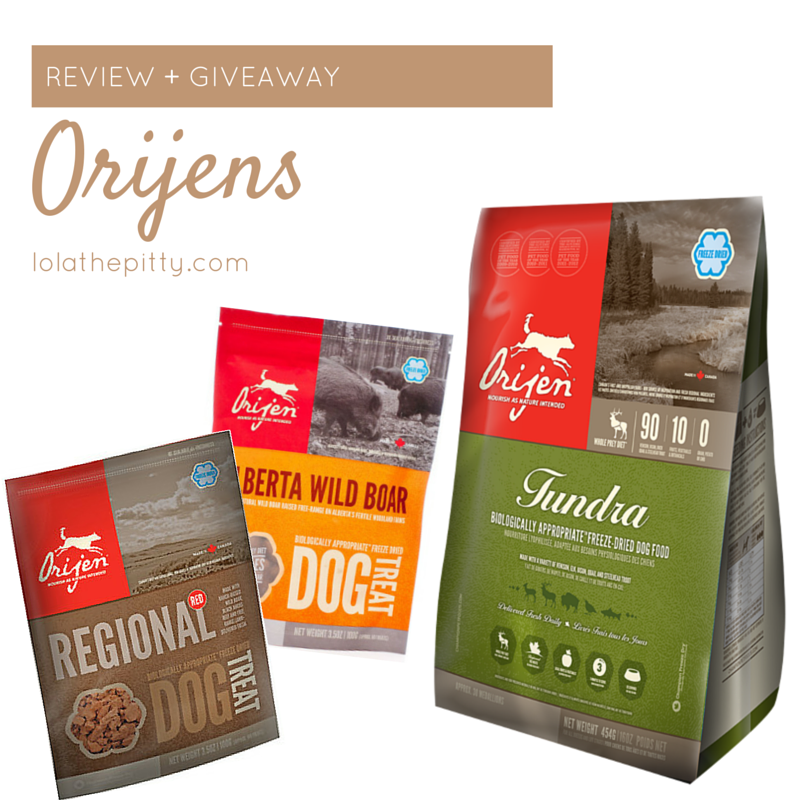 Well hello from Colorado!
Incase you haven't heard, we have a little giveaway goin' on with all the awesome dog products pictured above.
We're kind of (okay, really) picky about what we feed our dogs. My grandfather on the other hand, believes that if he takes a bite of his cinnamon roll, the dogs also need one. Yeah, we'll save that post for another day.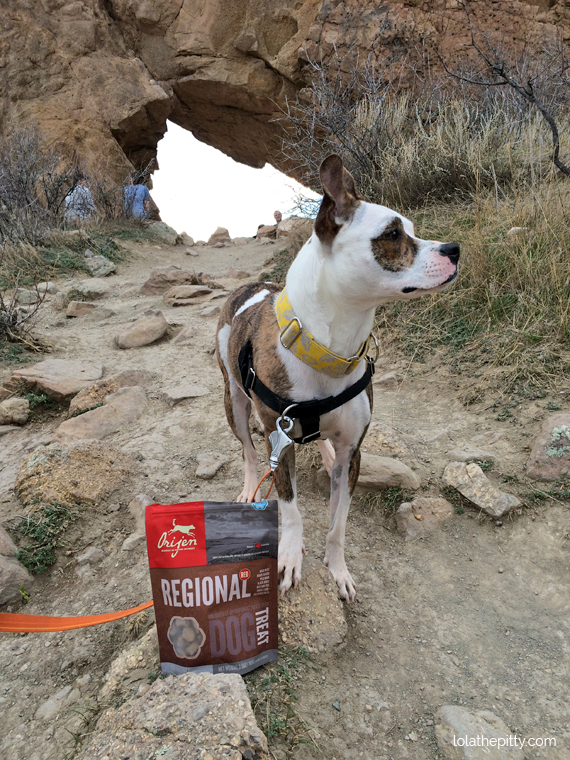 I'm pretty pumped about this giveaway because we have already spent our fair share of paychecks on Orijens and Acana products (both Champion Pet Food products, which is what we feed Lola) and obviously love their stuff.
But these treats and the freeze dried food was new to us, here's what we sampled:
Here's what we loved about the treats and food:
Resealable bag
Limited ingredients
The dogs went crazy over them (high value treats!)
Preservative-free
There's honestly not much we don't like about Orijens. The only downfall of these treats and food is they are a little on the pricey side. But then again, I can't really say that's a bad thing, because quite often, you pay for what you get. The bag of treats run around $15 for a 3.5 oz bag (approx. 85 treats) and the food is typically about $35-40 for a 16oz bag. And if you're like me, you research everything on Dog Food Advisor and the food received 4 out of 5 stars and is 'highly recommended'.
We have been giving Rio a small amount of the freeze dried food on top of his kibble, which has been working great for us. If you've never bought freeze dried food, it does take a little prep (as in, pouring warm water on top and waiting a few minutes) but it's so much easier than many alternatives.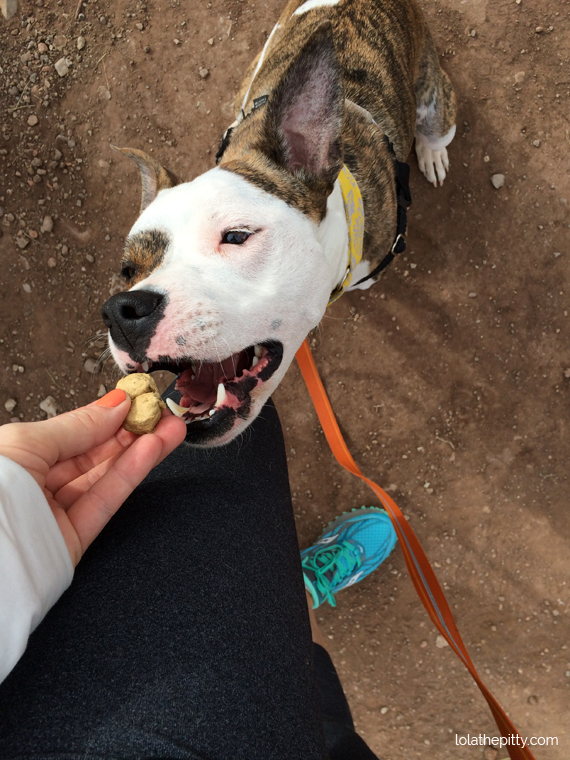 Okay, so who is ready for a giveaway? This giveaway is a little different that others that we've ran on here.
There is no entering via becoming a fan of mine on Facebook, Instagram, Pinterest, Twitter, etc. (because you already are, right? Right?).
But instead, we're going to have a little guessing game . You guess where we were on our hike when we fueled Lola and Rio with the Orijen Regional and Alberta Wild Boar Dog Treats.
Guess the name of the trail we are on (list in the comments below) to win this Orijen's prize pack from Chewy.com! Be sure to include your email so we can contact you.
(Open to U.S. Residents only, please. Winner will be notified via email and must respond within 24 hours)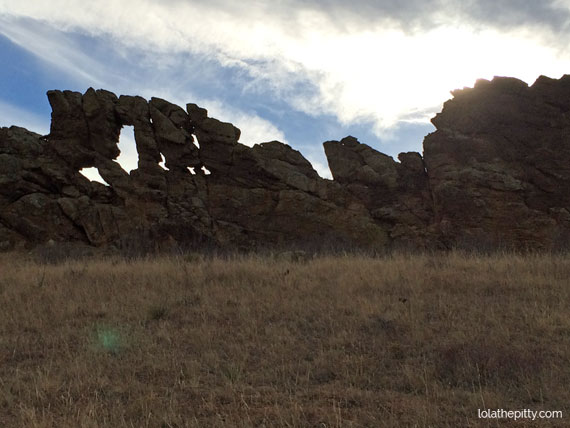 GOOD LUCK!
This giveaway is all made possible by Chewy.com who…if you haven't, you need to.