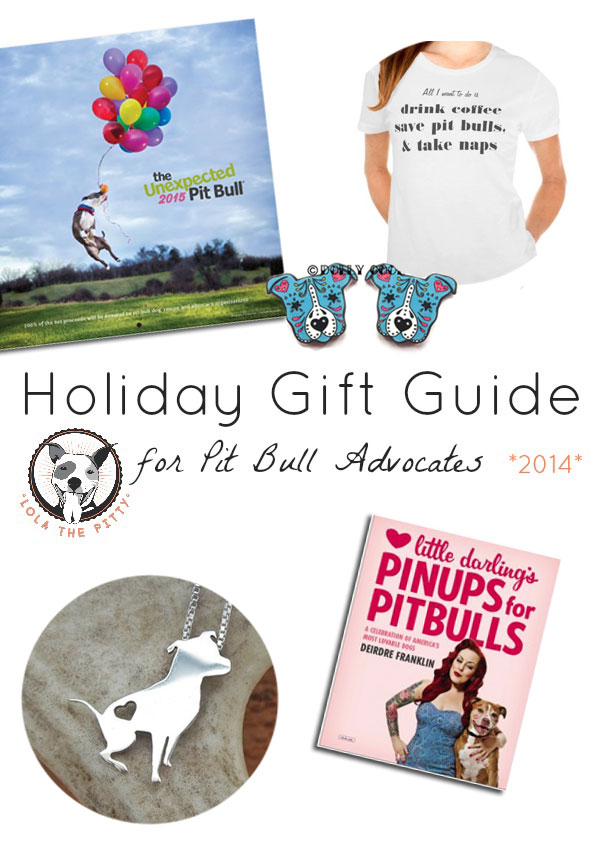 Okay, by now you've all seen my Holiday Gift Guide for Dog Lovers, right?
Let's hope so…some supa' cute stuff in there which I'm glad I own. Well this gift guide is all about the pibbles and pibble lovers.
Enjoy!
Calendars
Below I've listed several super awesome 2015 calendars along with the low down on each of them. Pick & choose. You really can't go wrong.
1. The Unexpected Pit Bull Calendar. It doesn't get much better than this, folks. They've been going strong for more than a decade + 100% of the proceeds are donated to pit bull dog rescue and advocacy organizations. I mean, really – this rocks. They rock. Plus, I already want to frame the cover of the 2015 calendar, so I might need to get it just for that. Mom…dad? Details for ordering below, *wink, wink*.
Order the Unexpected Pit Bull Calendar here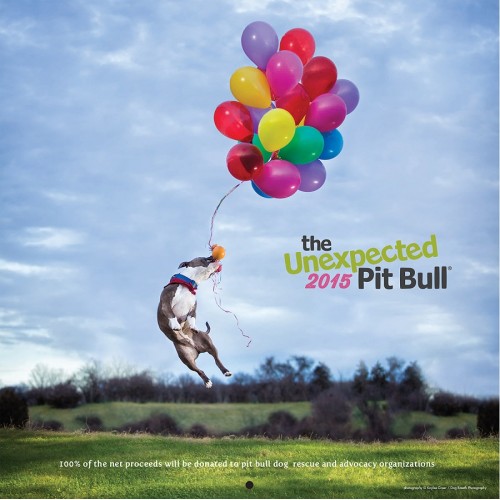 2.  Little Darling's Pinups for Pitbulls Book (or calendar).
Founded in 2005, Deirdre "Little Darling" Franklin's Pinups for Pitbulls has become a phenomenon in the world of animal advocacy! Drawing on her background in modeling, "Little Darling" created a calendar like no other featuring eye-catching pinup girls and their pit bull pups, in era-appropriate style.
Purchase the Pinups for Pitbulls book here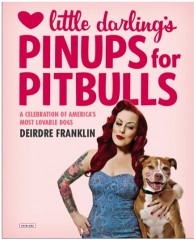 3. Real Men Rescue Pit Bulls Calendar. Breed advocate and supporter, The Pit Bull Princess, is offering this calendar featuring cute guys and their pit bulls + 25% is donated to rescues – win, win. (You'll also be happy to know that Roo Yori and Wallace the Pit Bull are featured in this calendar!)
Purchase the "Real Men Rescue Pit Bulls Calendar" here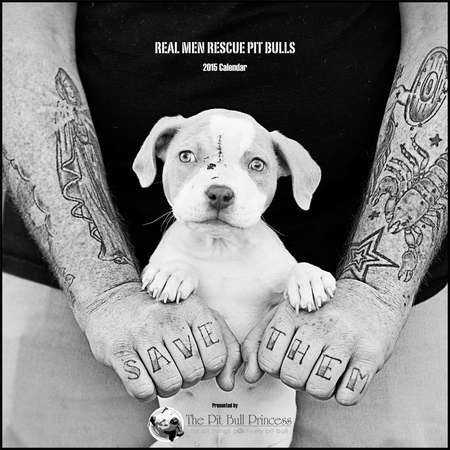 4. Sula Foundation's Pit Bull Calendar
Many of you know or have heard the name, Ken Foster. He's not only the author of I'm a Good Dog, but he's the founder of the Sula Foundation. They are doing some awesome things in the pit bull advocacy world and any chance you have to support them – please do.
Purchase a Sula Foundation Calendar here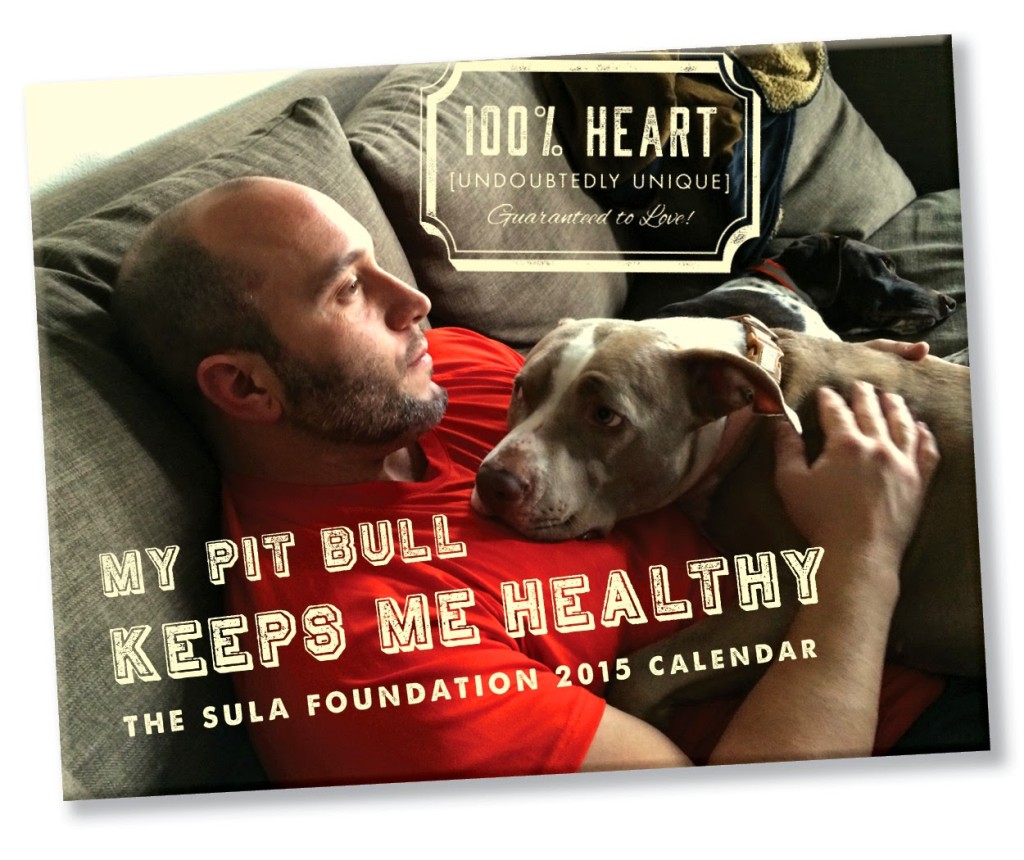 Clothing & Jewelry
5. "All I Want To Do is Drink Coffee, Save Pit Bulls & Take Naps" T-Shirt
True or true? Purchase Coffee, Pit Bulls, & Naps t-shirt here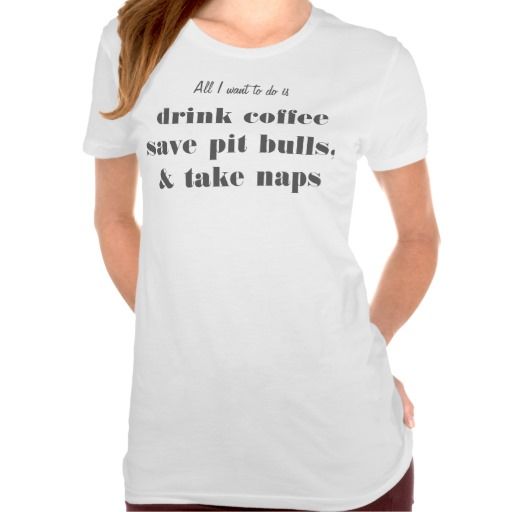 6. KAE-O Pit Bull Mom T-Shirt. Also featured in my original dog lover's holiday gift guide, but too cute not to include again!
Visit KAE-O to purchase.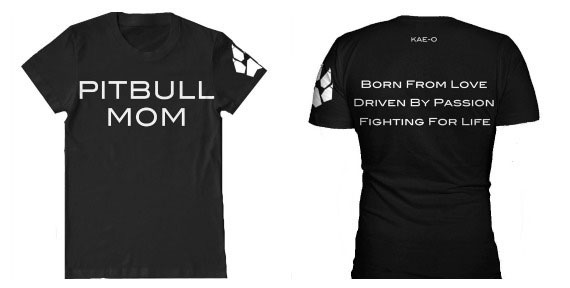 7. Sterling Silver Pit Bull Necklace. So cute, yet classy.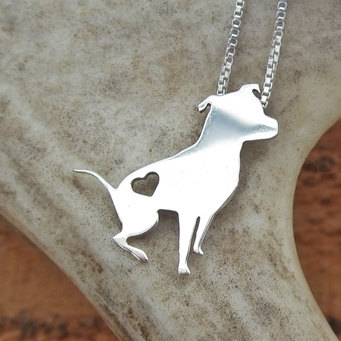 p.s. aren't these sugar skull pit bull earrings the cutest? These would make an awesome stocking stuffer!
Purchase on Etsy here.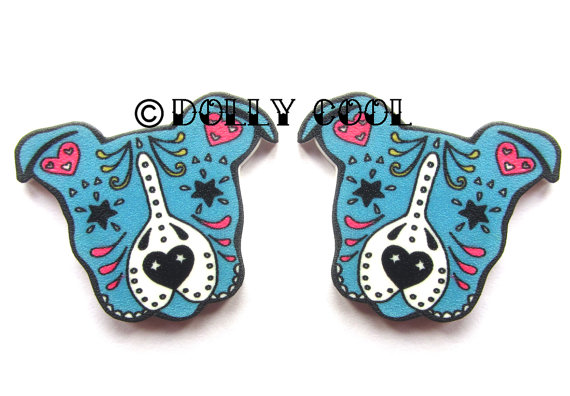 Other stuff you'll love:
*5 Indoor Activities To Do With Your Dog
*5 Ways to Advocate for Pit Bulls