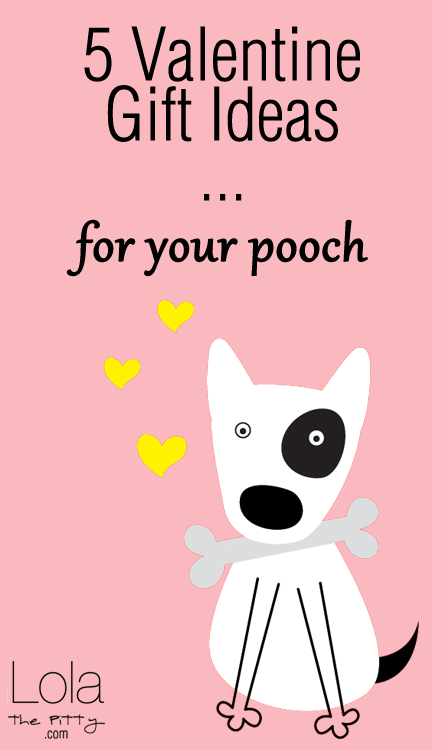 I know, I know, Valentine's Day is one of those 'Hallmark' holidays out to target your pocket book. But guess what – it works with some 60 gagillion dollars spent every year. Oh yeah and it's my birthday, so that makes it kind of a big deal around here. So why not include the pups in the fun *wink*?! So with that, I bring you: 5 Valentine Gifts For Your Dog
1. Let them eat cake!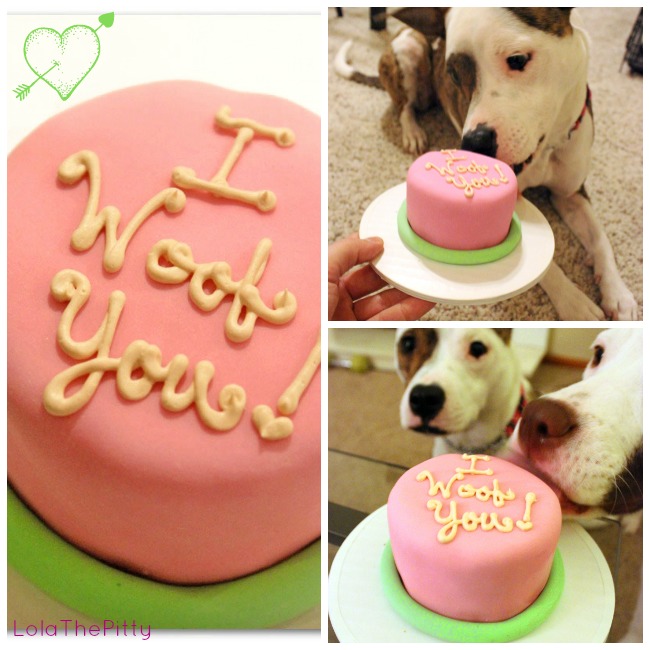 This cake is from a local DOG Bakery right here in the Minneapolis area. Heck yes. Ernie Cakes is where it's at. They ship everywhere and have a great website where you can place your order and check out all the other goodies (dog cupcakes, too!).
As you can see, Rio was all over this cake. I don't really blame him, it smelled fabulous, I was ready to dig in myself.
We invited Tater and Amaya over so Tater could join in the fun. If you aren't familiar with Tater Tot, he is Lola's boyfuriend. Yes, Lola has a boyFURiend.  And now I know where to get their wedding cake (and by now, you are all realizing how crazy I truly am).
(2015 update: Ernie Cakes is no longer in business)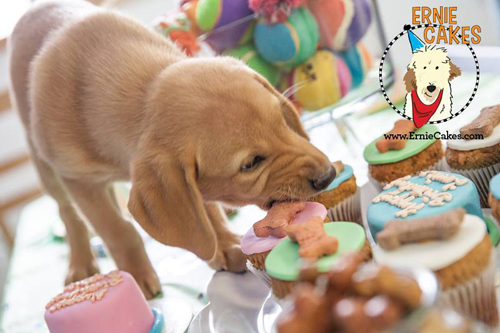 2. If the Collar Fits…
I'm slightly obsessed with dog collars. Maybe it's because there are SO many talented individuals out there making them, but here are a few of my fav's:
Oh Paco, someday.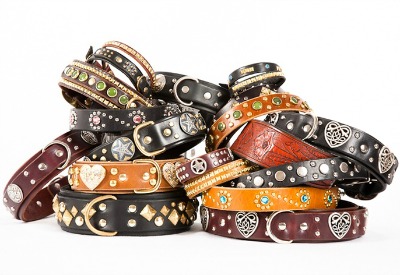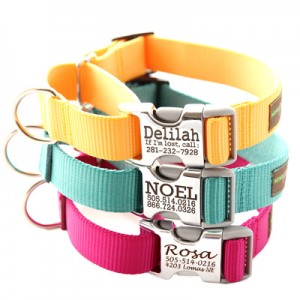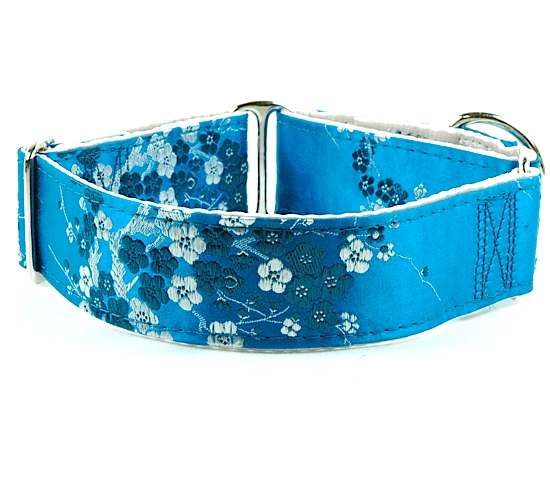 3. Homemade Dog Treats! Always fun, here are a couple to get you started:
*Small Batch Peanut Butter Banana Dog Biscuits
4. Cutest dog tags, ever. Visit Doggone Tags on Etsy.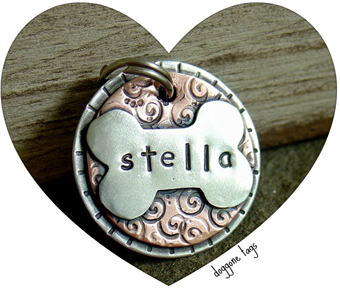 5. Training classes
I think obedience classes are a great investment! They are a great bonding experience and are well worth their cost. If you cannot afford or find a trainer in your area, here are a few online resources that are free and/or inexpensive:
*And here's a bonus gift idea. I MUST get this Ruff Ruff & Meow 'Stud Muffin' hoodie for Rio: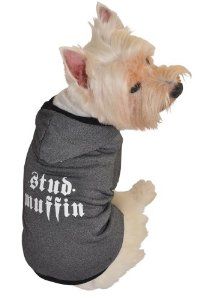 Subscribe to my RSS feed or follow me on Bloglovin'!