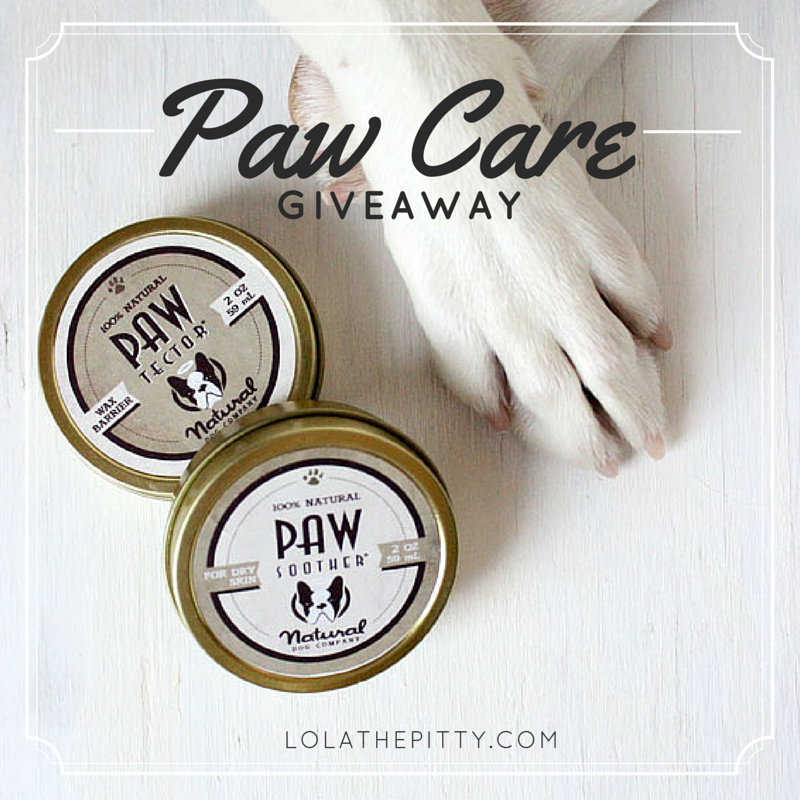 I was researching what we could do to protect Lola and Rio's paw pads (mostly in the winter) when I came across Natural Dog Company.
I wanted to find a product that would protect their paws without having to put on dreaded booties. Those things never stay on!
Now, if you live in Miami you're probably laughing right now.
But yes, our dog's can't stand to be outside for longer than a quick pee when Minnesota winter hits. They start doing the one-paw-up dance while hopping around.
Not to mention, their feet have endured some wear and tear over the past year or so and they lost those soft puppy pads.
So yeah, you can say I was pretty happy when I received a package with Paw Tector and Paw Soother from Natural Dog Company!
The Paw Tector is a wax that you rub on your dog's paws and it creates a barrier that protects from the frigid cold (or hot!). And it works.
My only problem now is that Rio wants to lick it all off. But that's fine because they use 100% natural and safe ingredients. I'm thinking about rubbing some on my own heels. Pretty certain it'd work.
Next time around I would consider buying the twist-up version though (which looks like a stick of deodorant) because I found it would be a little quicker to apply.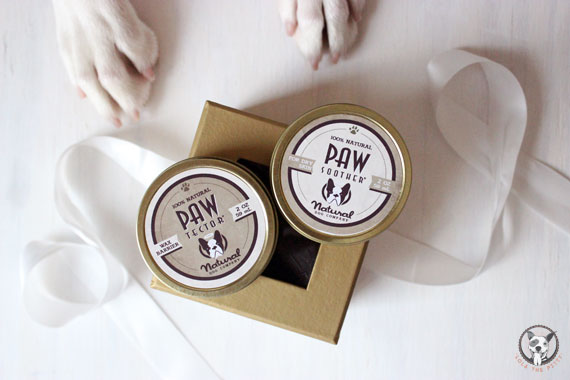 Then there's the Paw Soother, which is an organic 100% all-natural oil and herbal-based blend. Paw Soother is meant to be used on rough, chapped, dry dog paw pads. *Ahem*, Rio.
It has ingredients such as mango butter, rosemary extract, lavender, shea butter, and other stuff that I'm (again) tempted to use on myself.
Did I mention it smells awesome?
Okay – let's get to the good stuff. A giveaway!
I encourage you to enter your name in the "hat", because why not? One lucky winner will be shipped their own (beautifully gift wrapped) kit filled with the Paw Tector and Paw Soother. While you're at it, check out Natural Dog Company's other awesome products such as their Snout Soother.
*Please note: entries will be verified by Lola. In other words, no cheating.*
*Open to U.S. Residents. Winner will be notified via email and has 48 hours to reply before a new winner will be chosen.*