It's no lie when I say that every single thing I own is covered in dog hair.
And it doesn't help that most of my clothes are black and Rio (the main offender) is 95% white.
I'll be honest, we have never groomed our dogs' coats much. After all, they're short-haired dogs and I never believed they needed it that much. And while we can get away with not brushing or combing their coats (it's not like we have to deal with matting or tangles), it dramatically affects how much they shed, or don't.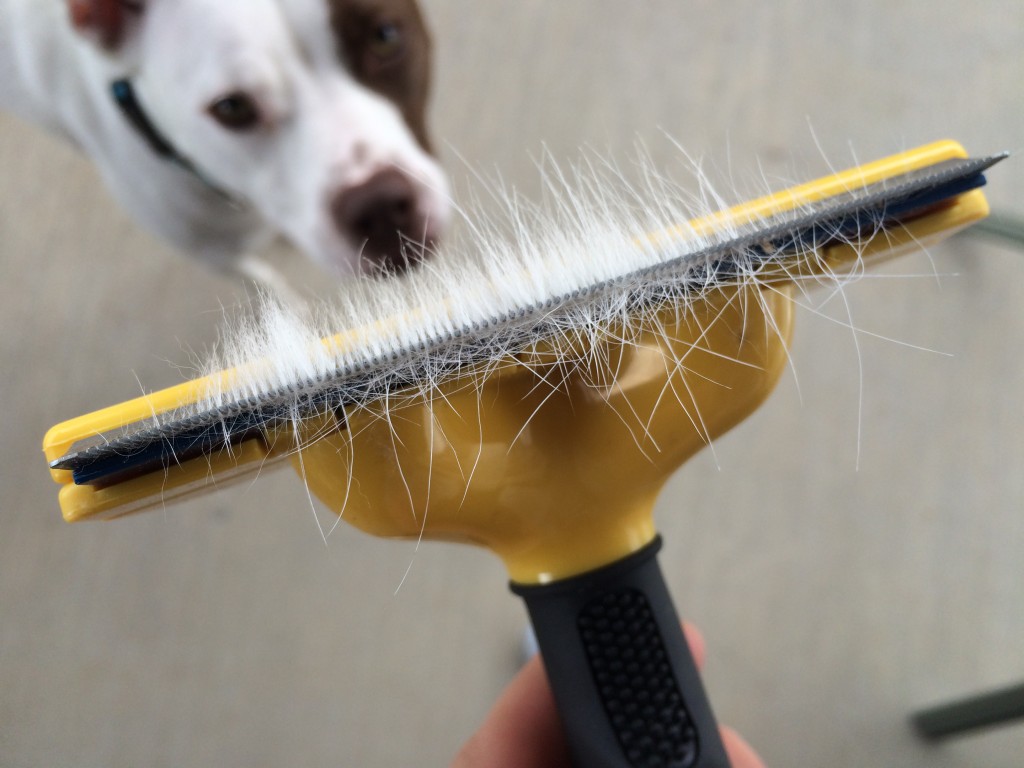 I was always hesitant to purchase one of these FURminator deshedding brushes due to the cost and so I previously settled for a cheap, $5 brush that is now sitting in a Rubbermaid bucket full of other worthless dog products. Well the picture above is the hair that came out after just a couple strokes down Rio's back…I can tell you this rake-style brush will be well worth your purchase.
I couldn't believe that Rio had as much undercoat as he did. I've already noticed a decrease in the amount of fur that ends up on our floor, bed, clothes, etc. (everywhere).
And the coolest part, yes I'm easily amused, is the little button that ejects the fur. Fly away, fur, fly away.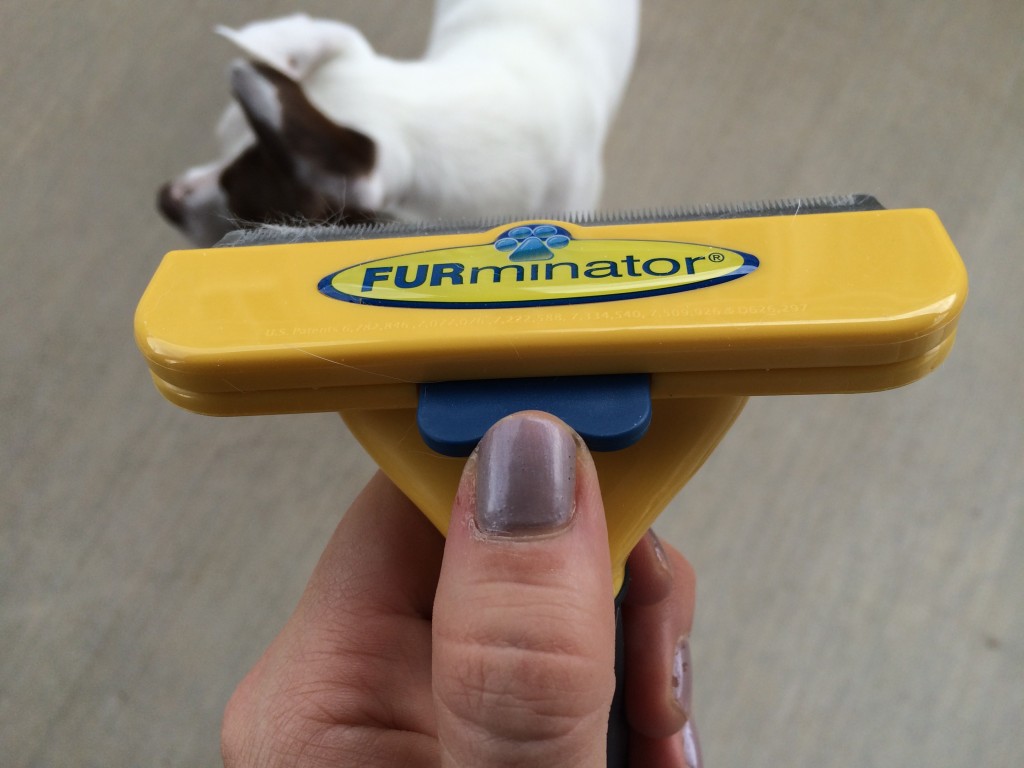 Tips to reduce shedding:
Brush your dog often (daily if you can) using the correct brush for their coat
Feed your dog a high quality diet
Add flax seed, coconut oil, or an omega-3 supplement (these can help improve skin health, reducing dandruff, and improving coat quality)
Regular baths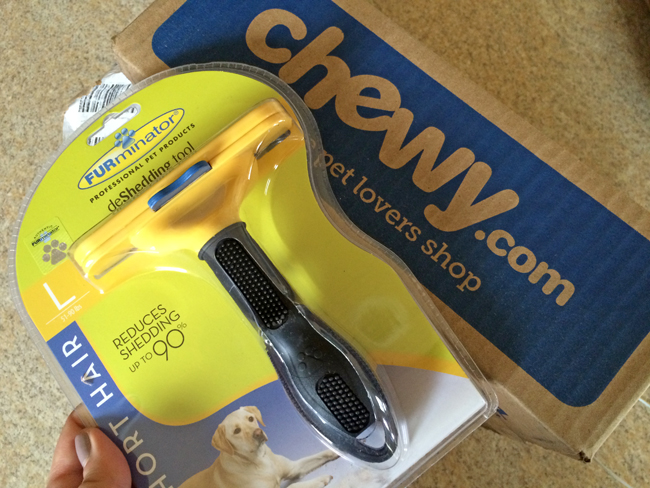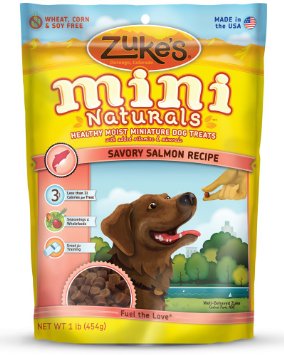 Well today is your lucky day because Chewy.com (my favorite online dog store) and I have teamed up to bring you an awesome giveaway with not only this brush, but with a large bag of Zuke's Chewy Salmon Treats. Happy pup, happy owner.
Enter the giveaway below and check your email often! Good luck.
a Rafflecopter giveaway

*Open to US residents only. Winner will be notified via email and has 24 hours to respond.