I think I've found my favorite dog jacket, ever. And I've got a good assortment to compare it to.
The first time I saw a Gold Paw dog jacket was in a Chuck & Don's Pet Food Outlet. And because I have to touch pretty much everything I see in any store, the first thing I noticed about the Gold Paw fleece was how dang soft it was! Seriously, even my own fleece jacket has nothin' on Lola's…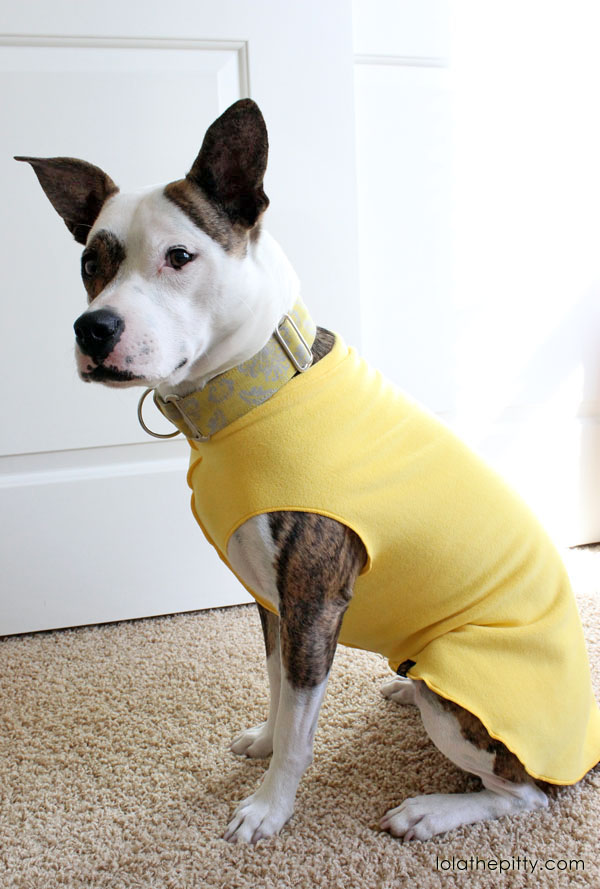 Isn't the sunflower color stunning? As you can tell, I'm on a yellow kick. The collar, the jacket…
Did I mention we're giving one of these away? Keep reading. But first – why you need this Gold Paw fleece dog jacket in your life:
Fits like a glove (we used Gold Paw's measuring guide and it was extremely accurate)
Super soft (do they make these for people, I think I need a jacket, too)
Comes in a variety of sizes. Including medium-dog sizes which always seems hard to fit. Gold Paw offers a range of 13 sizes from Chihuahua to Great Dane (and even custom sizing).
The fleece does not bead-up after washing. You know how it goes. It looks good for the first couple wears, then starts getting tiny little balls of fabric that build up and you're constantly "plucking" them off.
Stretches without losing its shape
Easy to put on and pull off
Warm and stylish without being over-the-top
Made in the USA
You have my word! Gold Paw Series' Stretch Fleece is an awesome year-round popover jacket. Especially in Colorado. All last week it was 70 degrees. And yesterday? It snowed. Hence why we broke out this jacket!
About Gold Paw Series
Founded in 2006, Gold Paw Series is a family-run dog-wear company dedicated to improving the lives of dogs and their owners with thoughtful, practical solutions to everyday problems. All of their products are proudly sewn in the USA, which is also where many of the materials are sourced.
The company is also firmly committed to finding new ways to reduce the impact of products on the environment, from raising the percentage of recycled materials in their textiles to using biodegradable packaging. But delivering exceptional customer service is where the company really shines. Gold Paw Series is so confident of the quality of their products, they offer free repairs for life. Check 'em out! GoldPawSeries.com.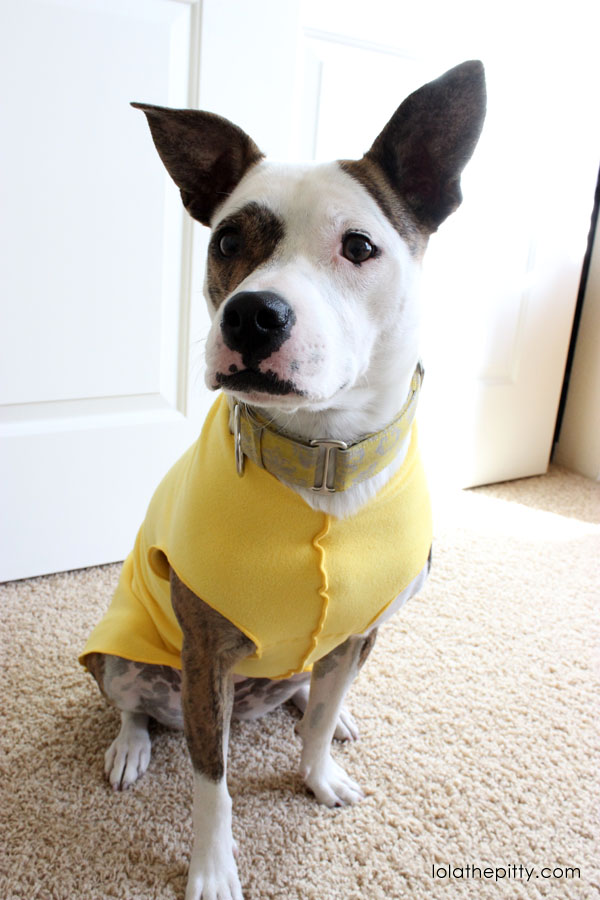 What do you say? Let's win one of these!