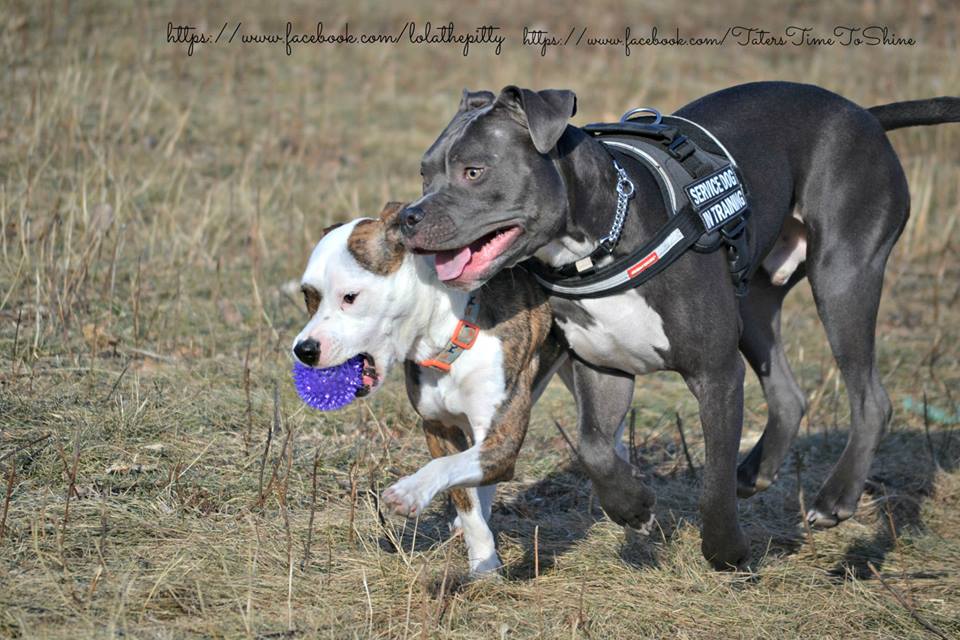 Meet Tater Tot! Tater is Lola's boyfuriend. Yes, it's true. Tater is also a rescued, American Pit Bull Service dog who assists his 14 year old owner, Amaya.
They are good friends of ours and we often meet up at the dog park and go to doggy events together!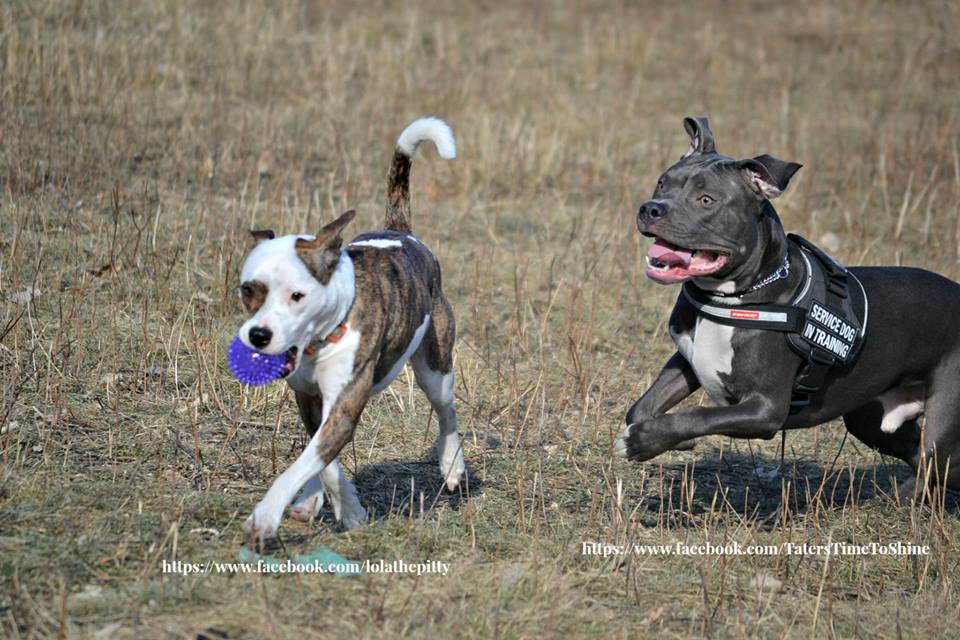 All of these photos were taken at local parks by Amaya!
You can follow Tater's adventures on Facebook HERE.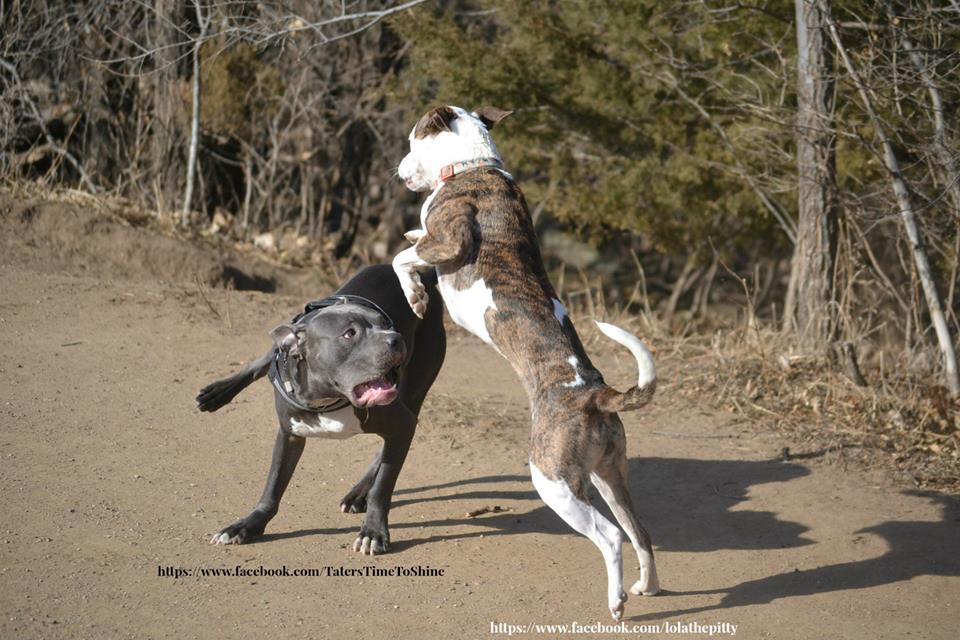 You will also see the other Tator Tot in this photo. Two TATER's, what are the odds!?
You may have heard about his story…