We had only had Rio for about two weeks when he and Lola were wrestling as usual, but then the worst imaginable thing happened.
I received a frantic phone call at work from 'A' and all I could hear was a dog screaming in the background. My heart began racing…what is happening? Is it Lola or Rio? What do you think is wrong? I immediately flew out of work. Before I could even get in the car, he called me back and said he was taking Rio to the vet because it was obviously something very serious.
My heart was breaking and I had so many questions. How did this even happen? This is a nightmare. I began to ask 'A' a million questions. He was in the laundry room switching over a load of laundry and the next thing he knew, he heard Rio screaming. He ran up the stairs to find Rio laying on the landing. When he tried to pick Rio up, it was obvious he was in extreme pain as he was letting out intense cries. 'A' went and grabbed a laundry basket, lined it with blankets and carefully picked Rio up and transferred him into the basket so he could easily transport him.
I drove immediately to the vet, getting there in about 30 minutes which seemed like an eternity. I walked into our small vet office and heard shrieks, it was Rio. They had Rio in the back room and had to sedate him to get the x-rays. We waited sitting on the edge of our seats and I'm fairly certain I chewed through about 5 of my fingers. About 20 minutes later the vet called us into a private room. I knew this could not be good. Rio had a fracture that went THROUGH his joint. Our vet showed us the x-rays as we tried to absorb the reality. Our options: surgery or amputation.
I won't go into the details of why it took so long for the surgery, but long story short, it was a holiday weekend and we needed a specialist, the surgeons at the ER were not ortho surgeons. Therefore, we had to wait until MONDAY, November 11th, 2013 (this happened the Friday prior) for the orthopedic surgeon to perform the surgery. The shitty part about it was that unless it was life or death, you will not find an ortho surgeon operating on weekends (or Friday evening past 4pm).
Therefore, I slept on the couch by Rio's side for three nights in the case that he should try to wake up and attempt to move. My job was to keep my poor baby as comfortable as possible before the surgery was performed.
Here are some pictures of his story:
 Pre surgery, the day of the injury: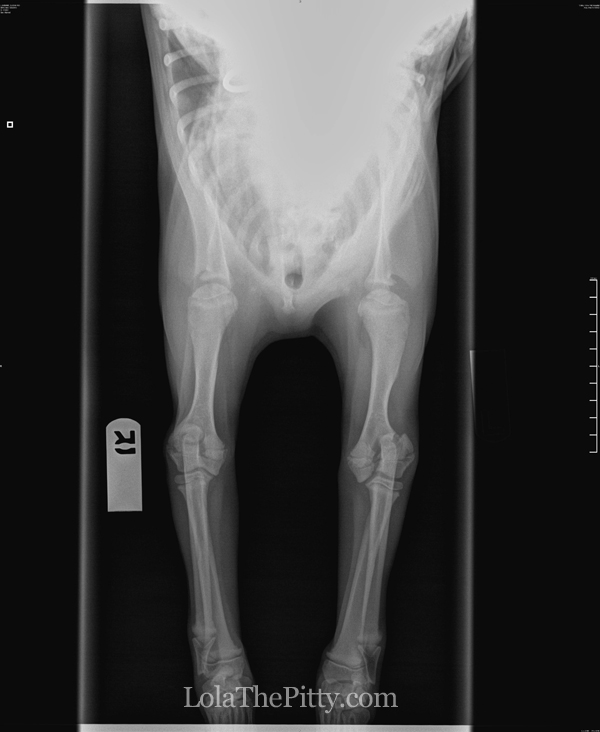 This was Rio sleeping in his crate (which we took off the top so we could easily pick him up for potty breaks). TG for pain meds.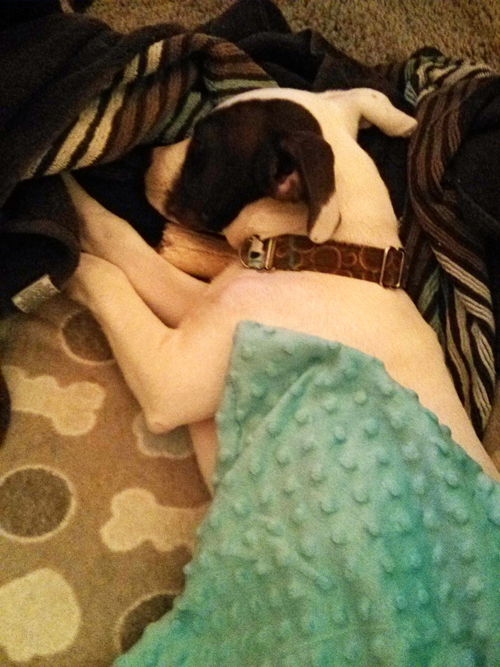 Post surgery – with one pin and screw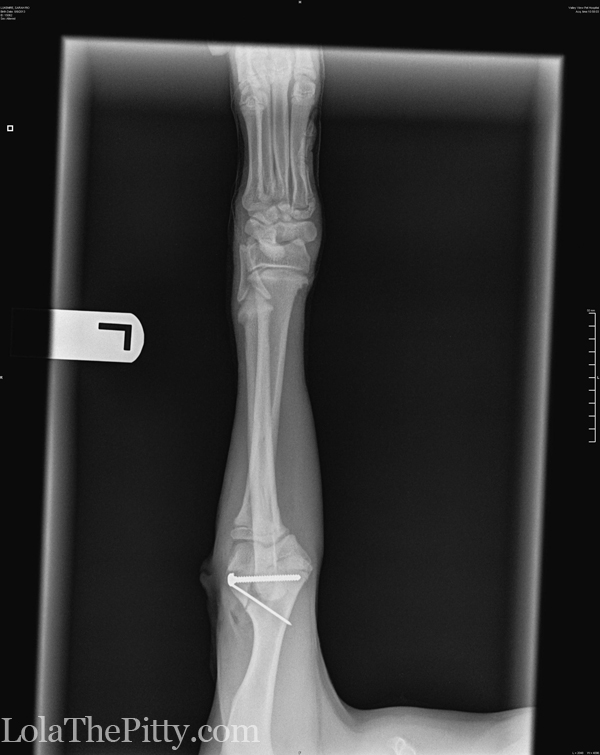 This was the day he got home from surgery – already feeling MUCH better.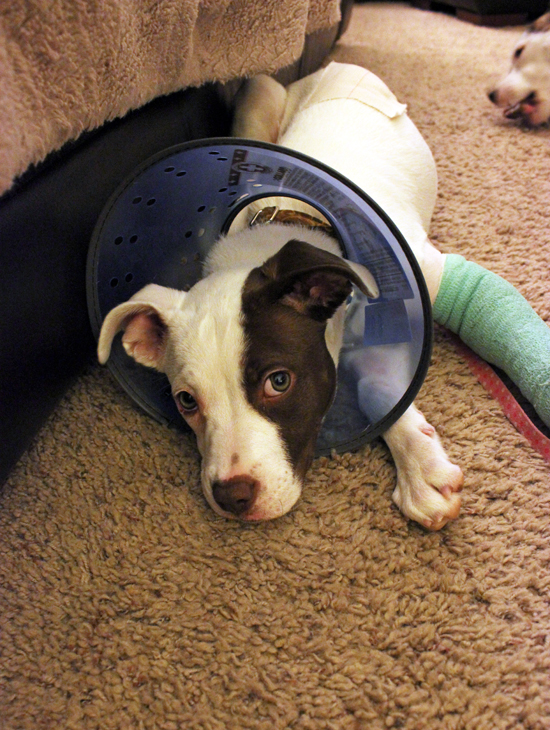 This was taken the 4th day after the surgery, after he had his leg unwrapped…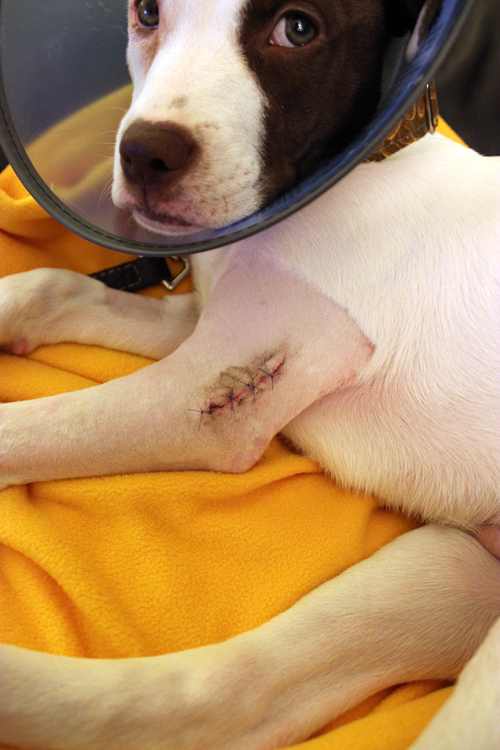 As you can see from this video, which was taken about 4 weeks after surgery, Rio is doing much better!
Don't forget to subscribe to our RSS Feed!