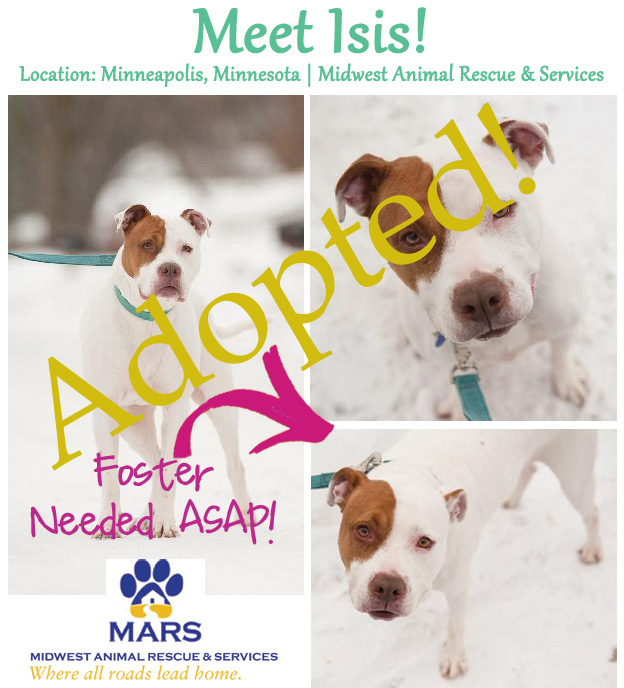 View Isis's profile and fill out an application on the MARS site here. (Update: Isis has been adopted!)
I have a weakness for dogs with eye patches. Had you noticed this much? Isis reminds me so much of a full-grown (female) version of Rio!
It is beyond me to why is she still looking for a home to call her own…
Poor Isis is another MARS dog that has been in rescue for way too long. And now she needs a new foster home on top of that. Please share this girl so that she doesn't have to be stuck in boarding. She will be so confused if that happens and moving is already stressful enough on our dogs.
Here is a little more information about Isis:
*House trained!
*Crate trained!
*65 pounds
*4 years old
*American Staffordshire Terrier/American Bulldog
"This sweetie is from a local animal control and just wants to be loved. She would do best in a home with submissive or calm dogs , has lived with an elderly pug and has been around numerous other dogs but she doesnt care for the ones that half crazy energy and try to be in charge. She is ok around some kids, but needs to be with respectful children in her home that know when she needs her space. She enjoys walks and hanging with her family. She has waited a VERY long time to find her perfect furever home. Could it be you?"

related: