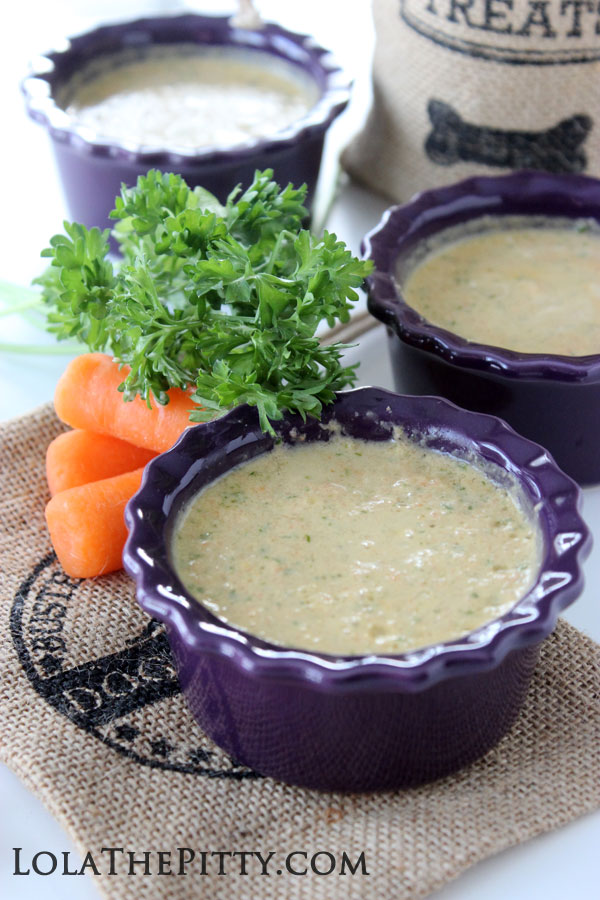 Lola and Rio seriously went nuts over these smoothies I  made for them. I love making treats like these for them because they are truly good for them and packed with vitamins, antioxidants, healthy fats and protein! And they love them…win. Wish I could say the same for myself.
I tried to snap a photo of them afterwards because they both had smoothie splattered all over their noses after slurping up their snack. Unfortunately both of their tongues were faster than I was.
Four simple ingredients make up these Puppy Power Smoothies:
Carrots – excellent source of vitamin A, antioxidants, fiber, vitamin K, potassium, folate, manganese, phosphorous, magnesium, vitamin E and zinc… and if that wasn't enough, didn't your mom always tell you to eat your carrots?
Parsley – stinky breath fixer-upper. Plus vitamin C,  B12, K and A.
Greek yogurt – excellent source of protein!
Almond Milk – protein, low cal, plus a good source of omega fatty acids.
You can also freeze these and let your dog lick the cup clean for prolonged entertainment.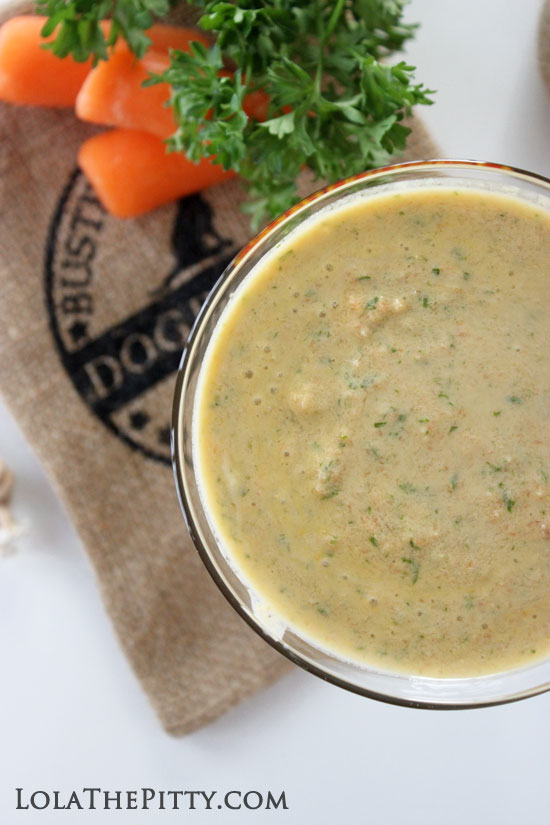 This recipe only yields four small servings, but you could easily double it or triple it and keep a supply in the freezer.

Puppy Power Smoothies
Puppy power smoothies filled with tons of vitamins, antioxidants and protein. Plus, parsley will help with any bad breath your dog may have!
Author:
Sarah at LolaThePitty.com
Ingredients
⅔ C almond milk (unsweetened!)
1 cup chopped carrots
½ C greek yogurt (plain)
¼ cup fresh parsley
Instructions
Combine all ingredients in a blender.
Blend until smooth.
Notes
Serve on top of food, in a bowl, or frozen!
Makes approximately 4 small servings.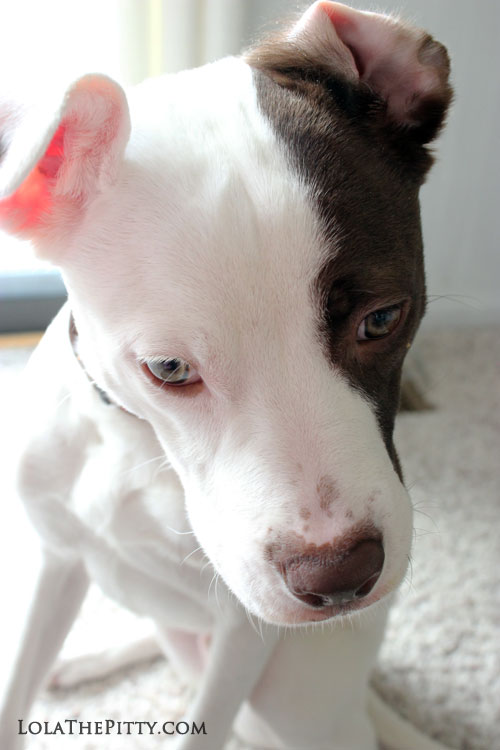 You will begin to notice a trend with all of the dog recipes I make on this blog. I will never use vegetable or canola oil in my recipes, if I use flour it will be either whole wheat or a gluten free flour (such as rice, corn, or coconut), I will never add any unnecessary sugar and they will all offer nutritional benefits for your pup.
You could say I'm a teensy bit picky about what our dogs eat.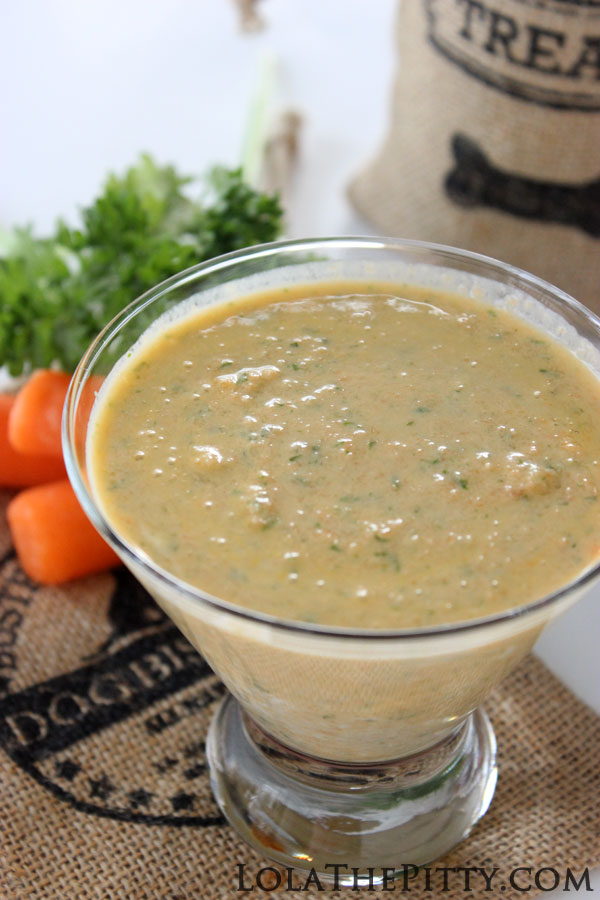 I'll be honest, our dogs eat much cleaner than I do. As I'm sure many of us can relate to.
I hope your pups enjoy these as much as Lola and Rio!
Related:
Homemade DogNog (egg nog for your pup, good any time of year)!
Small Batch Peanut Butter Banana + Flax Seed Dog Biscuits