Cuteness Overload
Be prepared to be overwhelmed with cuteness. We went to visit Emma and her TEN pups on Saturday.
(if you haven't read the story about Emma's journey, start HERE.)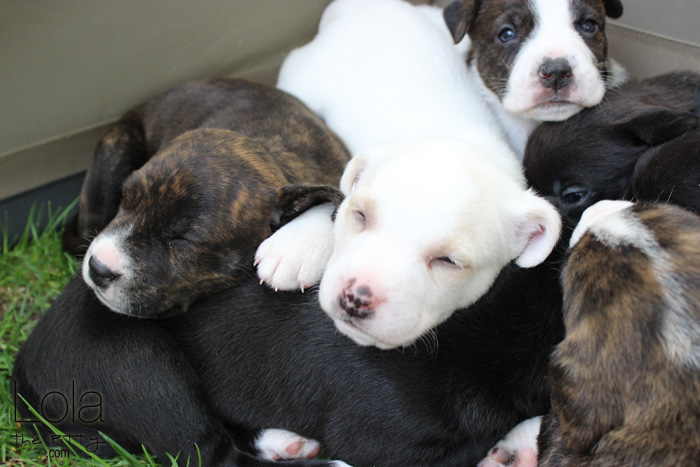 We ended up having a little mini photo shoot.
Turns out taking photos of ten four-week old pups can be the highlight of your weekend.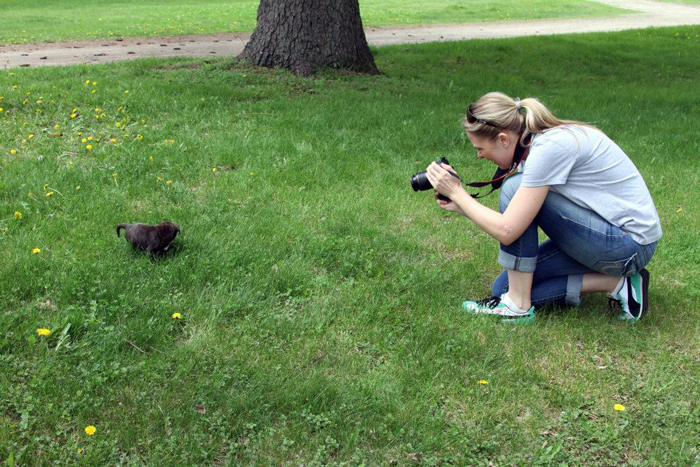 As you can imagine, there was a whole lot of high pitched baby-talkin' voices. 'A' specializes in this, truly.
"Come here wittle cutie patootie – kiss, kiss, kiss"
(I want to take this boy home with me!)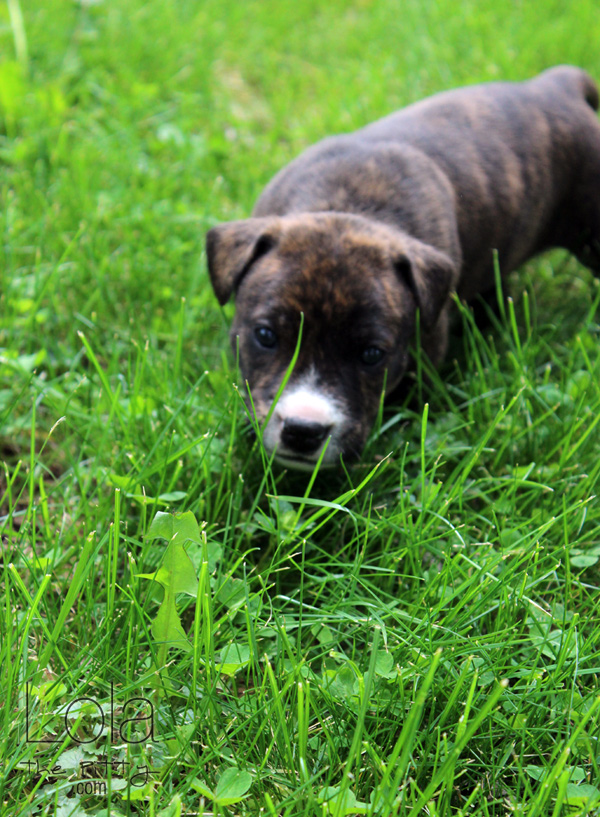 "Ohhh you so cute, aren't you?! Smoochie, smoochie my little Georgie boy!"
I mean, seriously. These little nuggets are too darn cute. And they are at that age where they are just starting to cruise around on their wobbly little legs; which some proved to be very good at. If you're lucky, you'll get a little kiss. And they love to suck on your fingers and nibble on your shoelaces. I didn't mind one bit.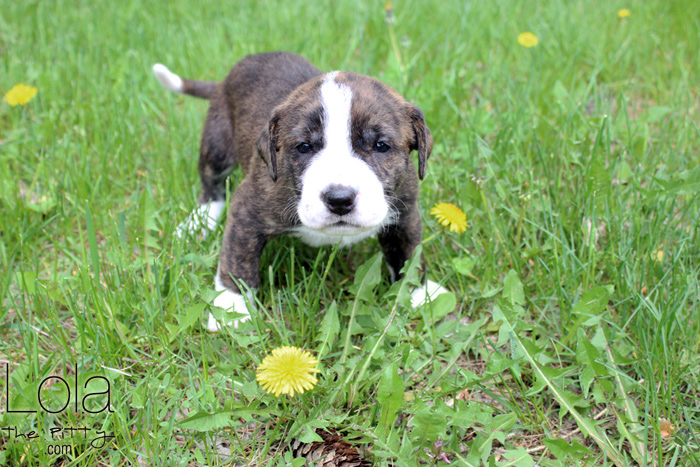 If you're wondering what breed these pups are, my best answer is Heinz 57. Both parents are mixed breeds. Emma is a pittie mix and dad is, well, your best guess. See pictures of mom and dad here.
I can already tell you who the trouble maker is going to be: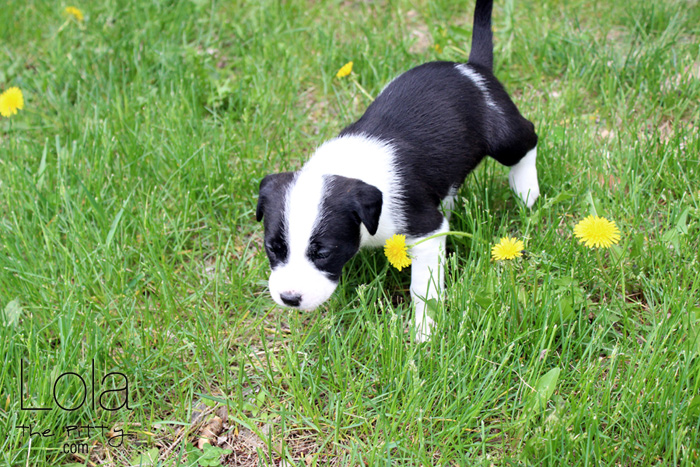 The hardest part: keeping track of who was done and who we still needed to snap photos of.
Solution: bucket-o-puppies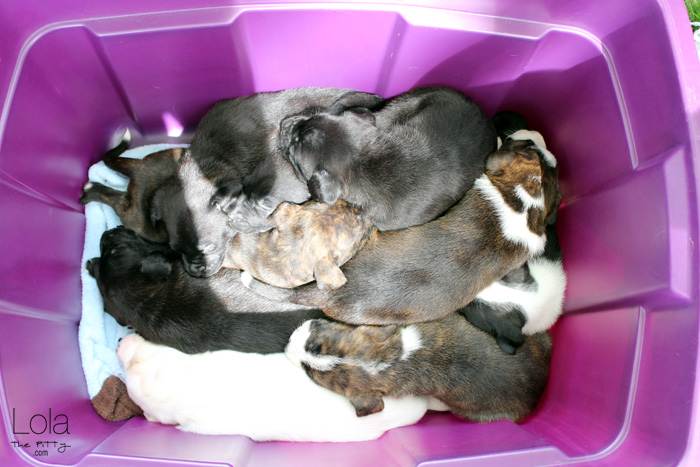 The next challenge, five black puppies with a little bit of white on their chest and feet, so we had to write down who-was-who on a sheet of paper.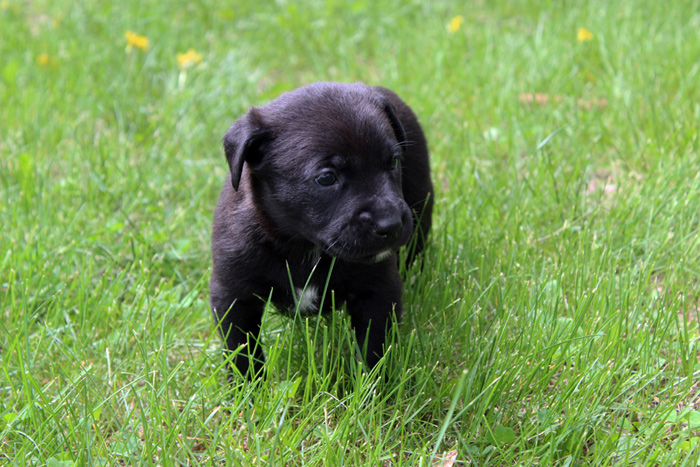 We took a total of about 200 photos between Emily and I. We *might* be a little obsessed.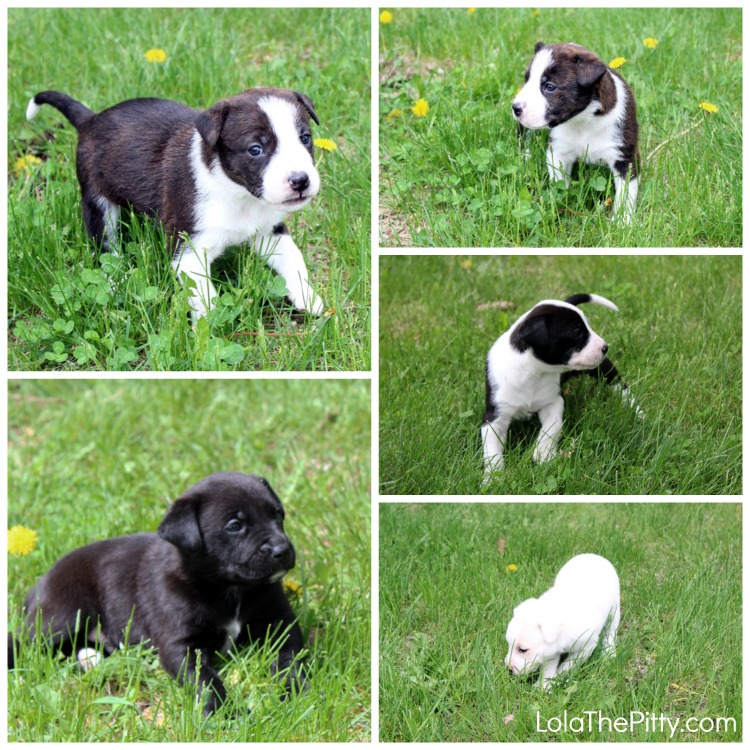 If you are interested in adopting one of these puppies, you can fill out an application on Secondhand Hounds website. Puppies will be available for adoption at 8 weeks old (which will be at the end of June).
Until next time…!