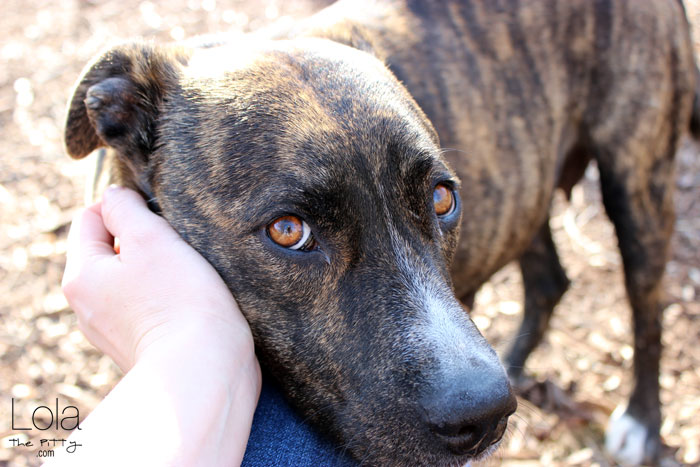 (read first —>>> an eventful week)
Let's see…where did we leave off? Oh yes, we were still unsure if "mama" or Emma was pregnant and we had a rescue lined up for Rusty but he was still needing a foster after his vet visit.
We had a pretty quiet weekend with them and the schedule was kind of like this: sleep, eat, feed dogs, take two dogs out at a time to go potty, take dogs on walk or give them some exercise & repeat. Not like this is really any different than having two dogs, but it just takes more time.
Sunday, after work (I also have a part time waitressing job that I've had since college) we took Emma and Rusty for a long walk. They were both super out of shape, or so we thought. The seemingly short, one-mile or so walk transformed from them walking beside us, to them slowly falling behind us. Meanwhile Lola and Rio were romping around at Camp Bow Wow, a doggy daycare they go to when we both work long hours.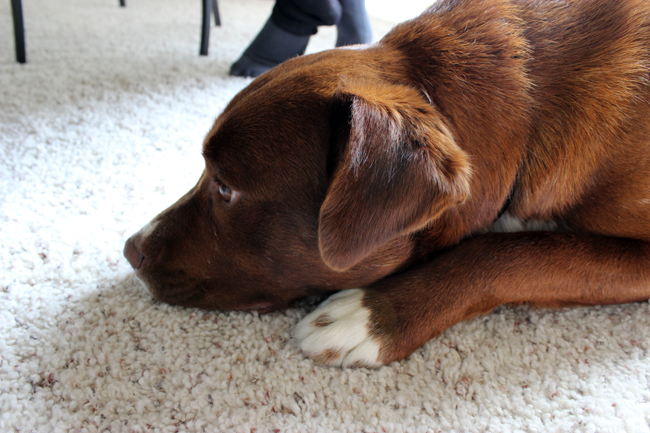 Monday rolled around and I arranged to bring Rusty to a vet which is about 30 minutes away after I got home from work. I let Rusty and Mama say their goodbyes (okay, I know they have no idea what this is) and I myself was heartbroken. I hated separating these two. They were companions. But it was hard enough finding each of them a rescue to go to last minute let alone the same rescue with the same foster. And then you run into the issue down the road at the time of adoption, would the adopter take both of them?! The chances of them making it through all of that together, I knew, was going to be near impossible and we didn't exactly have a lot of time on our hands.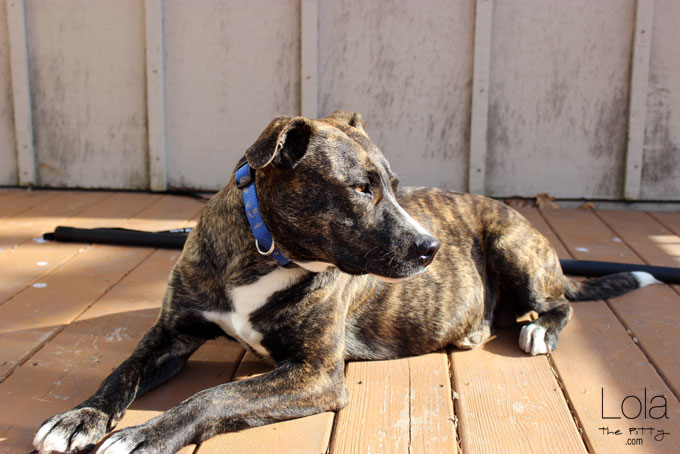 Turns out, Mama seems to be doing fine without Rusty, she's just her normal self…sweet, a tad bit crabby but ever so loving and affectionate. She melts my heart.
Then comes Tuesday – I dropped Mama off at her vet appointment to get an x-ray to confirm whether she is pregnant or not. I was literally on the edge of my chair at work all day. I even called the vet's office at lunch to see if they had seen her yet (she was a walk-in) and they informed me they had an emergency come in so they would be able to check her out in about an hour or two. I was desperately hoping that they would call and say, "Nope! She's actually not pregnant, it's just looking that way from a recent litter". But that was not the case. Mama is pregnant. She is about 40 days in and it is unclear how many pups she is having.
I lost focus from everything I was working on. I was upset, I feel bad that she has to go through this, again…I know this can be a controversial subject, but I asked if the rescue ever does a gravid spay in these instances – they do not. Plus she is pretty far along. I contacted the foster coordinator and told her that we are unsure if we can take on the task of the whelping foster. She was aware of this when they agreed to take her in as their rescue animal and said she would start looking. It breaks my heart, I love this girl.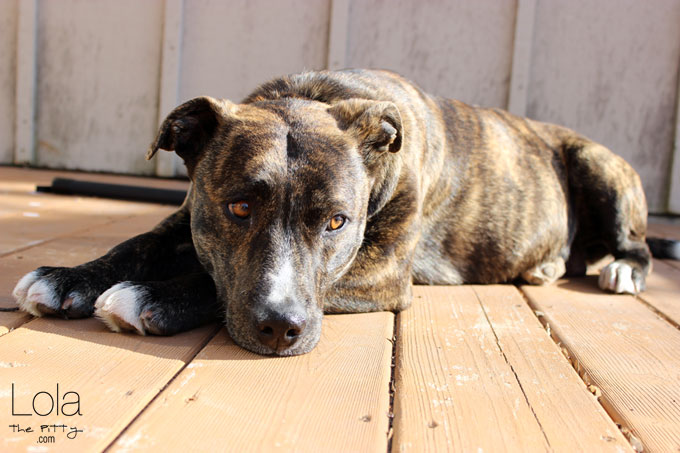 Wednesday rolls around and I check my email first thing in the morning only to find out that Rusty is heartworm positive. My heart sunk…It all makes sense. The lethargic behavior, the exhaustion and heavy breathing after a light walk. I felt like an idiot for not recognizing those signs. I also feel for the small rescue that took him in. They do not have many of the resources and donations coming in that other, larger rescues have.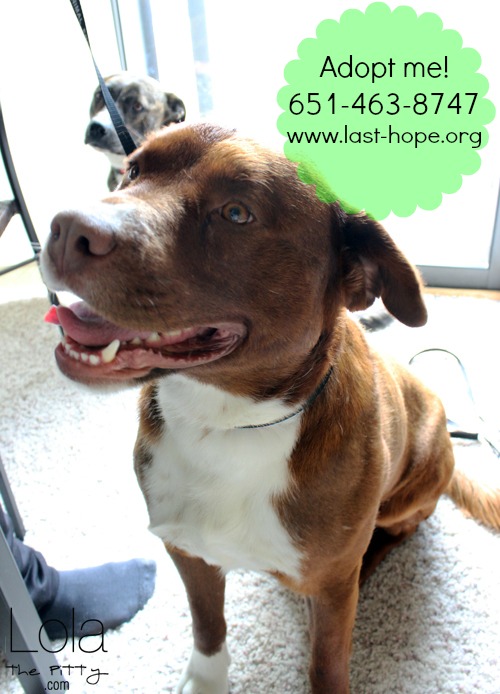 *Please consider sharing Last Hope's donation link. Heartworm treatment alone is about $400 for the rescue and plus the cost of keeping Rusty in rescue for that much longer is tough on a small rescue.*
 I then began to think, what if Mama is heartworm positive? What if that is the reason that she is so tired, lethargic and breathing heavy in combination with the pregnancy? I'm stressed. And since they cannot treat a pregnant female, we will have to wait until after the pups are finished breast feeding to confirm and treat her if she is positive. Please tell me she isn't, this sweet girl could really use a break.
Please keep us in your thoughts and we will continue to keep you updated. You can also follow along on our Facebook page.
UPDATE: read the latest on Emma's journey…