Meet Vala: Adoptable Dog of the Week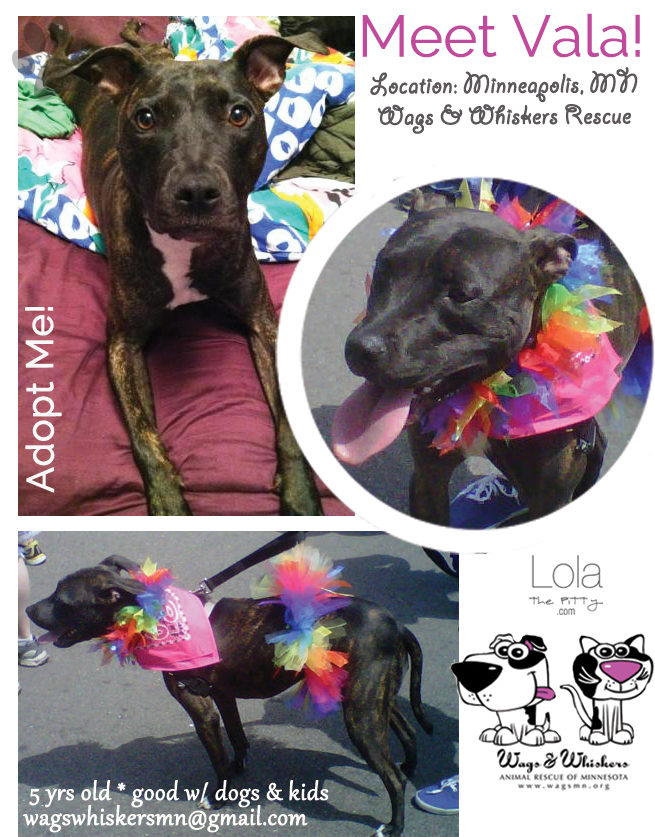 Our Adoptable Dog of the Week post is dedicated to special dogs who are in rescue but still looking for their perfect home. These dogs are often ones that are having a harder time than others finding the perfect home. Please consider sharing this post — you might help Vala find her 'fur-ever' home!
View Vala's profile on Wags & Whiskers
Quick Facts:
5 years old | Potty & Crate Trained | Dog Friendly | Kid friendly | Does great on leash | Knows basic commands
Vala has been in rescue for OVER TWO YEARS people! That's longer than we've had Lola. That makes my heart hurt.
Well if you're looking for a dog that is totally over all that puppy-biz, Vala's your girl!
She was born in December of 2009. She won't chew your shoes, pee on your floor or complain about going in her crate. Already sounding pretty good, huh!?
Are you looking for a dog that already has some obedience training? That's Vala! She knows how to sit, shake and lay down. Vala wants you to know that she is very smart and eager to learn more!
And it gets even better. Looking for a walking partner? Vala does excellent on a leash and would love to accompany you for a stroll. Are you looking for a playful dog who also wants to cuddle? Vala is great at both!
Likes to cuddle? Check! Dog friendly? Check! Does well with kids? Check! Can totally rock a tutu? Check!
If you are interested in meeting any of animals that are currently up for adoption, please visit the Wags & Whiskers website at www.wagsmn.org or email wagswhiskersmn{at}gmail.com