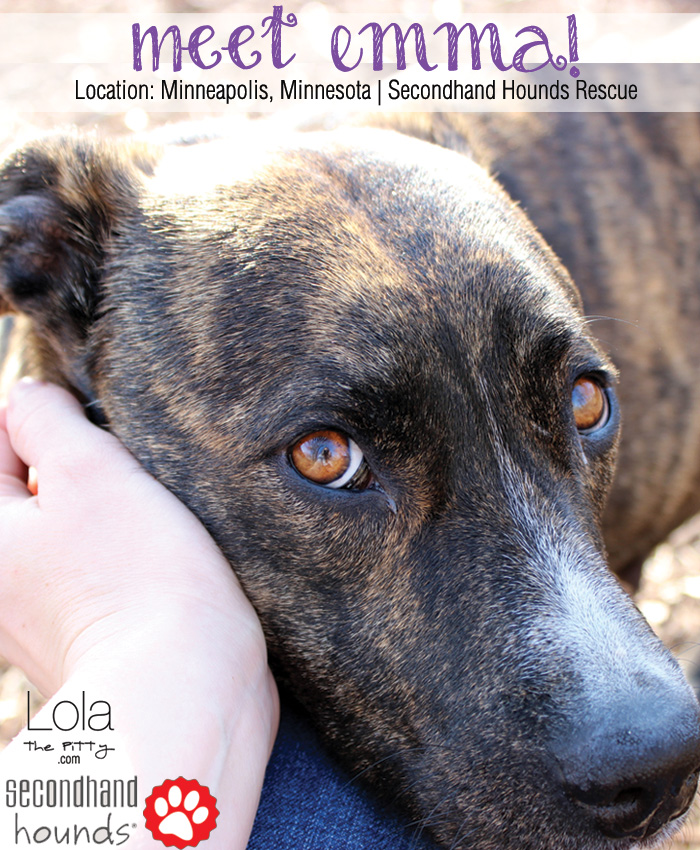 *View Emma's profile on Secondhand Hounds*
This girl obviously holds a special place in my heart from the moment I saved her. Many of you have been following the story, but in case you haven't, Emma is one of two stray dogs that we found north of the cities. You can read more about Emma's story here.
The good news is that she is now available for adoption through Secondhand Hounds Rescue in Minnesota.
I am so happy that this young girl will now be properly cared for and never have to give birth to another litter of puppies again.
Pit bull mix // (~1 1/2 – 2 yrs old) // very easy going // great with kids // good with dogs // cats are unknown (probably okay!) // potty & crate trained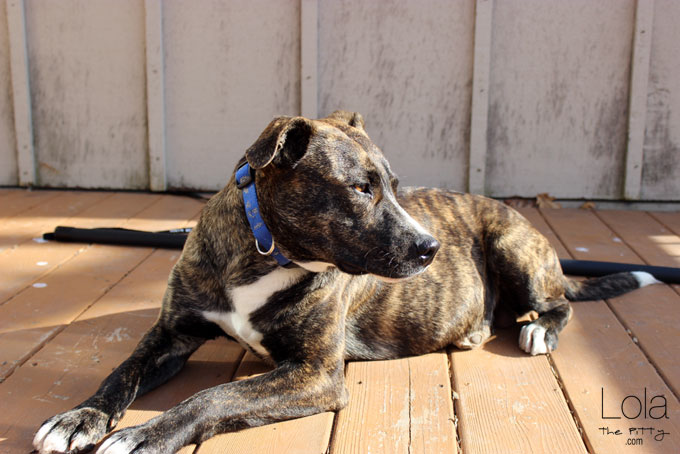 More about Emma:
If you're looking for the perfect dog to snuggle up to next to, Emma's your girl.
If you want a completely easy-going dog, look no further. She doesn't even have any annoying habits – she won't chew up your furniture, doesn't jump on people, rarely even barks.
She does great with kids and loves snuggling her head in your lap. She would love to go on walks with you and makes a superb sidekick.
Emma also does good with other dogs. She lived with us for a few weeks and has been living with an older Beagle and a young pit bull/whippet mix and does great with both of them. Of course, bossy female dogs or overly excited/extremely high energy dogs that keep persisting on playing probably wouldn't be her first choice in play mates.
Emma loves tennis balls (just carrying them around in her mouth!) and also likes to play tug o' war when she gets that tiny spark of spunk.
She sleeps perfectly quiet in a crate and is a true lady, she won't even chew up any blankets that are in her crate (I'm looking at you, RIO).
There's not much about Emma that's not to like. She is an amazing dog and is going to make someone very happy.
Please feel free to leave a comment if you have any questions about Emma and of course you can learn more about adopting Emma on Secondhandhounds.org.