When I was contacted to do a review about Soggy Doggy's new Super Shammy I was pumped because we already have a Soggy Doggy "doormat" which is conveniently in the back of our SUV. Needless to say, we love it. 
I'll be honest, the only thing keeping me from getting one sooner was the price – they are a little on the steep side (or so I thought) and it wasn't until we received our Chuck & Don's bucks that I bought one. And I wish I would've sooner. The mat itself is about a year old and looks brand new. None of the little things have came out, got snagged, or anything like you'd see on a cheap substitute rug. You pay for what you get and this mat is worth every penny.
But we're here to talk about this shammy – a newer product of theirs.
Anyone else get this look when you whisper the word bath and get out the shampoo?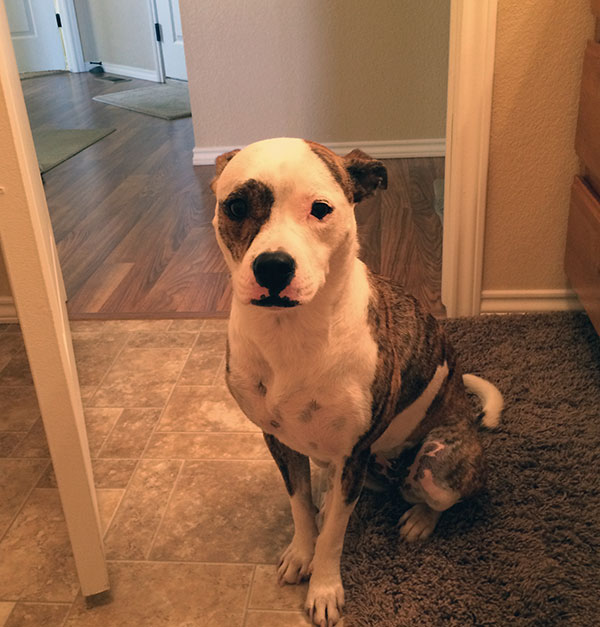 Sorry, Lola. You're cute, but I've gotta try out this new shammy.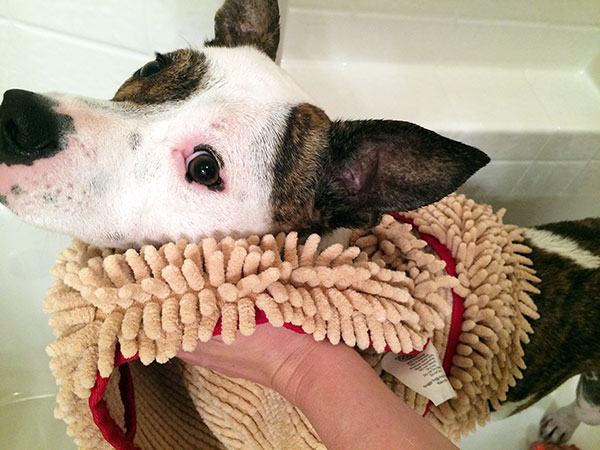 This shammy works much better than a traditional towel. It dried both Lola and Rio. And I can tell you it holds a ton of water because it was quite heavy after both dogs were dried.
The main difference I noticed was how dry the dogs were after using the Soggy Doggy Shammy. Usually it takes a while after patting them off with a regular towel for them to dry completely but not with this!
Tip: these also work great to clean off wet and muddy paws (when your mat is being used in the back of your car).
Now, please let me entertain you with adorable pics of these two hams: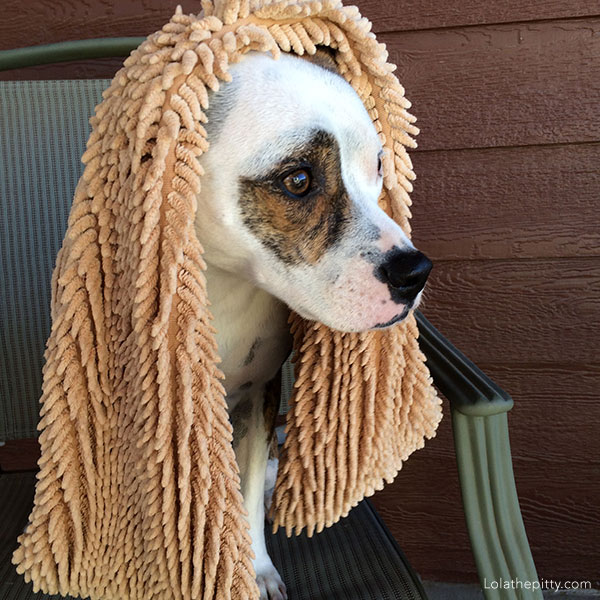 You've probably figured this out, but I'm pretty particular about my dog products and you won't see something on this site that I don't support or believe is a good product. Just thought I'd throw that out there.
You have to check out the Soggy Doggy story. My favorite part:
"The true story of the Soggy Doggy Doormat. Four un-trainable children, one messy dog, and a simple idea."
Enough said.
Now, I need another doormat to actually place by the back door. Enjoy this special discount below for our readers!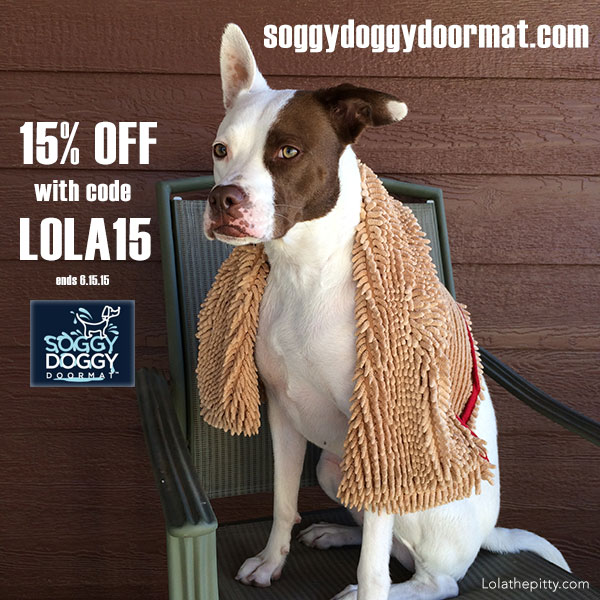 Enter the code LOLA15 and receive a 15% discount through June 15th on Soggy Doggy!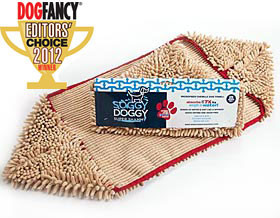 Details on the shammy:
Size: 31 x 14″
Quick drying & odor free
Convenient hand pockets
One size dries all
Machine wash & dry