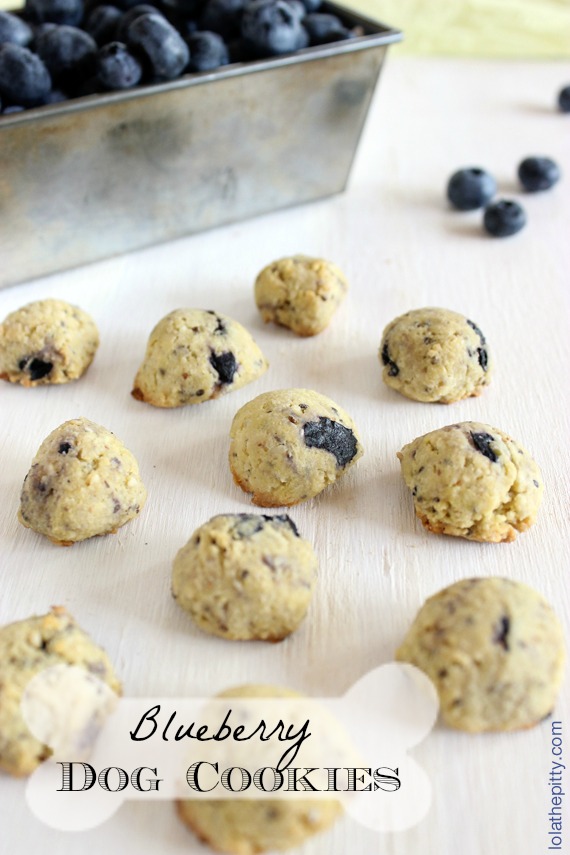 A few weeks ago, I bought baking ingredients to make macaroons. Well, I didn't want to leave Lola and Rio out so I whipped up these puppies…haha (pun intended).
This may be one of my favorite dog treat recipes I've made…
I'm seriously considering adding a little sugar and more moisture to the batter and baking another batch for myself – they were that good. Regardless, I may or may not have ate about 5 of these myself.
These blueberry dog treats are a slightly chewy, slightly crisp (tiny) cookie that I broke in half and fed as a little treat to Lola and Rio.
I'll be honest, my dogs aren't really the best judge of flavor – Rio's favorite snack, if he were to choose, would be sticks. And Lola, well…fairly certain she's never tasted anything she's eaten in her life as she literally inhales all food. So you can just trust me on this one – these are awesome.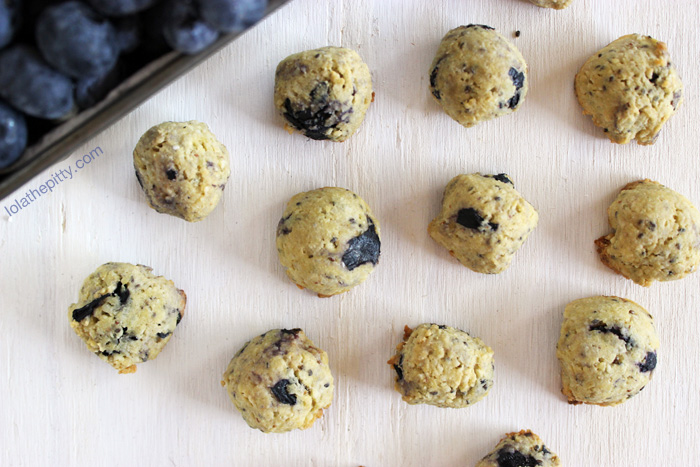 A little behind the scenes. Welcome to my life: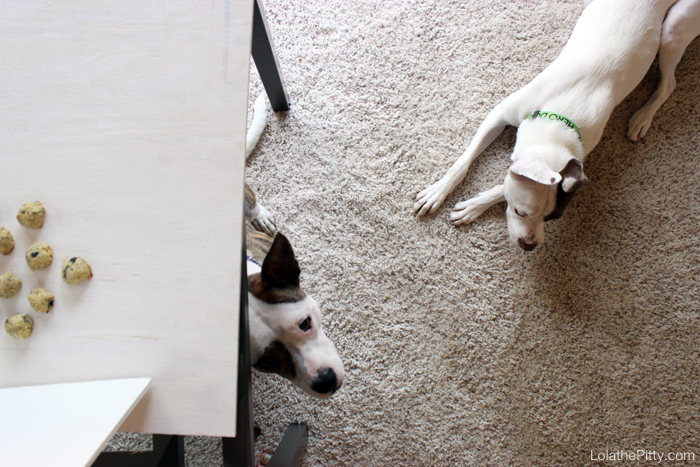 I hope your pups enjoy these as much as I we did!

Blueberry Dog Cookies
Dog cookies made with fresh blueberries! Simple to make and a healthy treat your pup is sure to love.
Ingredients
1 cup flour (can substitute with oat flour, whole wheat flour)
½ cup rice flour (we use Bob's Red Mill organic brown rice flour)
1 egg, beaten
1 Tablespoon extra virgin olive oil
¼ cup fresh blueberries, crushed
Instructions
Preheat oven to 350 degrees F.
In a small bowl, mix flours together; set aside.
In a separate bowl, beat egg, olive oil and blueberries together; combine with flour mixture.
Spoon onto baking sheet (sprayed with nonstick) using a cookie dough scoop or two spoons.
Bake at 350 F for 15-18 minutes or until bottom edges are golden brown.
Notes
Recipe from LolathePitty.com. All images and content are copyright protected. If you want to republish this recipe, please re-write the recipe in your own words & simply link back to this post for the recipe. Thank you.
Update: this recipe originally was made with almond flour, due to concerns with feeding almond flour to dogs, the recipe has been adjusted.
*NOTE: if you want to make these grain free, you may substitute the flours with coconut flour or another substitute.
Other recipes you'll love: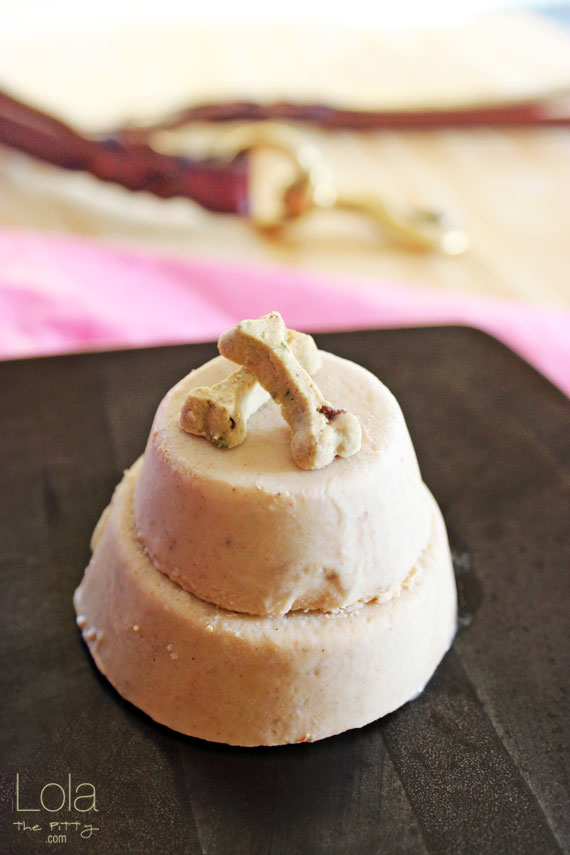 Carob Pupcakes with Peanut Butter Frosting