A typical Saturday at our house lately has been sleeping in until about 9 a.m., brewing a fresh pot of Grounds & Hounds coffee, hopping on the computer to catch up on emails and blog stuff then running the dogs over to a friend's house or the park to run off 'the crazies'.
Well, those Saturdays have been modified a bit. The whole going to the park hasn't happened the past few Saturdays because it's been downright COLD.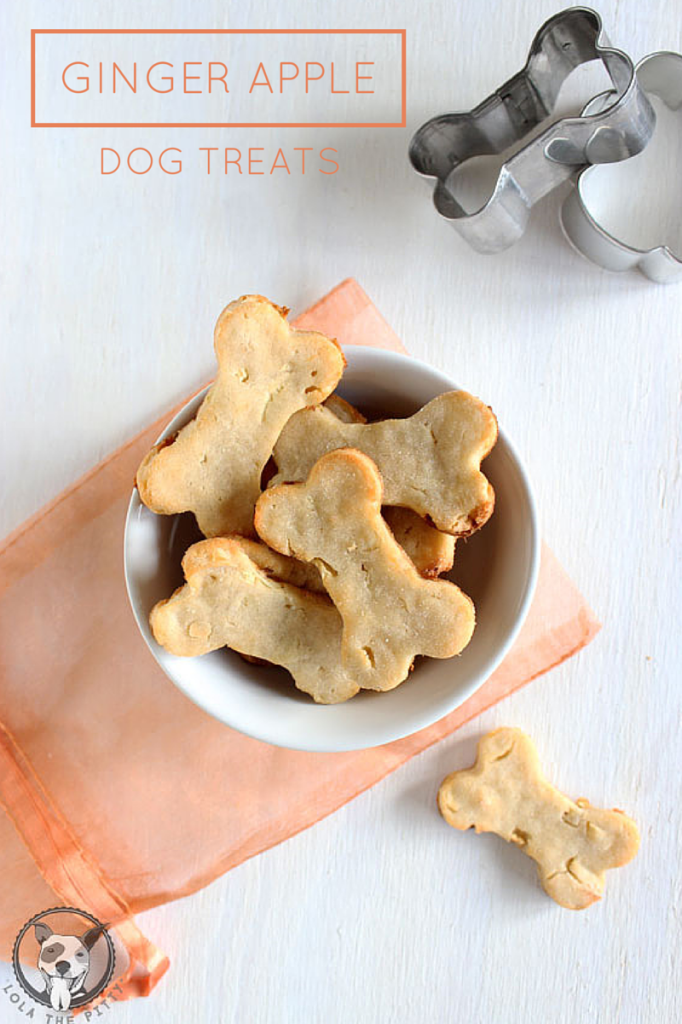 I promise I will not ramble on and on about how lovely depressing the winter months are here in Minnesota (in this post).
But speaking of cold I saw a poster online that read, "The air hurts my face. Why am I living somewhere where the air hurts my face?". I had to share and chuckle.
But we're not talking about that, we're talking about dog treats – sheesh. But not just any dog treats. Fancy ones with ginger and ooples.
And a very willing model.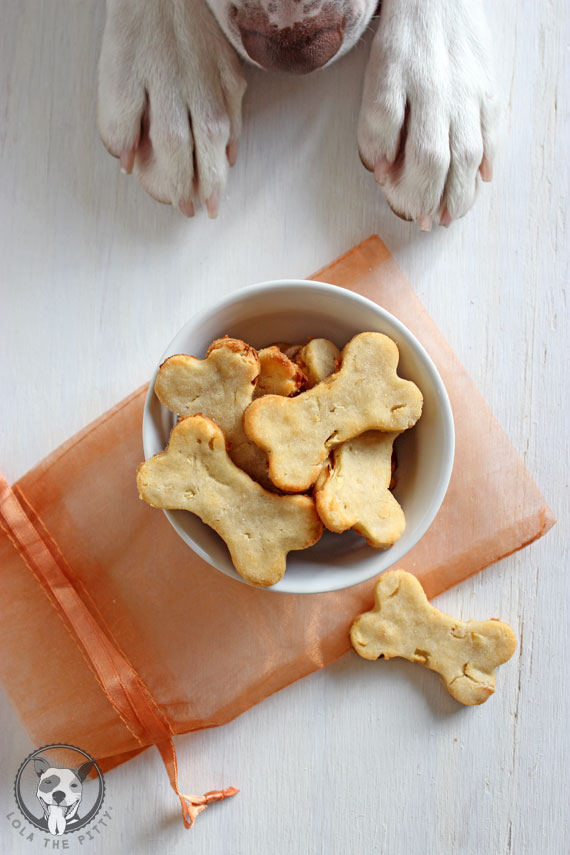 If I would've zoomed out, this photo would be quite hilarious. Lola is standing off to the side wondering why she can't be the paw model (and quite frankly, gobble up all the treats). And Rio is wondering why his feet have to be touching this strange piece of wood while holding a "relax" position for way too long after being tempted by the smells of freshly baked treats. Thanks, Rio – you were such a good boy!
If you're wondering why Lola's paws weren't used, to be truthful, her nails needed trimming. #dogmomproblems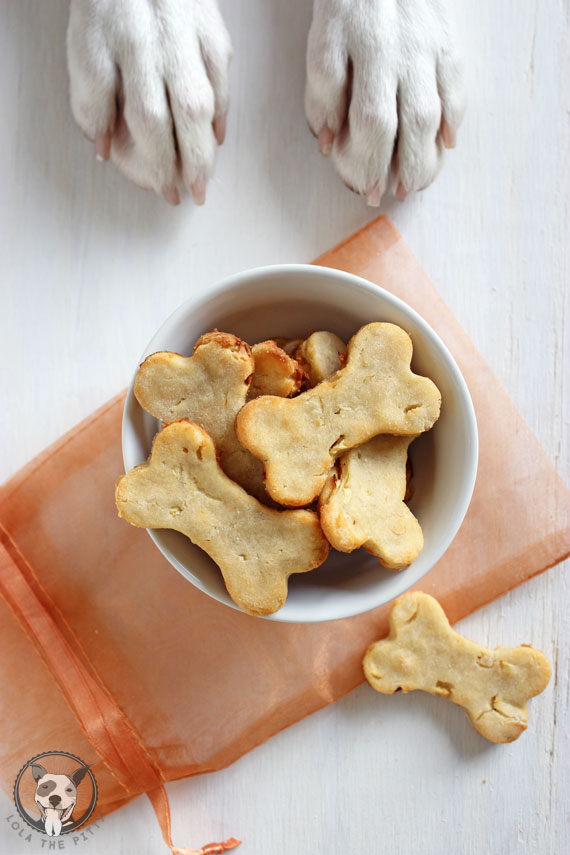 Onto the good stuff!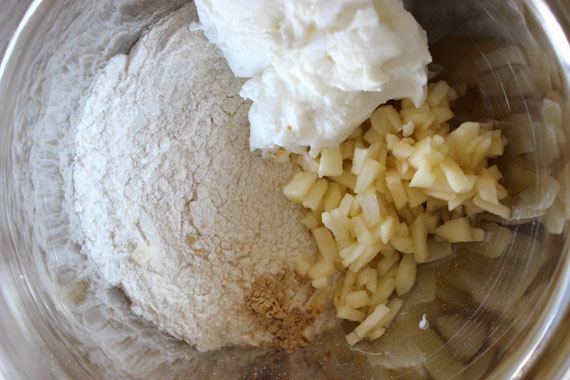 Ginger Apple Dog Treats
Grain Free dog treats made with apples and ginger!
Author:
Sarah Lukemire of Lolathepitty.com
Ingredients
1 cup brown rice flour (we used Bob's Red Mill Organic)
½ cup apple, finely diced
⅔ cup Greek yogurt (plain)
½ tsp fresh ginger (finely minced) or 1 tsp ground ginger
1 tablespoon coconut oil
Instructions
Preheat oven to 350 degrees F.
Combine all ingredients in a large mixing bowl.
Stir together until well combined. If necessary, thoroughly mix together with hands.
Turn mixture out onto a floured, flat surface and roll out with a rolling pin to approximately ¼".
Cut into desired shapes and place on a baking sheet coated with nonstick spray.
Bake for 25 minutes, until golden brown.
Other treats you'll love: