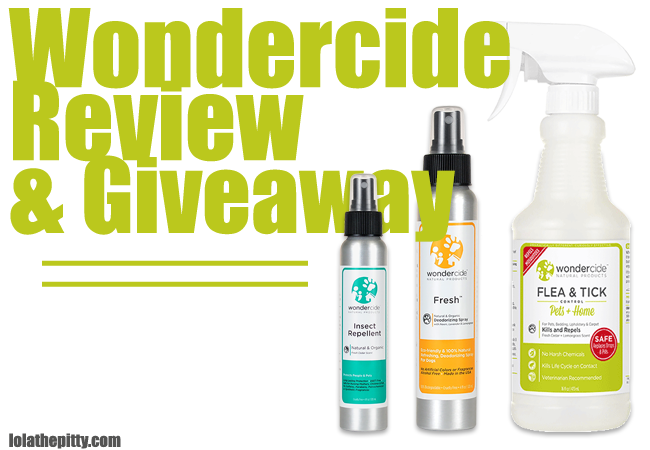 A while back we gave up chemical-filled flea & tick treatments for the sheer reason that they scare me. I started researching a lot about flea and tick treatments and the results were rather disturbing. Finding a natural solution though has not been simple. We even started a list of natural flea and tick preventatives that I've tried (and work).
Well we've found a new (new to us anyways) solution from Wondercide. Read about our honest review of each item and enter to win this package for yourself and your pup!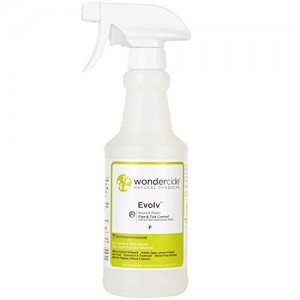 Wondercide Evolv™ Flea & Tick Spray
Being that we live in Colorado, we deal with ticks all the time. Fleas aren't as much of a problem but you can still get them. We've used this flea and tick spray before going on hikes or anywhere they may be exposed. While it doesn't repel all insects all the time – it works just as well as those harsh chemical-filled products, so I'll take this natural option in a heartbeat. Lola and Rio don't care for the smell or being sprayed but they tolerate.
It comes in a 16 oz container with a spray bottle and has an okay scent (heavy smell of cedarwood, someone mentioned it smelling like a clean gerbil cage, and I think that's pretty spot-on). What I liked about this vs. other natural options I've used is that it's not too oily and is easy to spray on your dog in a few squirts (and leaves a nice sheen) and lasts a couple days.
It also has a mosquito repellent in it which has come in handy because approximately 9 million little skeeters hatched in the past week in Colorado with all the rain we've been getting. It directs to apply every 2-3 days or as needed to kill and repel fleas, ticks, and mosquitos (can use daily if needed). I would buy this product again and think this will be our go-to flea & tick product.
(Note: I don't think Wondercide is calling this product Evolv anymore but just "Flea & Tick Spray" as I couldn't find Evolv on their website)
Wondercide Fresh™ Deodorizing Spray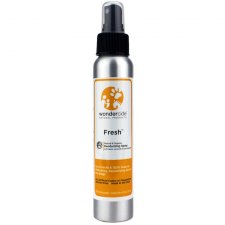 Honestly, I did not care for this deodorizing spray. It does not have a fresh scent to me and Lola and Rio literally rolled around on the carpet trying to get it off when I sprayed it on them. It must be the neem scent no one cared for because lavender and lemongrass were further down on the ingredients list and typically smell amazing. Also, even after the scent faded, I didn't notice either dog smelling any better than they did pre-deodorizing spray. Skip.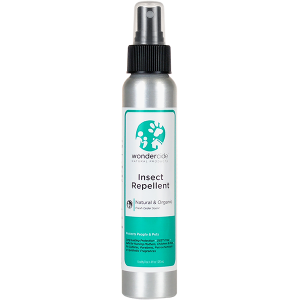 Insect Repellent (for people and pets!)
I liked this product. It's in a small, 2.7 oz container but since I don't use insect repellent all that often it should last me a while. I've only actually used this on myself as I've been using the bigger bottle for Lola and Rio. The scent is very similar to the Flea & Tick spray. It's small enough you could keep it in your purse or dog bag (What? You don't have a dog purse?) so you don't forgot to bring it when you need it most.
Other great selling points for Wondercide: 
Made in U.S.A.
No Toxic Chemicals
Founded in 2008 by dog lover, Stephanie Boone
So…who's up for another great giveaway? It's good to be a fan of Lola the Pitty, isn't it? Enter below. (Note: by entering your email please be assured it will not be sold, spammed, or added to any lists without permission!)
Open to U.S. Residents. Good luck!