Seriously, do you remember when you were a kid and adults would say, "Life is short…" and all you could think about was, "No it's not! This school year has lasted forever"…and then all of a sudden you're 30, done with high school, done with college, and yeah. Your parents were right.
Well that's kind of how I've felt this past year. It's June (practically). WTH. I totally missed last month's issue of My Pittied Life because well, life was a little crazy.
So what's new!? We've been rained out in Colorado for pretty much the entire month, but still sneaking out to the trail or park when we get the chance.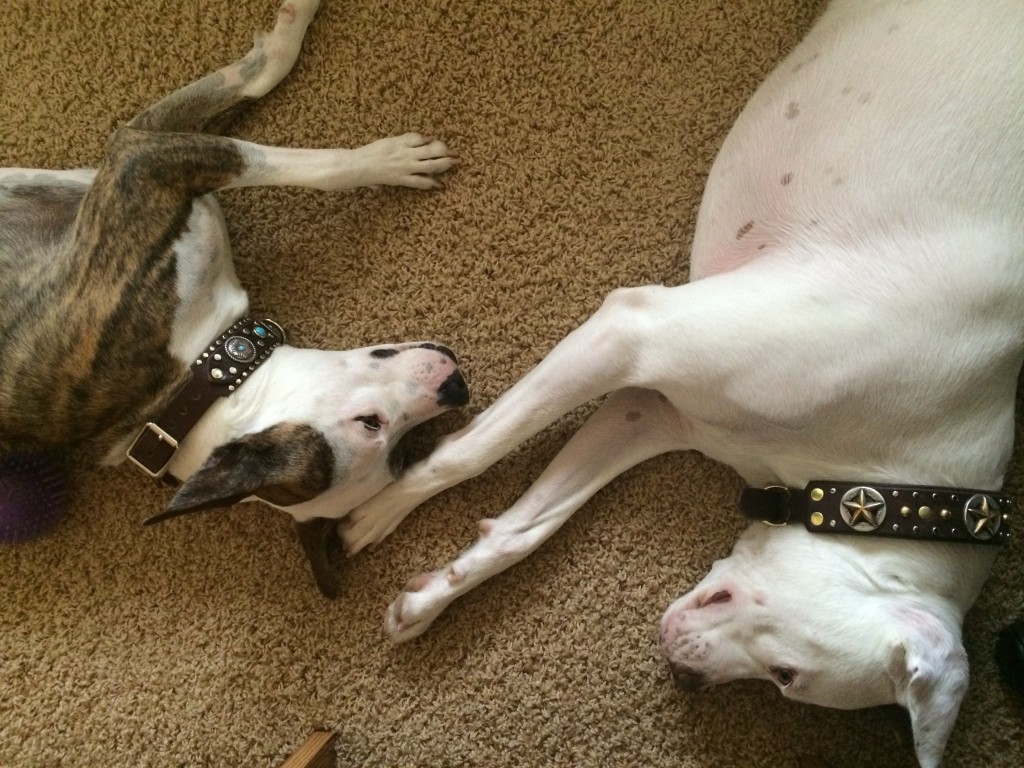 Did you see Rio's new collar? We love Amy over at Karma Collars – talk about talent. By the way, if you have a collar obsession lik I do, check out the Collar Stands we started selling on our site and Etsy.
Life and Flyball
If you follow us on Instagram (@lolathepitty), you've probably seen this photo taken on the Sheep Draw Trail in Greeley. Lola was a little surprised at the mooing coming out of these ginormous dogs. Hence the hackles raised from shoulder to tail…She cracks me up.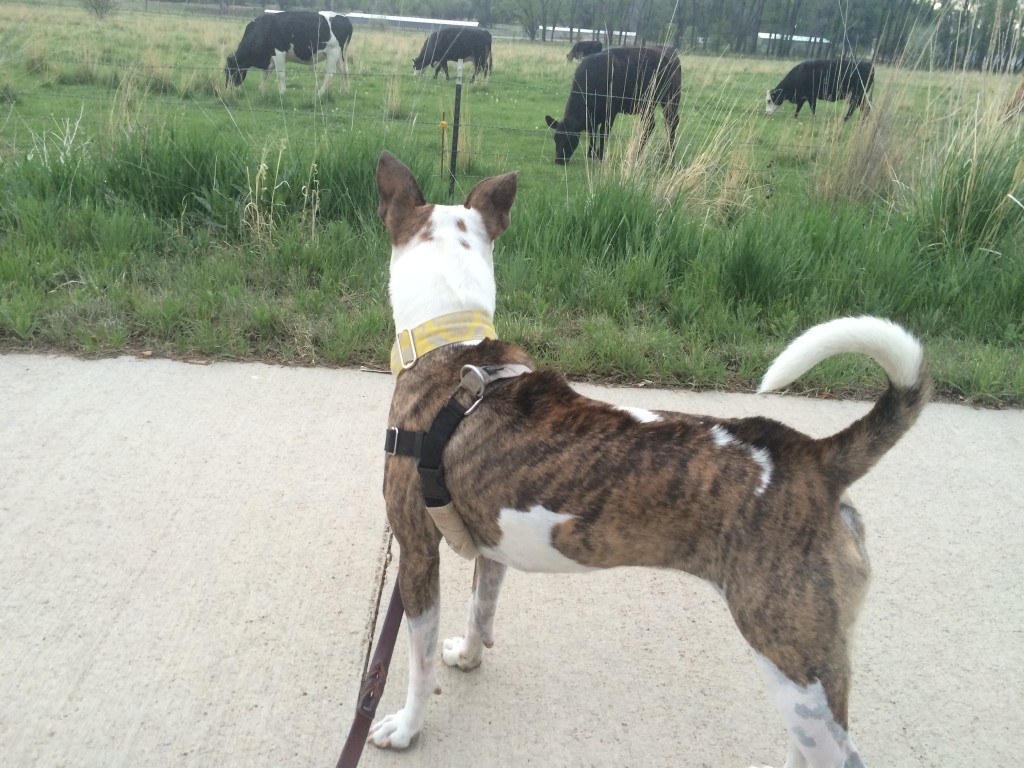 We've also been practicing our flyball skills (or lack thereof). I'm losing confidence that we'll make a good flyball dog and we've experienced a lot of change – new team, new trainers, new environment which I think has come into play. But as of now, we're not running in the tournaments here, rather just doing "warm-ups" and then I've been running an adorable Border-Staffy for a teammate of ours. Fun, but not quite as fun as running your own dog.
And on top of that (just to keep things interesting, ya know) Lola started yelping and biting at her back (mid spine) when we were getting ready to release her. We pulled her off the track for the day and I've been in contact with the neuro department at the CSU vet school to make sure she doesn't have an injury. Right now, it looks like nothing, but we're keeping at eye on it. Oh Lola…
Soggy Doggy Promo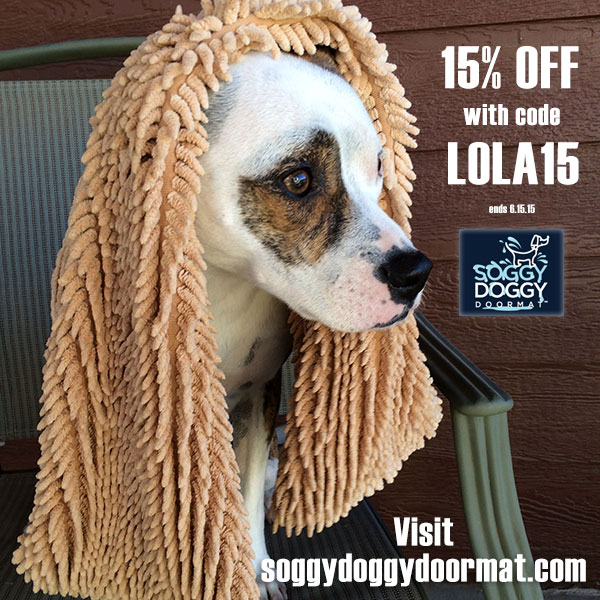 In other news, there's just a couple short weeks left with our Soggy Doggy promo code "LOLA15". Make sure to take advantage of that sale before it's over. Visit SoggyDoggyDoormat.com (best dog mats, shammies, etc).
Website makeover.
I almost forgot – since I missed last month's inside scoop, I did a little website makeover. Maybe you noticed, maybe you didn't. Thoughts? Every once in a while I get the itch for change. Any feedback appreciated.
We'll make sure to keep everyone updated on our adventures, things might slow down a tad bit here due to some life 'adventures' in our horizon, but stay tuned.
-Sarah, Lola, and Rio.