Many of you may already be familiar with the Yellow Dog movement as it has made it's way around social media. But in case you aren't, here's a little more information: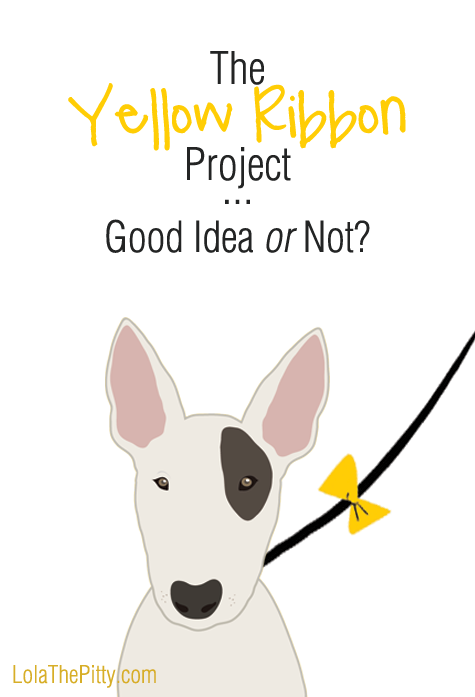 The Yellow Dog Project is a movement created for dogs that need space. By tying a yellow ribbon or something similar to the dog's leash you are indicating that this dog needs space, for whatever reason (or perhaps the human walking the dog… either way).
However, there has been much debate with this whole 'yellow ribbon please ignore us' movement. What do you think? Can you see the downsides? Are people taking it too far? Are we assuming the worst if a dog is wearing this ribbon on their leash?
Please visit me on Victoria Stilwell's Positively Expert Blog where I'm discussing my opinion of the Yellow Ribbon Dog Project!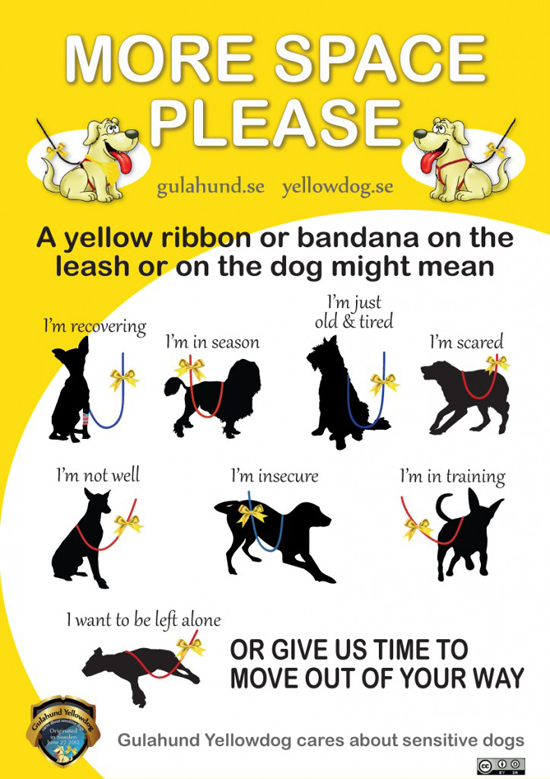 You can print posters here & here.
The  Gulahund™ Yellowdog Program was originally founded in Sweden by Eva Oliversson and in June of 2012 The Yellow Dog Project was started by Tara Palardy, a dog trainer from Alberta, Canada. The Yellow Dog Project was inspired by the Gulahund™ Yellowdog Program.
Must-Reads:
My Dog Bit My Child – Dog Safety with Children