I might know a spoiled dog or two… But hey, don't leave your dog out while sipping on a cup of egg nog! Lola went crazy over this recipe! Okay, she goes crazy over a lot – but she seriously couldn't stand watching me take the photos. It was as if she KNEW I was making something for her. Silly pup. I hope your pups enjoy this recipe!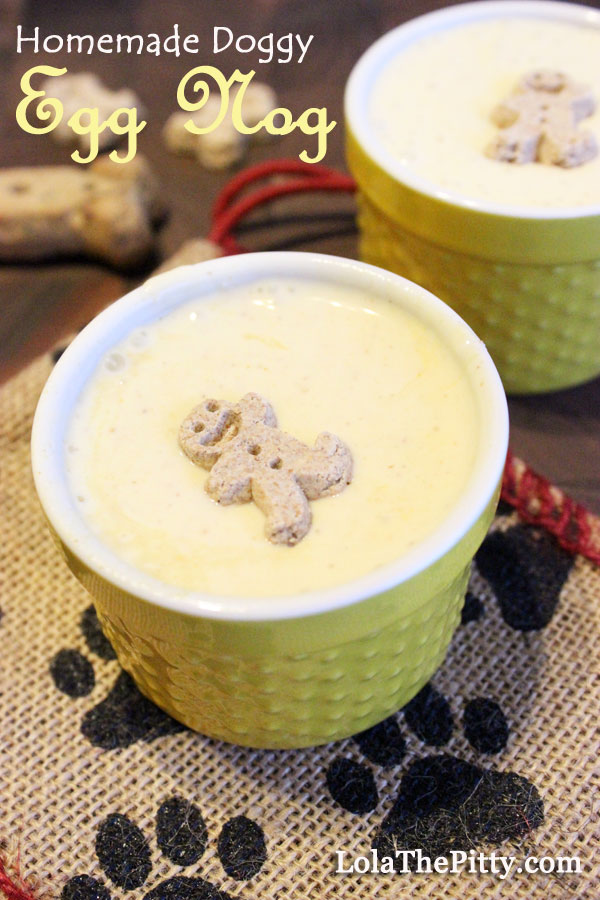 It couldn't be any more simple to throw together.
You can leave out the raw egg if you're not into that…otherwise here is the recipe!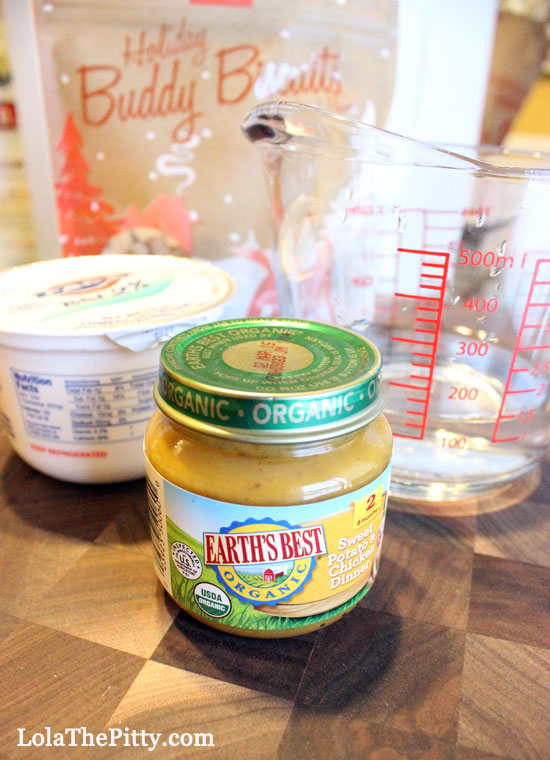 (recipe adapted from Tripawds Nutrition)

Doggy Egg Nog Recipe
Homemade DogNog - doggy egg nog! Your pups will devour this recipe!
Author:
Sarah @ LolaThePitty.com
Ingredients
1 (7 oz.) container plain greek yogurt (I used Fage 2%)
½ of a (4 oz.) jar baby food (I used organic sweet potato & chicken)
¼ cup water
1 egg (free range if possible)
Gingerbread Buddy Biscuits (topping)
Instructions
Combine all ingredients in a blender and blend until frothy.
Top with a small dog treat such as the tiny Buddy Biscuits.
Enjoy!
Notes
*Recipe can easily be doubled and kept in the fridge for a couple days or frozen!
*You can leave the raw egg out if desired.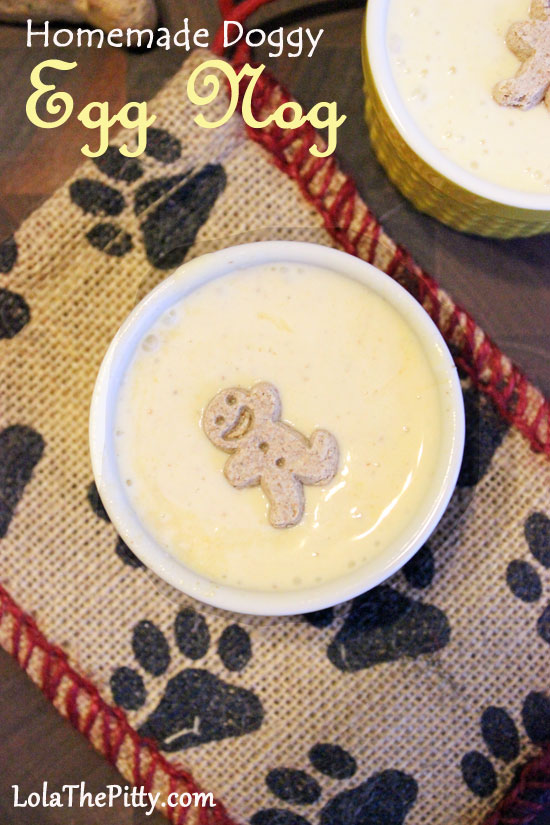 If your dogs are like mine – you won't be able to get this ready fast enough 😉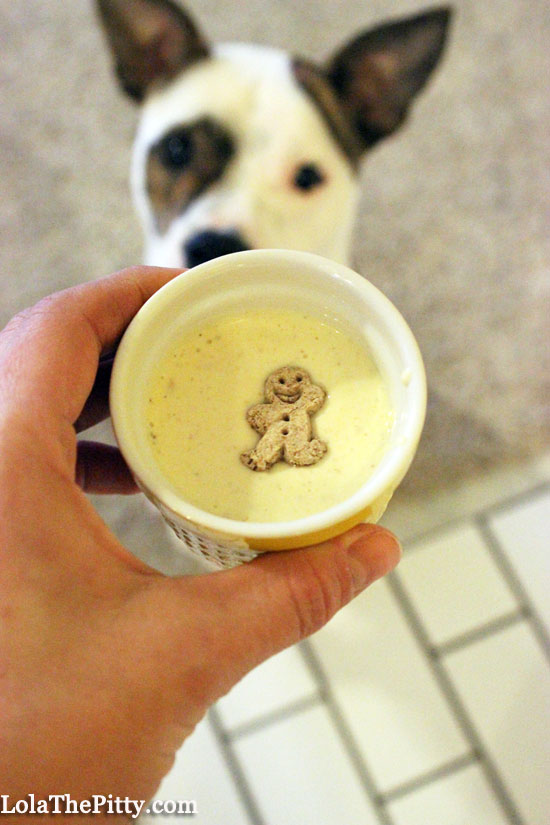 Don't forget to SUBSCRIBE to my RSS Feed!
You might also enjoy: