We're sharing something fun with you today that Victoria Stilwell started.
New Year's Resolutions…from Lola and Rio.
I had to brainstorm and try to imagine (if Lola and Rio could rationalize) what they would resolve to do better in 2015.
Here's what I've come up with: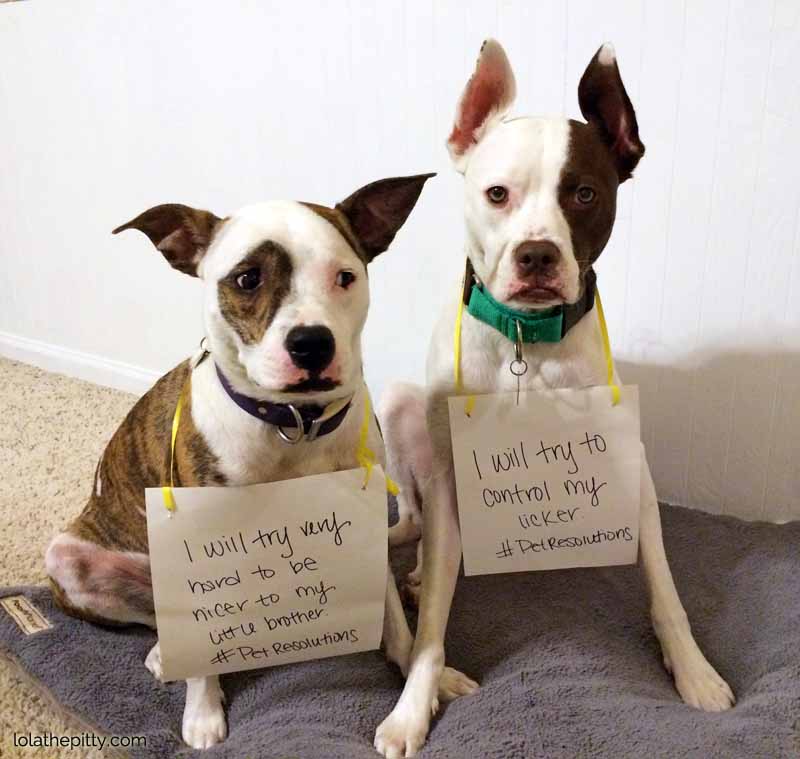 Let's hope the expression on their faces is not an indication of how successful they'll be.
What are your #PetResolutions? Please share with us on Victoria Stilwell's site then tag on social media with #PetResolutions!

Happy New Year!
p.s. check out our Top 4 Blog Posts of 2014!