Apple Crunch Pupcakes
These homemade pupcakes are so simple to throw together! One bowl, 50 minutes of your time and voila!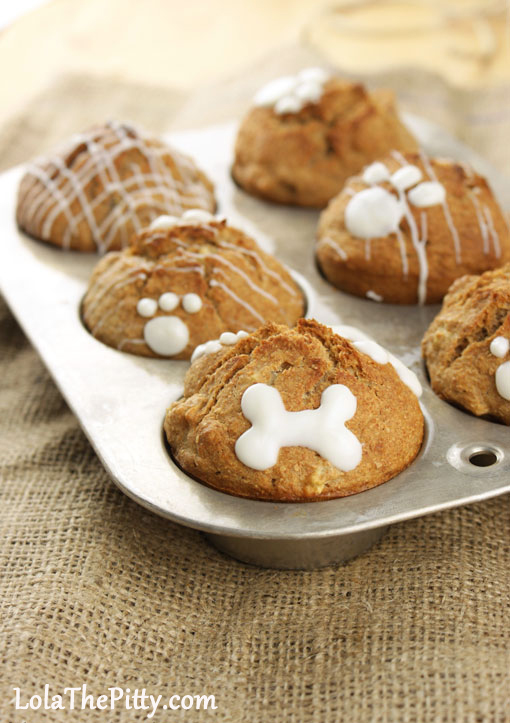 I love homemade dog treat recipes because you KNOW exactly what goes into them.
And I don't know about you, but our dogs eat much better & cleaner than we do.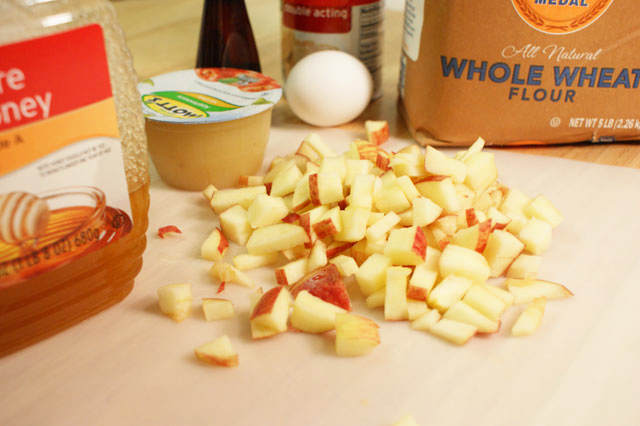 If you have a doughnut pan, you can bake these into cute doughnut (or bagel) shapes as well!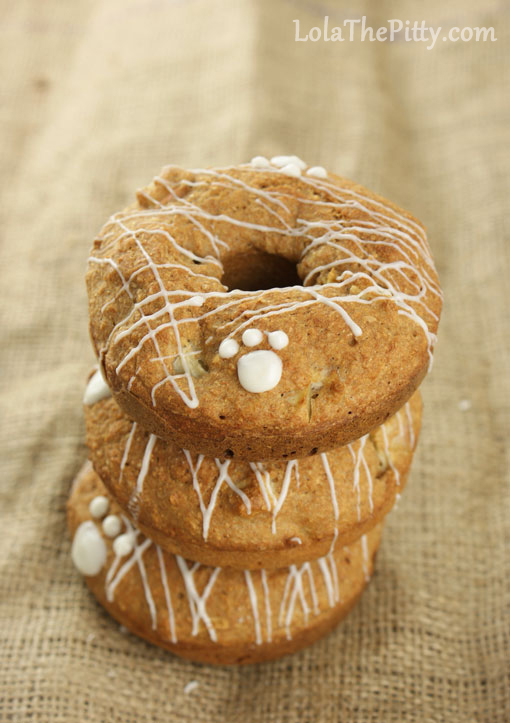 Apple Crunch Pupcakes
A homemade cupcake for your dog, also known as a pupcake! Treat your four-legged friend to a dog-safe treat that they are sure to love!
Author:
Sarah @ LolaThePitty.com
Ingredients
2 cups water
¼ cups apple sauce (I used Mott's Natural)
¼ tsp vanilla extract
1 egg
4 Tbsp honey
4 cups whole wheat flour
1 Tbsp baking powder
1 cup chopped apples (about 1 apple)
Instructions
Preheat oven to 350 degrees F.
In a large bowl mix water, apple sauce, vanilla, egg, and honey together with a whisk.
Combine whole wheat flour and baking powder and stir into wet ingredients.
Fold in chopped apples.
Spoon mixture into greased muffin tins.
Bake for 35 minutes; let cool.
Notes
*these are very LARGE for a dog - I broke them up into pieces and gave over several days.
*store in an airtight container.