Adoptable Dog of the Week – Violet!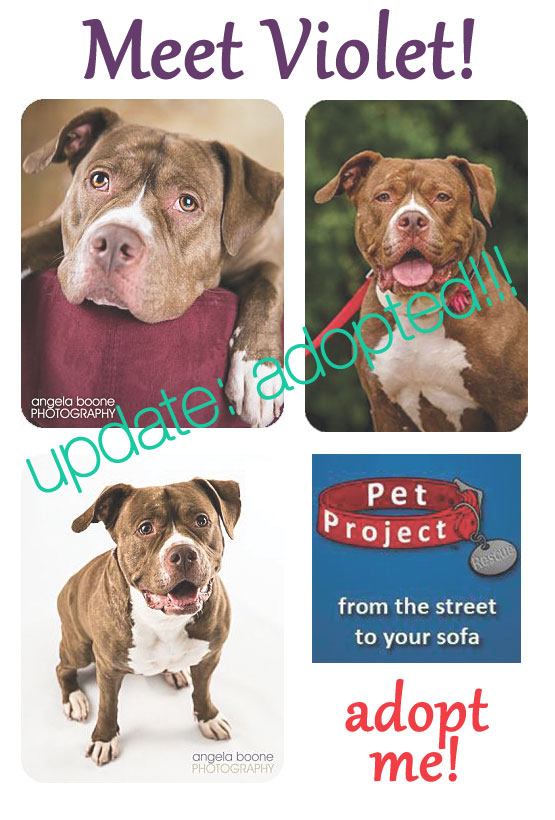 Oh, Violet! Look at this big hunk of love! Violet is such a laid back dog. She should teach Miss Lola a thing or two! She is a four year old English Bulldog/American Staffordshire Terrier Mix.
Violet is living in a foster home in Minnesota and she has foster siblings too – dogs and cats. She would really love to find her fur-ever home, as she has been in rescue for way too long.
Pet Project Rescue is an amazing rescue group to work with. They are always very upfront about any issues the dog has. And Violet…well, she is healing from a torn knee. This may not be something that requires surgery. BUT if it does PPR will pay for it, even if she is already adopted. That is amazing!
Violet is a dream dog, she is very well mannered, potty and crate trained and an all-around great girl! She would make a superb dog for someone that enjoys taking walks but also wants a cuddle bug of a couch dog!
Just look at that face!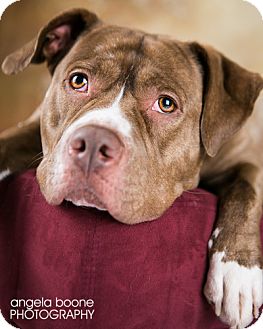 You can find Violet's complete bio online here. Please share this post to get Violet the exposure she deserves. Her perfect family is out there, is it you?!
If you cannot adopt, please consider making a donation to Pet Project Rescue for all they do.