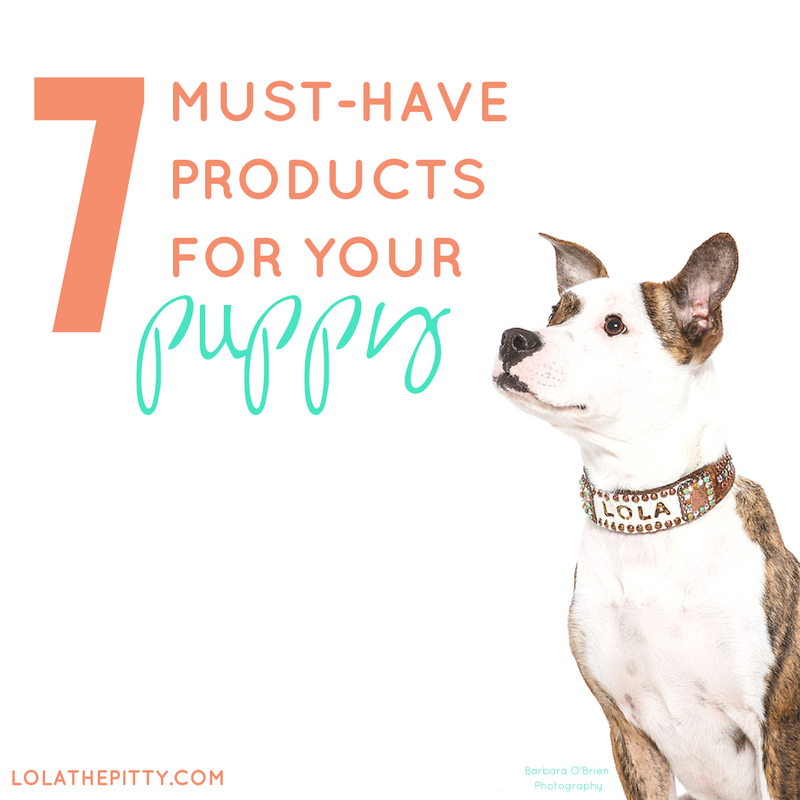 It's been a while since we've had a puppy in the house, but looking back there were several must-have items that made our life that much easier.
I'll never forget the first time we brought Lola home and in less than 24 hours, she had diarrhea in the only room that had new light carpet (amateur move on our part) – twice, plus peed on the floor a few times. Incase you've forgotten, puppies pee just about every 30 minutes. Or at least it seems that way and I can assure you I'm not too far off.
As you can imagine, paper towels were a necessity, which brings me to our list: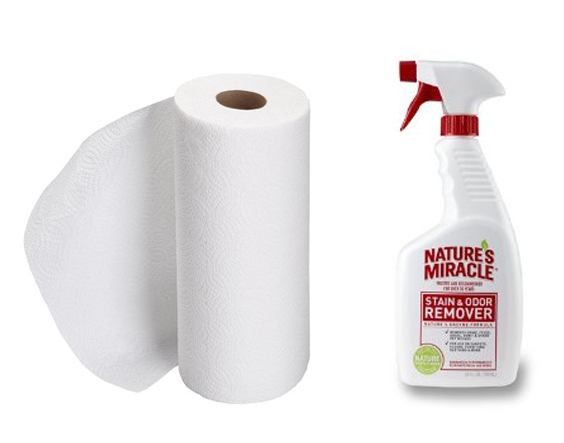 1. Paper towels + pet stain and odor remover spray
A true necessity. That little puddle of pee seems not so small once you tear off three paper towels and then find yourself going back for more paper towels at least two times. And I highly recommend a pet stain/odor remover spray. Followed by a shampooing after your pup is potty trained. Or wood floors.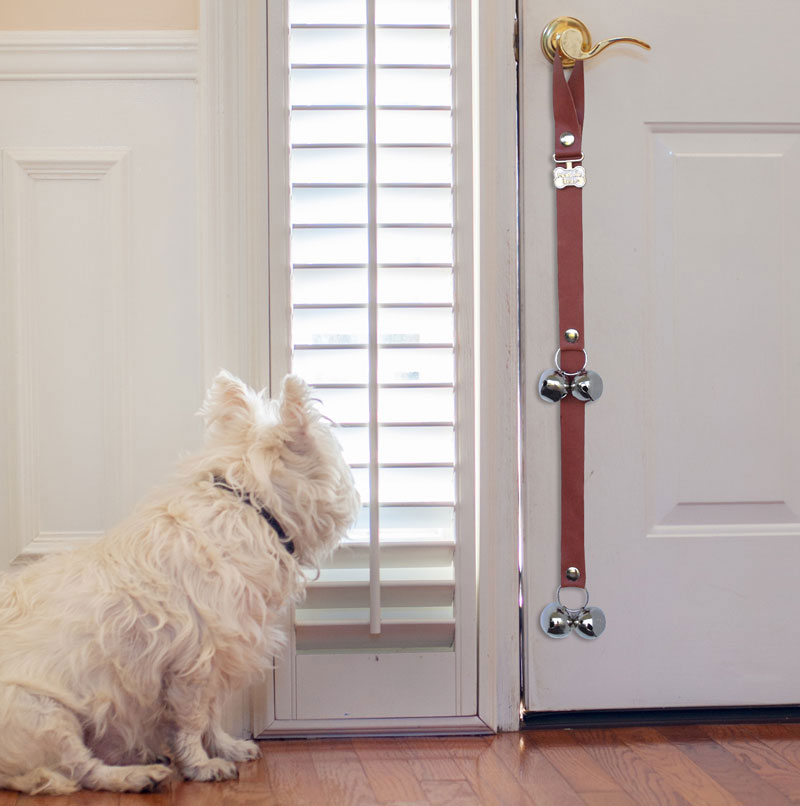 2. Poochie Bells
Some of you may be asking yourself, "What are Poochie Bells?". Well…they're a potty training doorbell for your pup. We used them with Lola and Rio and they worked like a charm.
Before we would go outside, we would tap Lola's paw on the bell and immediately run her outside. We did that every single time we went outside. A week later? She rang the bell by herself. Hearing that bell was like music to my ears. A week later, she was completely potty trained. I kid you not. Rio on the other hand, well – I guess boys are more difficult. Lola took about two to three weeks before she was completely accident-free.
And they're even great post potty training because no matter where you're at in the house, your dog can get your attention by ringing the bell. Not to mention they have the CUTEST designs and my favorite, the premium leather.
These are just a few of their many designs, check out the Poochie Bells website for more!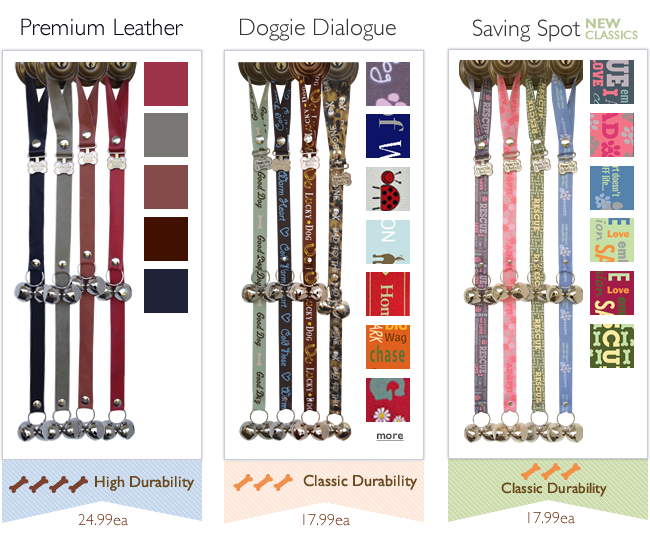 3. Dog Crate
We bought a large crate, or kennel, when Lola was a puppy and let her grow into it. It was packed with blankets (all of which are now shredded) and it was her own cozy little place. I'm sure this prevented MANY accidents as she would refuse to pee in her crate. Besides being challenging at times, Lola was really an easy puppy.
4. Training Treats
Since training is a constant activity with dogs it's always nice to have a bag or two (or five) of small, soft training treats. I personally bring treats on walks with me when I want to work on heeling or any type of training.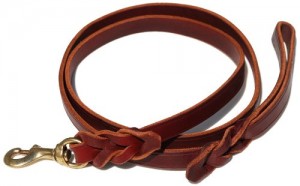 5. Leash/Collar/Harness
This is obvious. But they are a necessity. We prefer to use a standard 6 ft. leather leash – they last forever. Don't even get me started on collars; I may have a slight obsession.
6. Toys, Toys, Toys
Puppies will be puppies. And by that, I mean they're bound to chew up something of yours. To prevent that, give them their own things to chew on. Life for a puppy is really about what you can chew on and what you can't. One of our favorites? Our Kong's; endless entertainment and one of the only toys that the dogs haven't destroyed.
7. ID Tag & Microchip
This is a great reminder, especially after catching Turbo, a stray dog I found last month. The tag saved me a trip to a vet or shelter to see if he was microchipped (and got him home that much faster). Microchipping and making your dog wear a tag ensures that if anything ever should happen, they have a much greater chance of making it home.
Notice I didn't list puppy pads in here? Yeah…name one time you came home and that pad wasn't shredded in a million pieces. They were more work than they were worth. For us anyways.
Now…of course you need a good food, bowl to eat and drink out of along with a trusty vet, but what else can you think of that your pup needs?