Let's face it, anytime I leave the house with the dogs I have a checklist of things I have to bring with. You know…for an enjoyable, stress free walk. I used to run out of the house, two dogs in hand and be tangling leashes, juggling cell phones and keys and be screwed if I got thirsty. #firstworldproblems
1 – First up, comfy shoes – a definite must.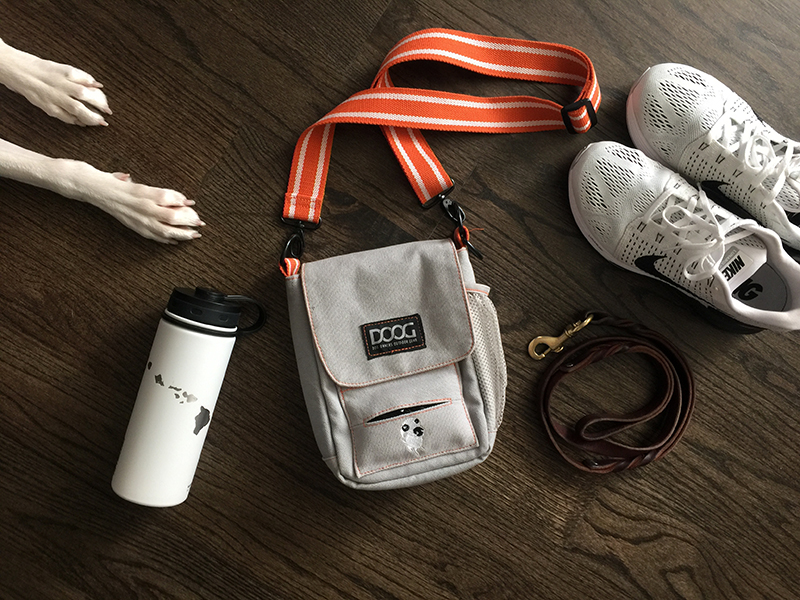 2 – A good leash
I'm always a sucker for a good leather leash – they last forever, look stylish, and are comfy on the hands. My other favorite leash? The waist-leash from Ruffwear.
3 – Shoulder Bag
You know for those poop bags, keys, cell phone, chapstick, etc. etc. We're in absolute love with this over-the-shoulder bag from DOOG. It's stylish, has an adjustable strap and the best part? It has a poop bag dispenser on the front. Hallelujah. Dog mom dreams do come true.
4 – Poop Bags. 
Stuff 'em in your DOOG walking bag dispenser. And bring extras. Because if your dog is named Lola she'll always split up her potty trips into as many separate stops as possible.
5 – Water Bottle.
Usually mine ends up being poured into my walking mate's mouths…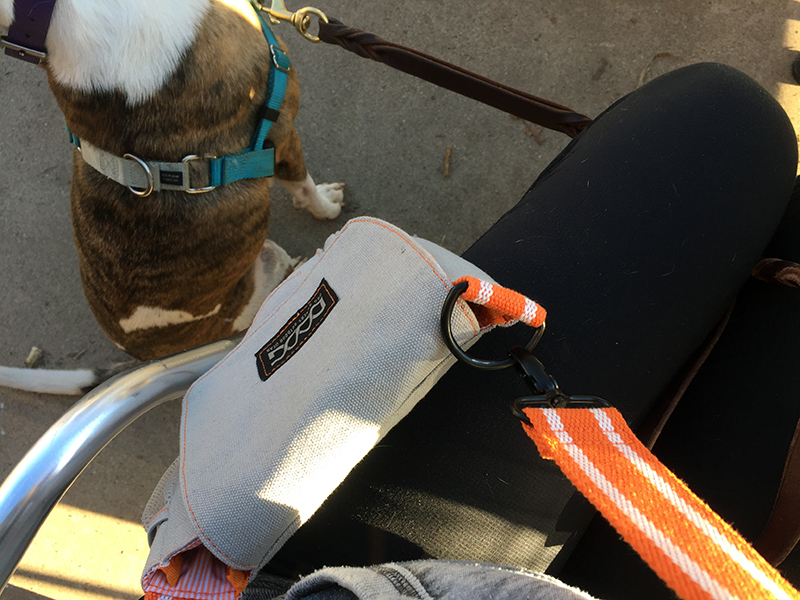 6 – Cell phone. No, not because I can't go 30 minutes without taking a photo of my dogs, but you know…in case of emergency.
7 – Training treats. Last minute distractions, training practice, you name it…they always come in handy.
What is something you always bring on walks with your dogs?