I feel as if life currently revolves around removing unwanted dog hair: from the floor, from my clothes, the bedding, it's everywhere…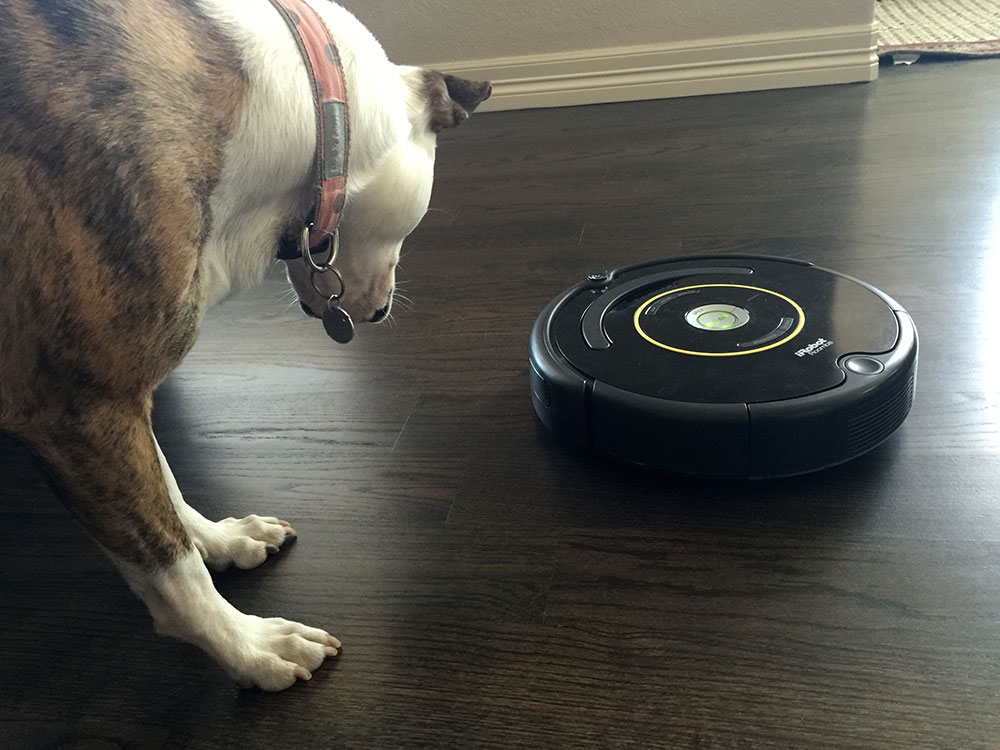 The Hair.
Solutions for the floor? I have wood floors throughout the main of the house and carpet in the bedrooms. Dark wood floors that is. And mainly white dogs. Don't ask me why I made that decision (the dark floors of course), but I have one answer: iRobot Roomba – it works fantastic for wood floors and dog hair. I'll also note that I'm in love with the vacuum I use, Oreck's Magnesium. Are you listening iRobot and Oreck?
Lint Rollers – I purchase these in bulk typically because no matter how much I run the iRobot and groom the dogs, they still shed.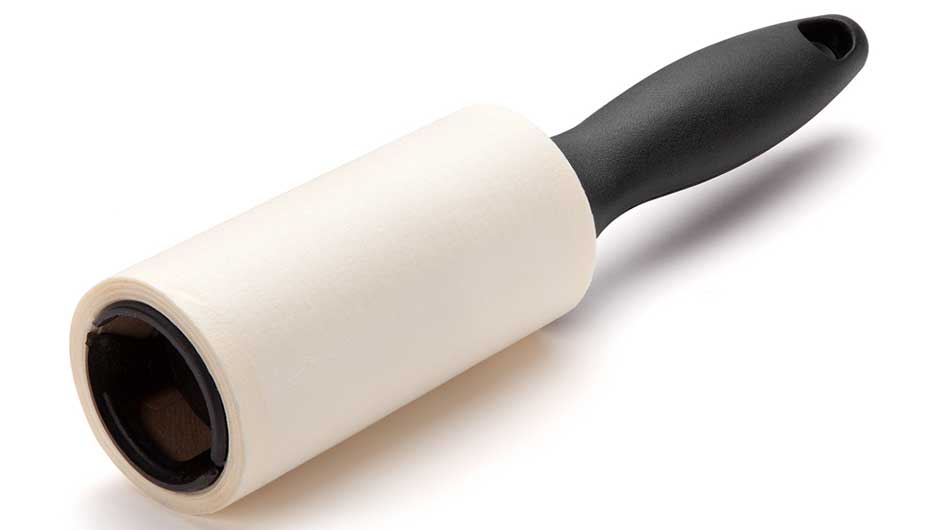 Wet, Muddy, and Dirty Paws
Rugs, and more rugs. But I also keep the Soggy Doggy shammy by my back door and Lola and Rio know the drill!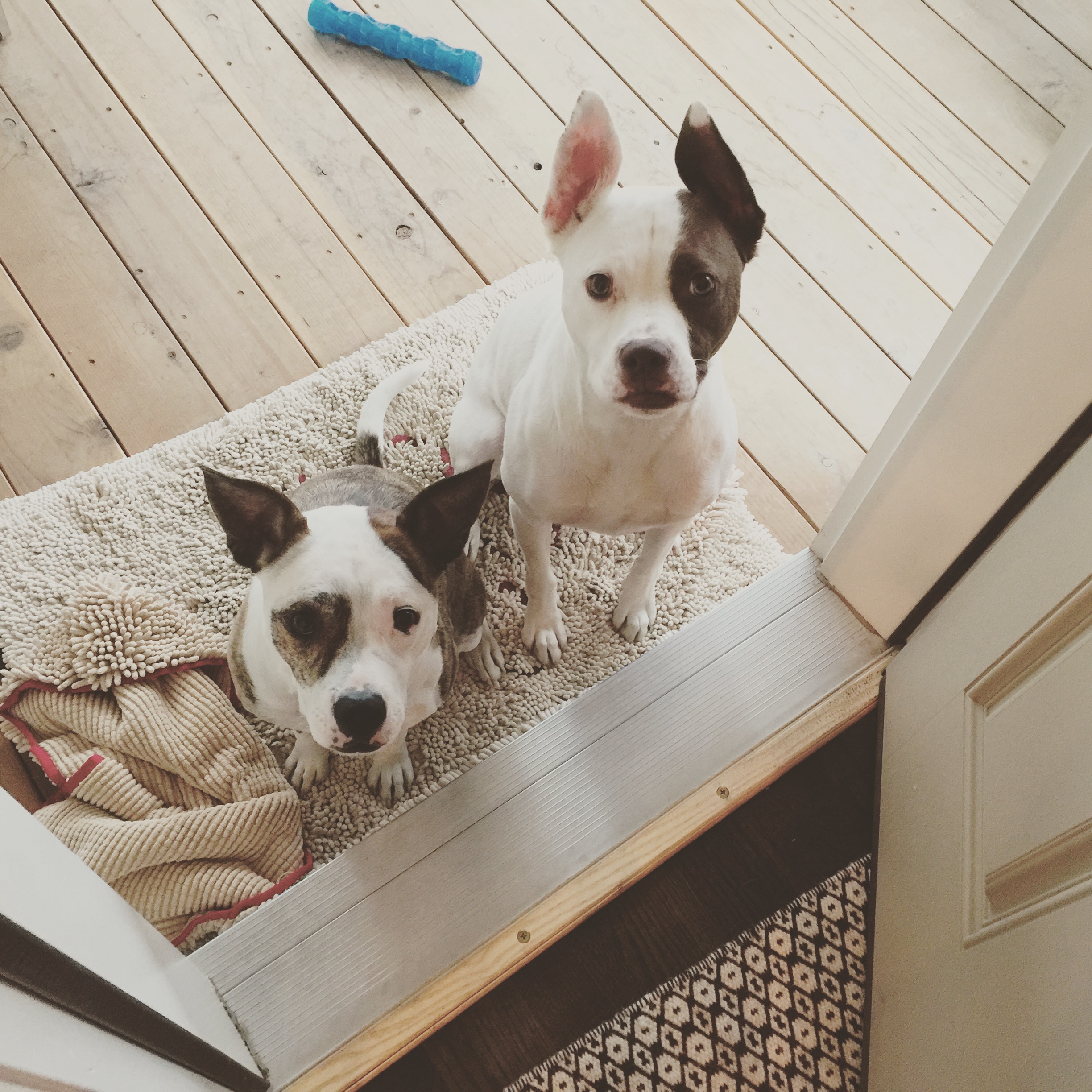 Nose Prints on Glass
Window cleaner with vinegar or wet a Magic Eraser and dry.
Pet Accidents
Pee, poo, butt-dragging, vomiting…it happens. To this day I have a bottle of pet odor and stain remover spray in my cleaning closet. And it never fails, it gets used time and time again. And I thought I'd only have to keep this around during the potty training days – ha.

Dog Drool
Feeding mats and good 'ole paper towels. Tip: check out TJ Maxx, Marshalls, Ross, etc. for good deals on feeding mats (I think I picked ours up for less than $8).
Clean Dog, Clean Home
Well…for the most part. Regular baths and grooming can cut down on the shedding and dirt brought into your home, making less work for you in the end.
What tips do you have for keeping a clean home as a dog owner?