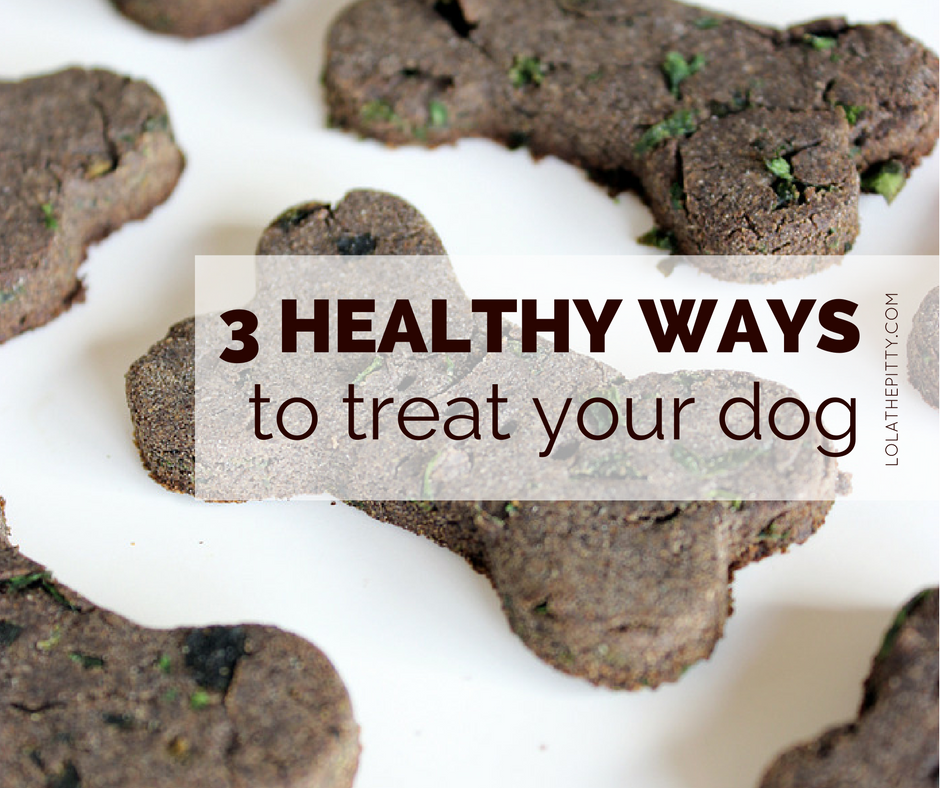 We're sticklers around here with keeping our dogs at a healthy weight. There are so many associated health problems with overweight dogs and I want to make sure ours avoid any health problems that we can possibly control.
With that being said, when first moving back to Colorado I was having a house built and while in limbo I was living with my grandfather who loves to spoil the dogs. And his way of spoiling? Lots of treats. And while I did set the limits on what they can eat, I had to get creative while still allowing him to give the dogs their daily round of treats (which he truly enjoys, and hey…when your 86 years old you get your way).
Break treats in half (or quarters).
Depending on the size of the treat, break them into tiny pieces so they go farther. Your pup won't mind, he's getting a treat after all and that's all that really matters! If they're anything like mine, they don't even get to the chewing part before it's in their stomach. Another great tip is to use their food as treats. Working on training? This is the perfect opportunity to reward your dog without completely ruining their diet.
Make your own treats.
By making your own treats you know what goes it them and have control over what they're eating. We love these Pumpkin Puppuccinos for autumn! Fill a Kong for pro-longed entertainment or sit on the patio and let them enjoy (without making a mess)! Check out our DIY dog treat recipes and let us know what you think.
Treat with Fruits and Veggies
Your pup probably won't even notice! If they're anything like mine, they go down so fast they don't even chew. Try dicing up carrots, apples, bananas or even green beans!
Can't help yourself? You just love handing the treats out?
Cut back on the food. Measure the amount of food your dog gets every day and keep in mind that treats are exactly that – often richer and higher in calories. Unfortunately…
Tip: looking to spoil your pooch? Take them on walks, teach them tricks (learn + get treats!) and work with them on training, and try experimenting with different puzzle games for dogs. I love taking Lola and Rio to the field to play disc as their 'special treat' and working especially with Rio on new tricks as he's my over-pleaser!