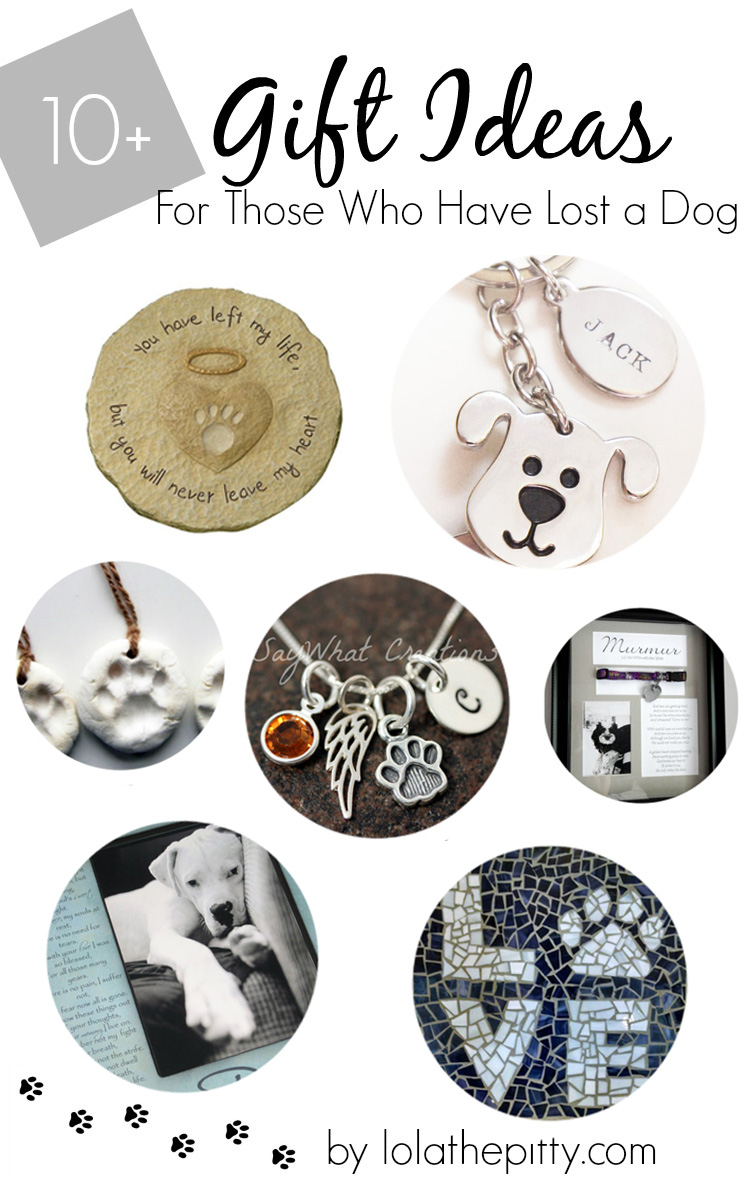 It's never an easy time when you personally or someone you know has lost a pet. I went through this not too long ago with a friend and have gone through it with my childhood dogs. I'm still convinced Lola and Rio are living until they're at least 30 years old, you with me?
So the question that always arises, "What should I get them?"
With my friend, I wanted it to be a thoughtful memorial for her dog without being something that she would've likely purchased herself (such as an urn).
Here are several ideas that I hope will help you when you know a pet who has crossed 'the rainbow bridge':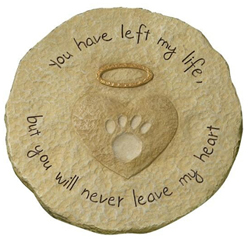 ONE – Pet Memorial Stone
I personally love this idea – it is such a great memorial idea that will work for anyone – male or female. Whether placed in your yard, garden (or anywhere you please) it is something that will last a lifetime.
*Stone pictured from Kindred Spirits Gift Shop
*Check out other pet memorial stones here.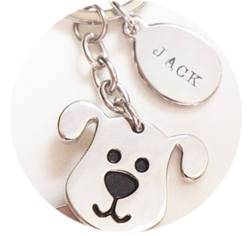 TWO – Dog Memorial Keychain
Simply cute.
Dog Keychain from River Valley Jewelry on Etsy.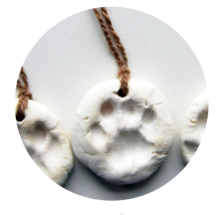 THREE – DIY Pet Pawprints
This is a great project that could be created when you know an animal is close to their time. All you need is a few ingredients that you probably have in your cupboards right now…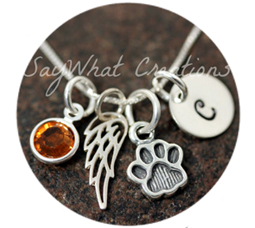 FOUR – Pet Memorial Necklace
This is actually one of the gifts that I gave a friend. This is a great idea because you can customize the charms and personalize it with their initial. And this necklace is actually something that I would wear on a daily basis.
Necklace from SayWhat Creations on Etsy.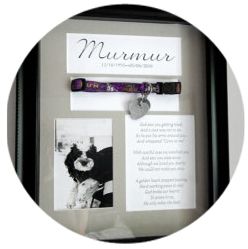 FIVE – Shadow Box Pet Memorial
This is something that you could either create yourself or purchase and have it customized with your choice of poem and features.
Shadow Box from Forever My Memories on Etsy.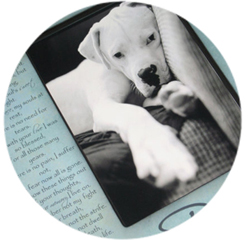 SIX – Personalized Photo Frame
Photo Frame from Polished Productions on Etsy.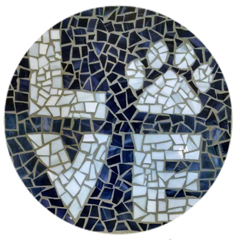 SEVEN – Dog Lover Mosaic Stepping Stone
The lady that makes these does an amazing job – you can browse through the photos of her previous mosaic work or request a custom order. She is also very reasonable!
Mosaic Stepping Stones from Doors, Windows, Walls & More on Facebook.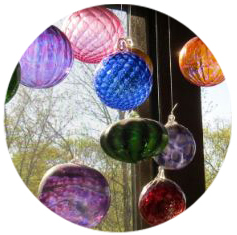 EIGHT – Friendship Glass Balls
These are on the higher end of the price scale, but what a neat idea! The ashes are actually incorporated into the glass – another gift that would last a lifetime.
Friendship Balls from Art from Ashes.
*There is also a ton of cremation glass art on Etsy (gotta love Etsy…).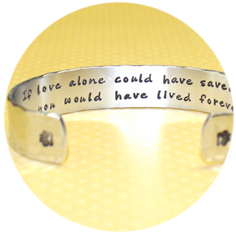 NINE – Dog Memorial Bracelet on Etsy.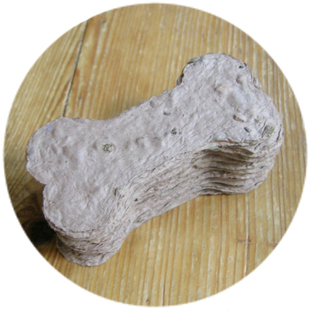 TEN – Plantable paper dog bones made of handmade paper & Chinese Forget-Me-Not seeds (From Pulp Art on Etsy.)
Such a neat idea! Hopefully you have more of a green thumb that I do…
Other Memorial Gift Ideas
Plant a tree in your dog's name – a lasting tribute to your beloved dog.
Fill a dog memorial keepsake box with mementos and personalized dog items
Create a gift bag with several smaller items. Many dog gifts can be found at stores such as TJ Maxx/HomeGoods and online at Etsy.com.
*A must-read: The Rainbow Bridge Poem
Other goodies that may be of interest: