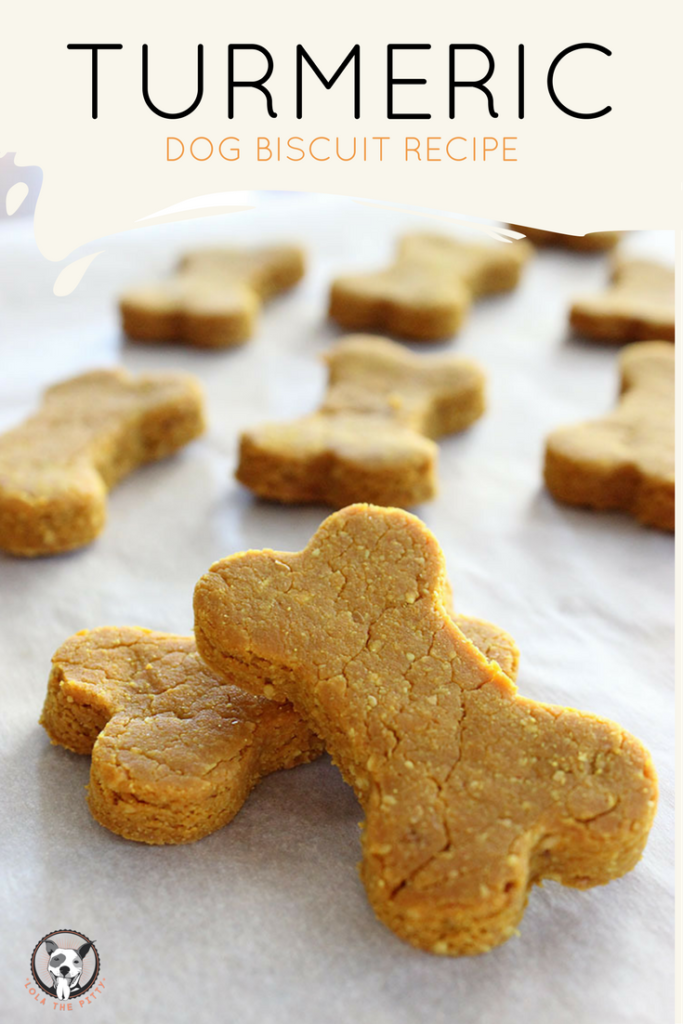 Before we get into the health benefits of these homemade dog treats, let's talk about how much Lola and Rio obsessed over these! I'm thrilled with the texture of these and they for sure go on my top three dog treat recipes I've made to date. They're perfect for Lola because they snap easily in half and aren't so rock hard that she just swallows them whole (yes, this is a problem around here). These treats are crisp and crunchy kind of like a graham cracker.
Okay, so turmeric. It's kind of a buzz word for 2016 and 2017? And for good reason. Turmeric made the list in my 9 Healthy Additions to Your Dog's Diet and I knew I had to incorporate it into a recipe!
What is turmeric? Good question, it actually comes from a root, that looks similar to ginger, imo.
Turmeric is one of the most researched plants in existence today as a powerful antioxidant. The health benefits include:
Anti-cancer properties
Protects against radiation-induced damage
Reduces unhealthy levels of inflammation
Detoxifier
Relieves allergies
Acts as a binding agent, great for treating diarrhea
High in fiber and rich in vitamins and minerals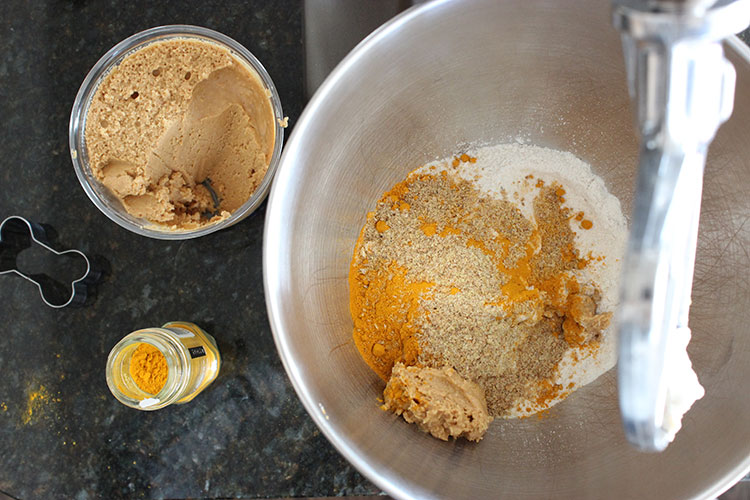 In addition to turmeric powder, I also added peanut butter to help bind everything together, a combination of oat and rice flour, and flax seed…because why not!?
It's official. My dogs are spoiled. And I wouldn't have it any other way.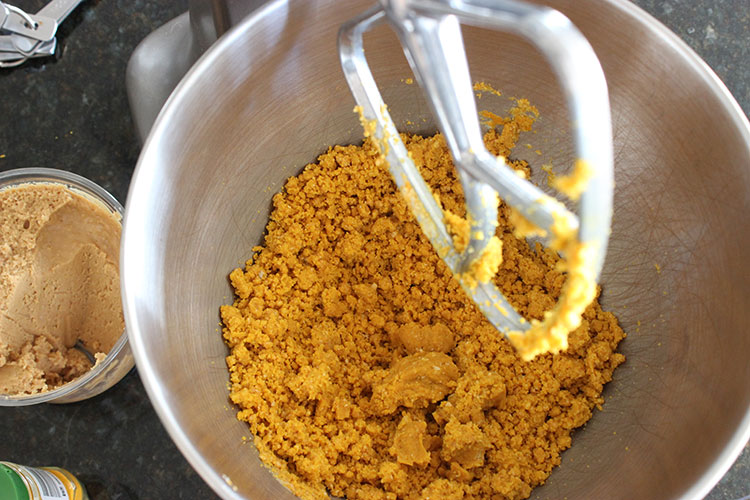 This recipe can be made with only dirtying ONE bowl. Mix everything together until nice and crumbling like the photo above.
Roll out and cut into shapes. Easy as that!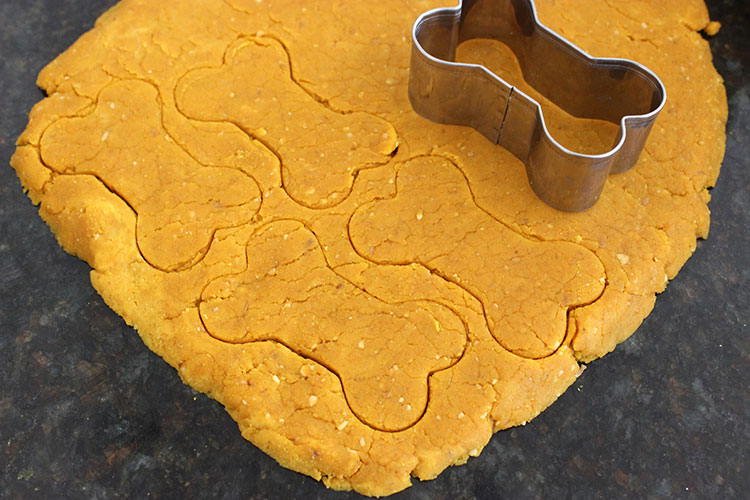 Okay, this recipe just might be one of my favorites yet.

Turmeric Dog Biscuits
These turmeric dog treats are the perfect healthy treat for your pup! They are light and crispy when cooked making a snack your dog is certain to love!
Author:
Sarah at Lolathepitty.com
Ingredients
1 cup Oat Flour
1 cup Rice Flour
3 Tablespoons Turmeric (ground)
1 Tablespoon Ground Flax Seed
½ cup + 2 Tbsp peanut butter
¼ cup water
Instructions
Preheat oven to 350 degrees F
In a large mixing bowl, combine all ingredients
Mix until crumbly
Form into two large balls and roll out
Cut into shapes with cookie cutters
Place onto prepared baking sheet
Bake for 25 minutes, turn off oven and leave in the oven for another 10-15 minutes or until crisp
*Store in an airtight container for up to 2 weeks.
Have you made these treats before? Please share with us in the comments. Thanks for reading!
-Sarah, Lola, & Rio