Well hello. It's February. We've been quiet. What else can I say that is quite obvious?
As I'm sitting here typing and staring off into the living room and kitchen that I can finally call my own, one thing is certain: my dogs are my everything. 2015 was probably the most 'exciting' year in regards to big events in my life, but I wouldn't take back anything.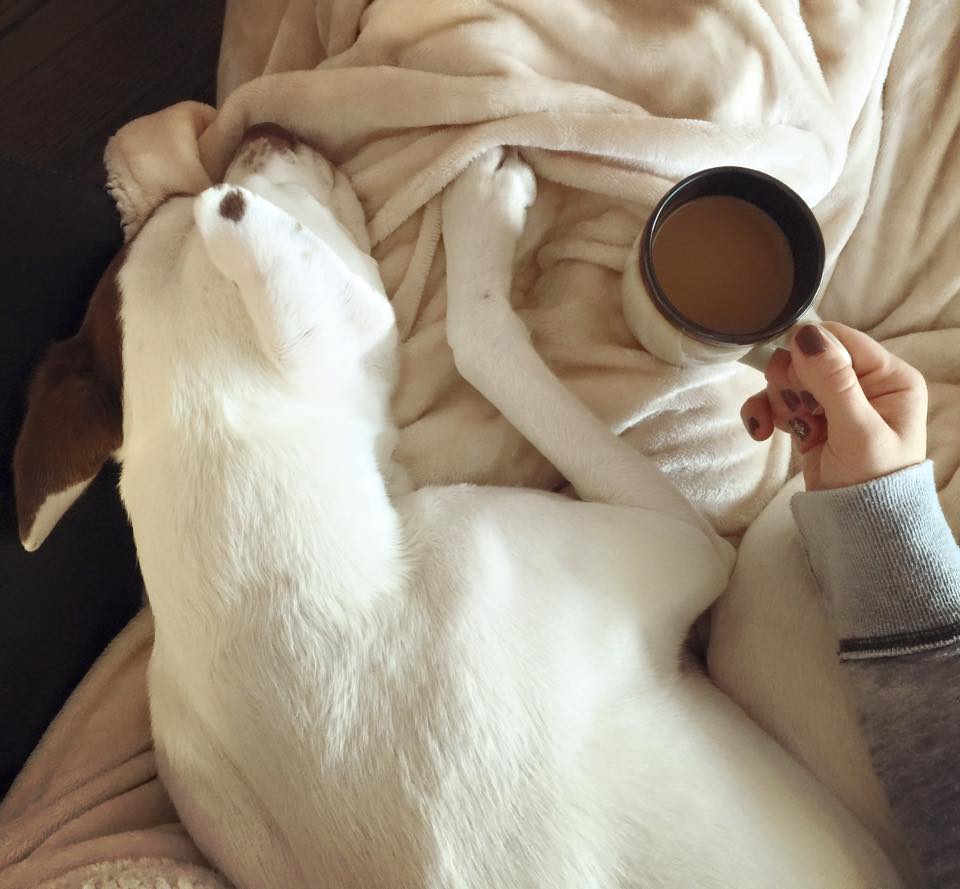 Here's what last year consisted of, in a nutshell:
1 – Moving back to my home-state of Colorado…best decision ever. I'm not about to slap a "Native" sticker on the back of my SUV or hit up the dispensary down the street but there is truly so much to love about this gorgeous state.
2 – Buying a house. Finally! Backyard – check. Wood floors – check. Savings account no longer in existence – check.
3 – While I'm fairly reserved about our personal lives, you may have noticed we're now a family of three. Sometimes two people decide going their separate ways is the best for everyone. No worries though, Lola and Rio are on either side of me as I type, so be prepared to see their cute faces in upcoming blog posts.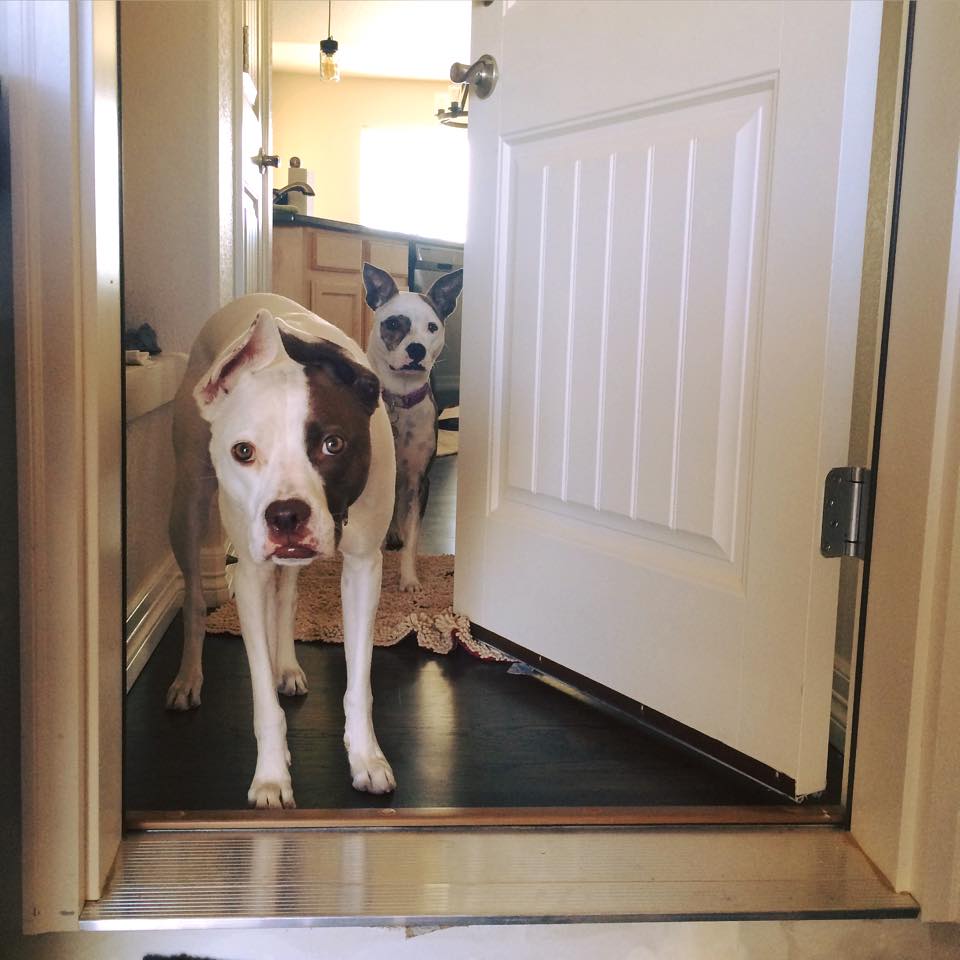 Did I mention we were featured in Woman's Day magazine?
Look at that cute face peaking out behind our Doggy Eggnog recipe!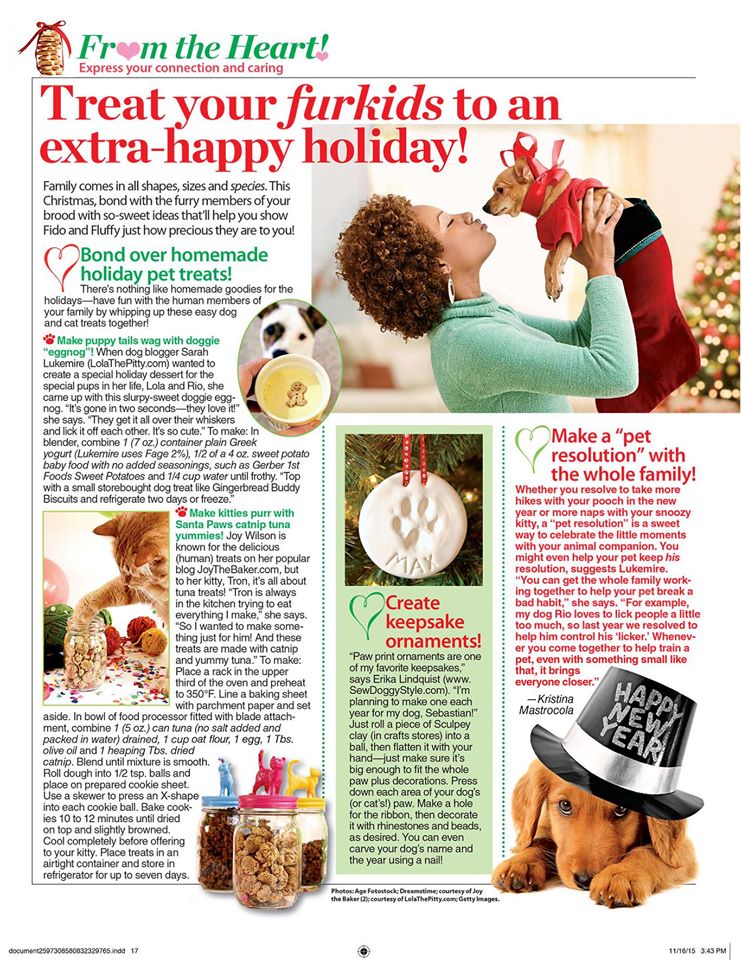 By the way…do you follow us on Instagram (if you don't, you should immediately!)?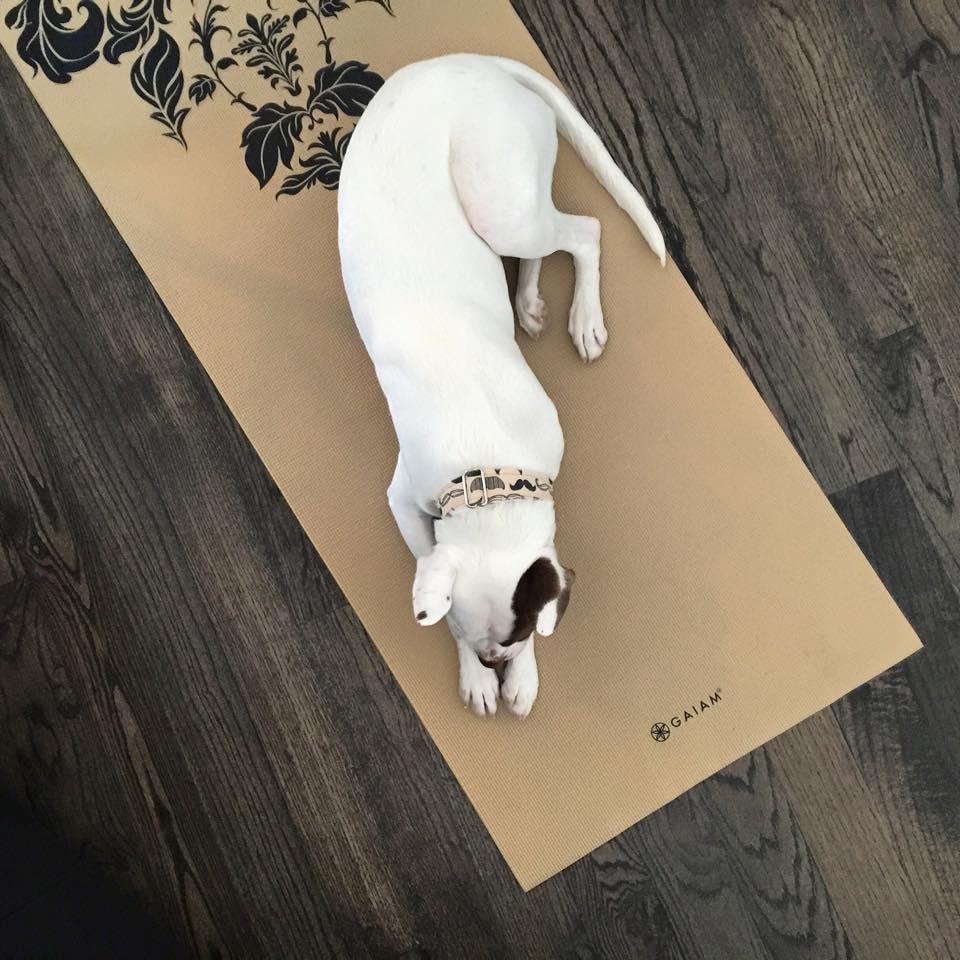 So while we build up our blog posts, make sure you're subscribed to our newsletter (sign up right down there ↓) to stay up to date on the latest giveaways, reviews, and Lola gossip. Thanks for your continued support and love throughout the years (holy cow, yes…this blog is now going on 3 years old).
Until next time…
XO,
Sarah, Lola & Rio